Russell Weil
Sr. Program Management Consultant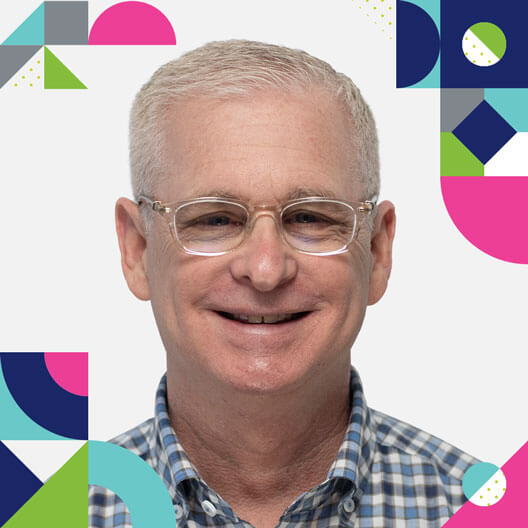 Burger Blogger, Proud Houstonian, History Buff
Russell is a problem solver through-and-through. He thrives when he can find a solution, especially when even the problem may not be obvious. Whether he's writing a column about the latest burger joint or crafting brand experiences that hit home, Russell is always looking for ways to let his creative spark lead the way.
If people believe they share values with a company, they will stay loyal to the brand. – Howard Schultz
From web development to account management, Russell has run the gamut of positions in the branding world. Over the 20+ years of his career, he has helped companies keep up with the rapidly-evolving digital landscape of branding and marketing. His ability to push the envelope and move brands forward speaks to his willingness to constantly learn and improve.
Russell takes pride in his ability to listen to others and communicate with empathy and understanding. He's always looking for ways to learn from his peers, but is also happy to share his own experiences with others. In a collaborative environment, Russell loves the thrill of tackling new challenges as they come, and working creatively with his team to conquer any roadblock.
An enthusiast for all things Houston, Russell writes about the local Houston burger scene on his blog, Eat More Burgers, and in local publications. Always willing to teach, he's also a docent for the Holocaust Museum Houston, where he guides tours and educates visitors.
Education
BBA in Business Administration, University of Texas at Austin

Awards
2013 Houston's Best PRISM, Greater Houston Builders Association
Organizations
Docent, Holocaust Museum Houston

Board of Directors, Santa Maria Hostel

Co-Chair, Communications Committee at Congregation Beth Israel