Stephanie Scheer
Brand Manager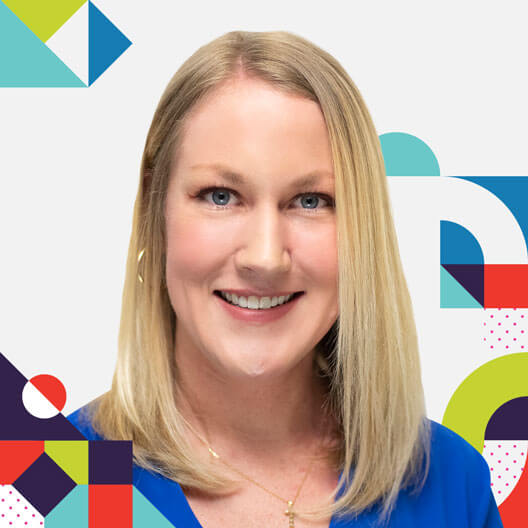 Houston Sports Fan, True Crime Enthusiast, Dog Mom
Before becoming our rock-star Brand Manager, Stephanie spent 6 years as a teacher, illuminating the mysteries of math and science to distracted elementary school kids. This prepared her well. On any given project or in any meeting, Stephanie is likely the most organized person in the room. Thank goodness. Stephanie is an enthusiastic, goal-driven, fast-learning, go-getter who does whatever is asked and more to keep projects and brands on track – not just every day, but every minute of every day. She's also a fervent fan of all Houston sports teams, even going as far as naming her dog Scottie Pippen. Yes, he did play for the Rockets for a couple years.
I'm passionate about helping others discover their true potential. I want to help clients reach and exceed their own expectations.
Brand Manager Stephanie Scheer was born in Clinton, Iowa, raised in Orange, Texas, and educated at The University of Texas at Austin, earning a degree in Applied Learning and Development, aka Education.
After years of teaching, in 2020 she made the leap to branding. Why? "I heard BrandExtract is an amazing place to work with incredible people. And it turned out to be very true. Everyone is so kind and helpful. I love the collaborative environment at BE."
"This has been a big transition for me," Stephanie adds, "it's been so exciting to learn everything about BrandExtract – its processes, its purpose and its values."
Outside of work, Stephanie can be found screaming emphatically for her favorite college and pro sports teams and satisfying her addiction for true crime podcasts. She's also constantly working on expanding her repertoire of tasty pasta dishes. Cooking them, and eating them, of course.
Education
BS in Applied Learning and Development, The University of Texas at Austin

Certified Agency Account Manager

Certified Agency Operations Manager