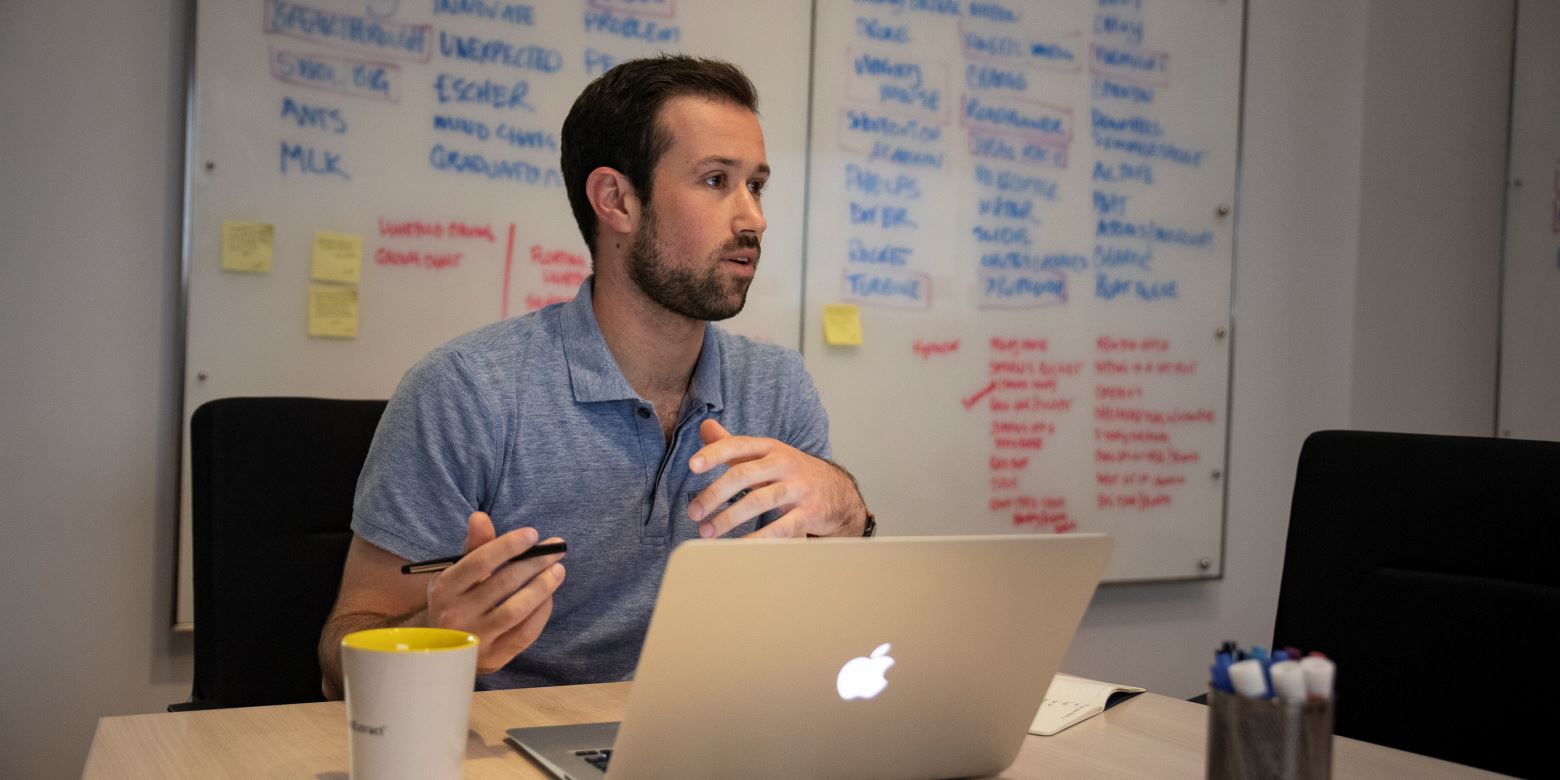 Kyle Smith

Digital Marketing Manager
As our Digital Marketing Manager, Kyle develops strategies to create engaging digital content for our clients. He approaches this challenge using his affinity for good storytelling – favorite masters of the craft include J.R.R. Tolkien, Joe Posnanski, and Bruce Springsteen – and the ways that meaningful narratives can inspire people.
"Stories give us a sense of purpose. And digital marketing provides unique opportunities for people and brands to connect through meaningful stories."
Kyle began his marketing career by launching the digital presence of a Houston-area high school a few thousand miles away from his hometown in Rochester, New York. Once he decided to call Houston home, his next move was to a national executive search company, where he managed the company's digital channels and oversaw a complete website redesign.
If he's not by his computer keeping up with the latest marketing trends, Kyle most likely is on a soccer field, either coaching or playing. He is also an avid biker, runner, and tennis player with an affinity for the great outdoors.
Education
B.A. History & English, University of Notre Dame
M.S. Business, University of Notre Dame
Primary Areas of Focus
Digital Marketing

Social Media

Content Strategy
Awards and Accolades
HubSpot Inbound Certified
HubSpot Content Marketing Certified
HootSuite Social Media Marketing Certified
---