News
Sharing Millar OEM's Story Through a New Digital Experience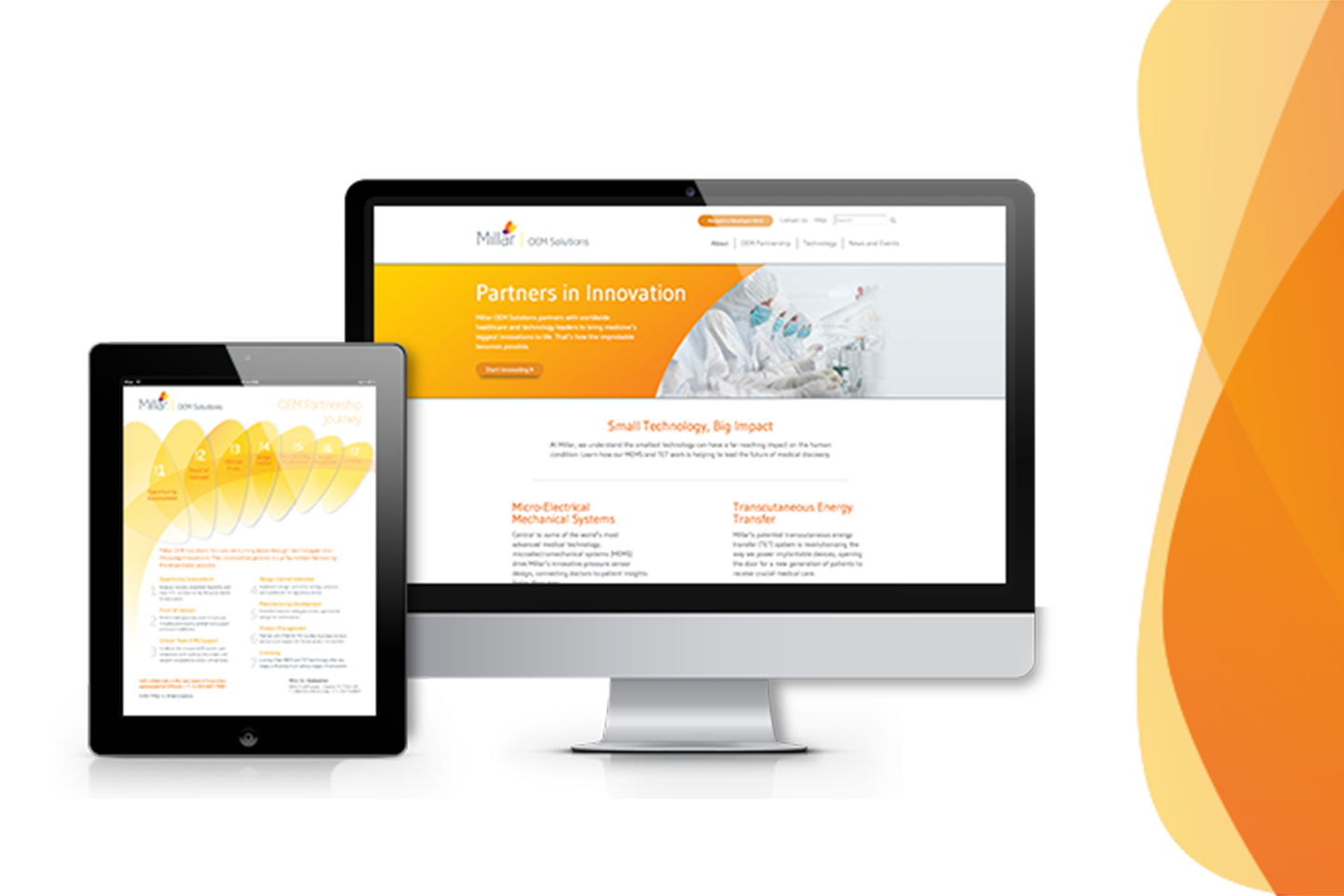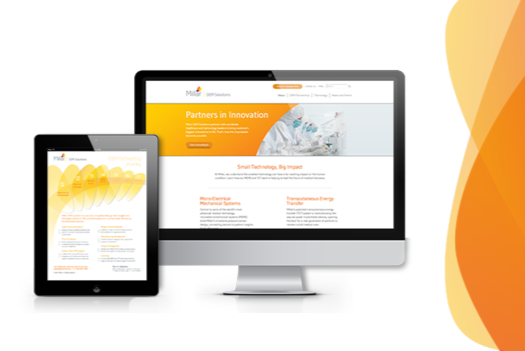 Brand experience firm BrandExtract helped one of their longstanding clients, Millar, shape and define the customer value process for the new Millar OEM division, as well as build a supporting website for the global leader in manufacturing and technology, which launched on March 10.
"With over 40 years of innovation, Millar has technology and manufacturing capabilities like none of their competitors. They created the OEM division to help expand their technologies into a variety of applications," said Jonathan Fisher, Chairman of BrandExtract. "Millar's OEM division is collaborating with other medical device companies to bring new medical innovations into the market faster and at a lower cost. Millar needed a way to show their process in a way that highlighted their differentiators and the value Millar OEM brings their customers."
After defining the customer value process, we were able to communicate the OEM story into their new digital experience. "BrandExtract helped us break down our OEM process into incremental milestones and gave us valuable messages for each step of the customer journey, which is reflected throughout our new website," said Michelle Sanders, Director of Marketing at Millar. "We knew that we wanted to market our unique technology, we just didn't know the best way to tell the story."
The key goals for the website were:
Drive customer leads
Increase Millar OEM's digital presence
Attract new users to the site
Accurately and effectively explain the value chain
Highlight key partnerships
How we accomplished these goals:
Positioned the Millar OEM division as its own brand, while building credibility from the parent brand
Graphically displayed the customer value chain on the website
Highlighted key partnerships
"To communicate their story, we decided to build a website independent from Millar's," Jonathan said. "By designing a modern, responsive site with a focus on Millar's MEMS/TET technology and clear conversion paths, we're helping Millar increase their customer leads and expand their digital presence."
BrandExtract's partnership with Millar began in 2013 by building a comprehensive re-branding strategy that continues to move the company forward and complimented the new brand with a fresh digital experience.
The site was the first built in BrandExtract's SAM 3.0 Express content management system, which provides the same adaptability for Millar OEM to manage their content with ease but built from a template that allowed BrandExtract to launch in an accelerated timeframe.
Explore the Millar OEM Solutions website at millaroem.com.