Adrian Douglas
Production Designer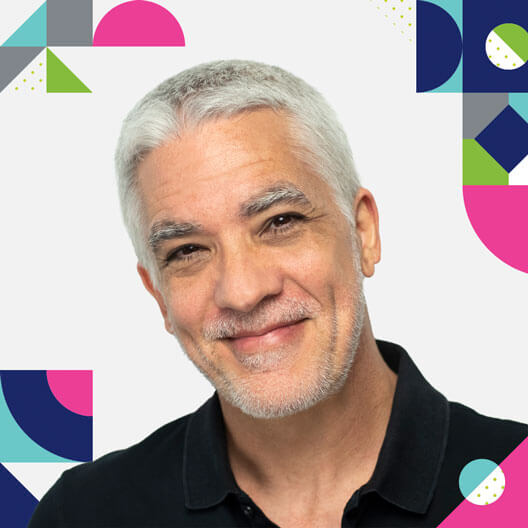 Problem Solver, Radical Creative, Super Dad
Powered by a drive to improve his craft, Adrian is quick to seek out creative solutions to any problem. He approaches new projects with enthusiasm and an open mind, ready to entertain out-of-the-box ideas to bring the end result to the next level.
We should always dare to be different: we owe it to our clients to give them the opportunity to stand out from the crowd.
Adrian grew up in northern Louisiana, but has lived in Houston for most of his life. A proud alumnus of the University of Houston's design program, Adrian started his career in silk-screen printing, where he further developed his keen eye for design. "If you can make it look good on a t-shirt," Adrian says, "You can make it look good on anything."
Since his silk-screen days, Adrian's storied career includes both senior designer and art director roles in advertising, magazine publication, industrial chemicals, real estate and sole proprietorship. Though he has also done a significant amount of freelance work, Adrian revels in the collaborative process— and is excited to work with the BrandExtract team to combine ideas in innovative ways and push the envelope with his work.
Above all else, Adrian excels at instilling passion into his work. He finds satisfaction in producing quality designs for clients, and loves to develop his skills in a variety of areas. Though he's quick to claim he's not an expert in every area, his natural thirst for knowledge has given him a wide catalog of knowhow that he can apply to almost any project.
When he's not designing, Adrian tries to keep up with his triplet teenage kids; that involves quick skills with a camera, hand-eye coordination for video games and an infinite amount of patience. He also enjoys cooking, gardening and drawing design inspiration from a wide variety of media and art forms.
Education
BFA in Graphic Communications, University of Houston
Organizations
AIGA - Member
UHGap - Prior board member