Alexandria Myers
Office Administrator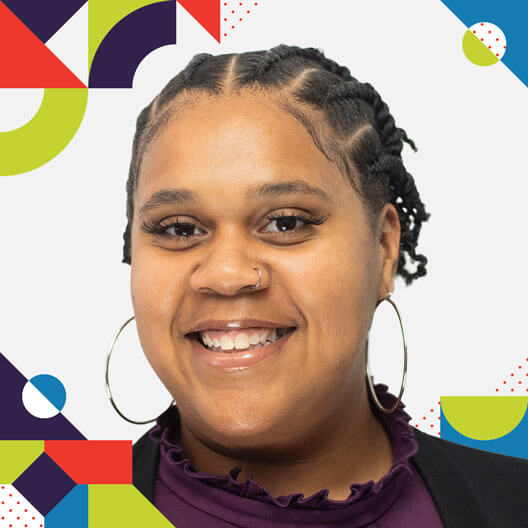 Expert Admin, Diligent Student, Empathetic Soul
When it comes to organization and logistics, Alexandria is a force to be reckoned with. She's the type to read over an email six times to make sure it's absolutely perfect, then check it again for good measure. But more importantly, Alexandria keeps the office operational by handling the day-to-day, every day, so that our team has everything they need.
I take pride in making connections and facilitating whatever the team needs to make their lives easier.
Though her career is vast and varied, Alexandria has always thrived as a source of support for her team. She honed those talents at first while working at a caregiving facility, where she eventually went on to manage the entire staff there. She then transitioned into business management, where she supports people through detailed planning and adept communication.
Reinforcing her excellent planning skills is a big heart that always looks for ways to help however she can. She can talk to just about anyone about any problem they have, and can always be counted on as a source of steady support.
Alexandria takes pride in being the first touchpoint for anyone who walks into the office. She's made it her mission to be an expert facilitator who can help anyone who approaches the front desk or calls the office, exhibiting BrandExtract values by Acting with Heart in every interaction.
When she's not keeping BrandExtract up and running, Alexandria is caring for her son or blowing off some steam cooking a nice meal at home. In another life, she'd be a worldwide food blogger, as she always makes sure to have a list of restaurants to visit every time she travels.
Education
Studying Business Management, Houston Community College