Christina Murphy
Resource Coordinator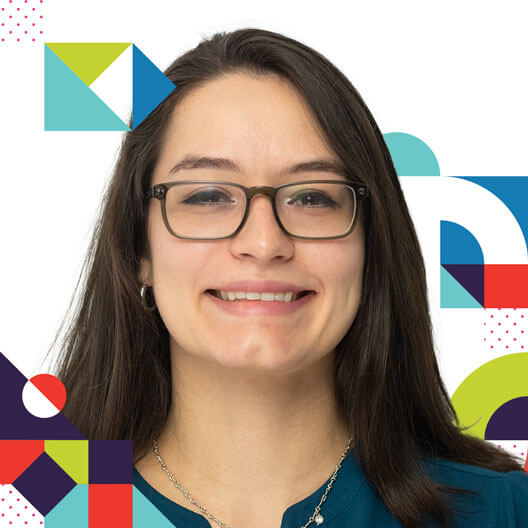 Agile Learner, Fluent Facilitator, Martial Artist
Christina is a quick study and an even quicker worker. Well-trained and well-traveled in a variety of disciplines, she excels in navigating uncharted territory thanks to her ability to soak up knowledge and turn it into bright ideas. On top of it all, her sharp eye helps her nail the details and keep things on track.
When timelines get hectic, you have to move with the natural momentum to cooperate and get the job done.
As a Resource Coordinator, Christina manages schedules and timelines to keep projects streamlined and to equip her teammates with the tools they need to do their best work. Her strengths lie in coordinating a variety of working styles towards a shared goal, and lining up all the necessary requirements to get it done.
Christina's calm and collected nature in the face of daunting deadlines stems from a broad portfolio of work in digital marketing, bilingual outreach campaigns and property tax administration. The throughline is her knack for communicating complex messages across disparate communities.
At BrandExtract, Christina values the tight-knit culture of cooperation that brings people closer together while they create great work. She also enjoys the wide range of talent and flexibility exhibited by the team that enables people to grow in their expertise and have fun at the same time.
Christina has two black belts, and can often be found training in Jūkaidō Kempō Bujutsu, KunTao Silat, and Bujinkan Budō Taijutsu after work hours. She also enjoys reading and traveling to visit her family in Peru and Belgium, and prides herself on her keen kitchen intuition and baking skills.
Education
BBA in International Business & Latin American Studies, Loyola University New Orleans