Eleanor Shanks
Production Designer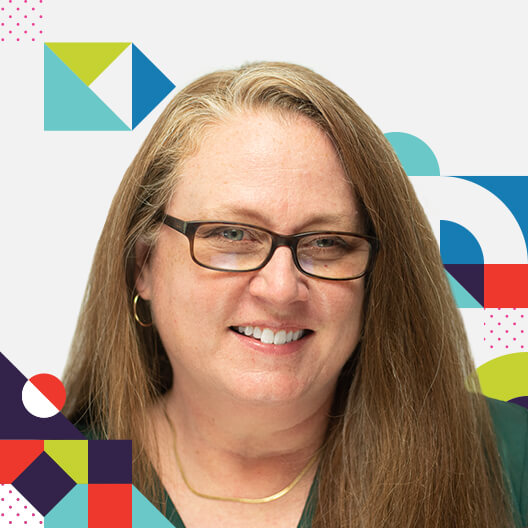 Fine-Tuner, Fantasy Enthusiast, UX Advocate
Inspired by a love of classic comic strips and pulp design, Eleanor has dedicated her career to providing quality designs that inspire belief. Eleanor combines her love of graphic design with user experience to help fine-tune designs. She believes that good design is one part psychology and another part common sense. This makes her perfect for her role as our Graphic Production Designer. Loud, funny, quick-witted, Eleanor is always ready to talk design or about the latest pop-culture trends.
People ignore design that ignores people. - Frank Chimero
Ever since Eleanor was a little girl she always knew she wanted to have a career in art. Eleanor followed her dream and attended the Art Institute of Houston where she earned her Associate's Degree in Applied Arts. Shortly after that, her career in graphic design kicked off and she's been running ever since.
Eleanor has worked in graphic design across multiple areas; from print publishing to corporate communications and marketing. Through these areas, Eleanor has gotten to work in a variety of graphic design roles, but her favorite area to work in is graphic production.
"To me, it's all about refining," Eleanor said when describing her love of graphic production. "It's about precision and refining to ensure that the designs produce well."
Eleanor is also a big believer in user experience (UX). So much so that earned her certificate in UX from the Nielsen Norman Group (NN/g). To her, good UX is part of common sense and part of psychology.
This mindset of user-focused design is what makes Eleanor perfect as BrandExtract's Graphic Production Designer.
Away from the office, Eleanor enjoys walking, listening to podcasts on pop culture, and watching baseball. She is also a fan of anything science fiction or fantasy-related. She particularly loves the urban fantasy work of author Ilona Andrews.
Education
Associates Degree of Applied Arts, Art Institute of Houston
Nielsen Norman Group (NN/g) UX Certification
Awards
AMA Houston Crystal Award Winner
Organizations