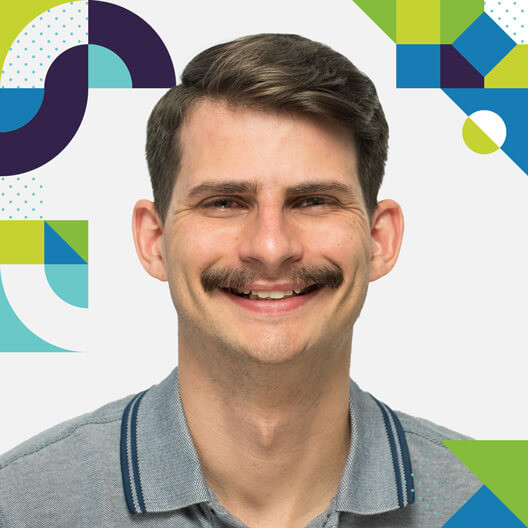 Shredder, Lost Treasure Hunter, The Good Type of Punk
Shaped by creative expression, Garrett seeks to push boundaries every day. As a lover of all things skateboarding, he believes in authenticity. As a designer, he believes in authentic brands, creating compelling visuals to tell each company's story. Like the punk rock he jams out to, Garrett is a true individual who strays from mainstream trends.
Creativity is an essential piece of conveying the essence of a brand. Ideation is unable to happen without a spark from the creator.
A bona fide Houstonite, Garrett joined BrandExtract in May 2021 after graduating from the University of Houston with a BFA in Graphic Design. He never misses out on the opportunity to pop in a thrift store for design inspiration, by way of vintage design and typography.
Before joining BrandExtract, Garrett interned at Sunnova Energy, where he created an iconography system used for the company's brand identity. He also interned at Crane Logistics, designing a variety of marketing and print materials.
Outside of creating compelling designs, Garrett is always down to hang outdoors, try new restaurants, or bike along the bayou. Oh, and he has a killer mustache that demands a second look.