Kameshia Ingram
Web Analytics Manager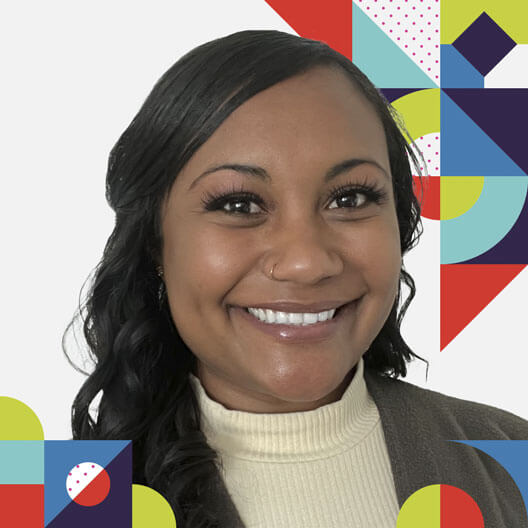 Hiker, Problem Solver, True Crime Buff
Always brimming with bright new ideas, Kameshia is a problem-solving force to be reckoned with. Determined to constantly grow and improve her craft, she handles tasks with ease and always goes the extra mile to ensure a job is done right. Her driven but methodical approach ensures quality results, every time.
Show up for yourself and leave the best impression on the hearts and minds of the people around you.
A motivated self-starter, Kameshia began her career in web development after first teaching herself how to code and then earning a certificate from the University of Arizona Coding Bootcamp. She then went on to work as a developer and data specialist for an advertising agency before joining BrandExtract as a Web Analytics Manager.
A true data wiz, Kameshia loves mapping human behavior through data and tracking how it changes over time. Her keen interest in data tracking pushes her to identify patterns and figure out how people engage with a website. At BrandExtract, she appreciates the ample opportunities to try out new ideas and expand her skill set even further.
When approaching any project, Kameshia makes sure there's a solid plan in place, then follows through on it with focused efficiency. No matter what challenges come up along the way, she's always determined to conquer them with dedicated research and empathetic communication.
Kameshia is based in Phoenix, Arizona, where she works remotely. After work, she can be found at a cycling class or enjoying the outdoors on a long hike. She also loves binging true crime documentaries and books, but always steers clear of horror movies.
Education
BA in Anthropology, San Diego State University
Certification, University of Arizona Coding Bootcamp