Krista Schroen
Strategy Consultant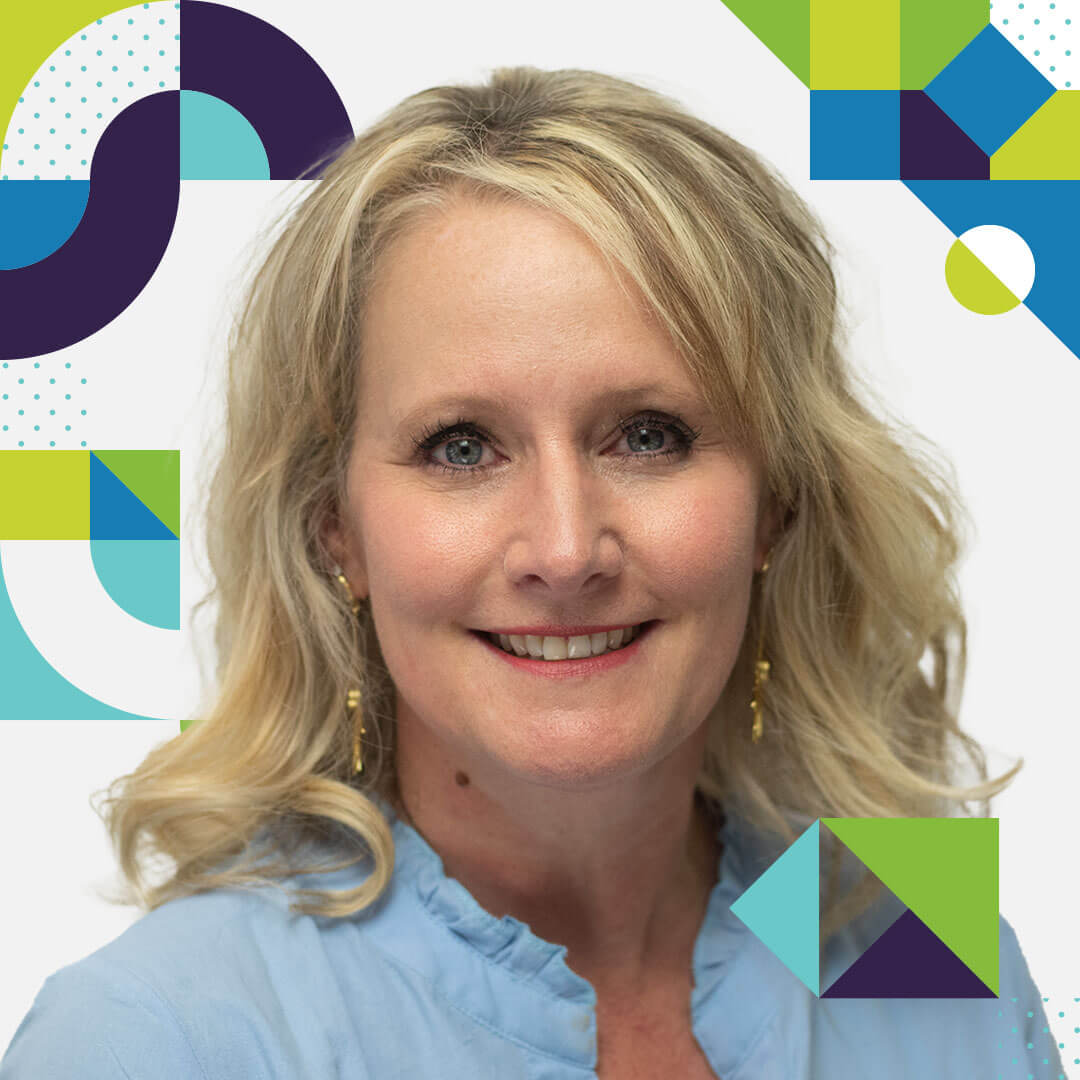 Branding Sleuth, Waterfall Enthusiast, Media Junkie
Krista has a deep curiosity for all things branding. From ideation to launch, Krista loves the branding process and is excited to find new ways to improve it. This makes her perfect for her role as a Strategy Consultant. Krista describes herself as a media junkie and keeps multiple lists of her favorite movies on hand in case anyone is looking for recommendations. Her favorite movie is The Shawshank Redemption.
Each unique brand story is fascinating to me. Research, strategy, and creativity combine to shape a valuable and personal brand story that sparks action in others.
A fifth-generation Texan, Krista graduated from the University of Texas, with a BS in Advertising, where she cut her teeth in brand management by serving as the Senior Advertising Manager for UT's "The Daily Texan" publication while pursuing her degree.
Throughout her twenty-plus-year career, Krista has successfully managed diverse brands across multiple industries including energy, software and technology, manufacturing, real estate, retail, luxury and home, non-profit, health and even wellness.
Krista's philosophy for brand strategy begins and ends with research and measurement. She loves being a bridge between creative and process, having launched numerous brand identity and marketing campaigns. Her naturally curious nature is fed by her mastery of data management and technical prowess to help drive client success.
Outside of work, Krista loves spending time with her son and cheering him on in sports. She is also a waterfall enthusiast and has a bucket list of waterfalls she wishes to visit. Her current favorite is Multnomah Falls in Oregon.
Like karaoke? Krista is your go-to gal. You should hear her sing "I Will Survive," by Gloria Gaynor.
Education
BS in Advertising, University of Texas

Second Wind Certified Agency Account Manager
Awards
PRSA Bronze Anvil Award
AMA Crystal Award for Brand Development

Organizations