Krzysztof Kwiatkowski
Inbound Marketing Specialist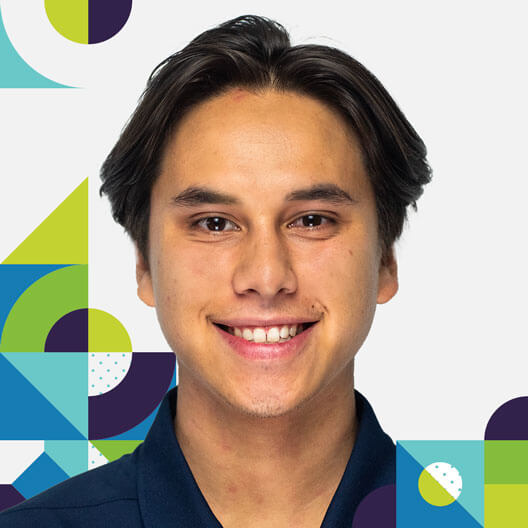 Shutterbug, Green Thumb, Motivated Marketer
Krzysztof thrives off of creative momentum. He loves the moment in a brainstorm when ideas start flowing and inspiration fills the room. He keeps that momentum going with his own creative prowess, always looking for ways to elevate the concept and reach even more people.
I'm inspired by the power of branding to create meaningful connections between businesses and their customers.
Krzysztof graduated from Texas A&M University with a degree in Business Marketing and hit the ground running as a marketing analyst, where he built up his skills as a digital marketer. Now, he specializes in inbound marketing to create experiences that welcome customers and build value for brands.
Krzysztof's interest in branding and marketing stems from his fascination with learning how people think. He loves to get to know audiences and figure out what speaks to them, and use that information to reach them with messages that matter.
At BrandExtract, Krzysztof loves getting right into the nitty gritty of a project. He can't help but start tinkering with different ideas and seeing what works, soaking in knowledge from his fellow teammates and teaching others what he knows. He excels at knocking tasks out efficiently and effectively, keeping the creative momentum rolling.
When he's not dreaming up new ideas for brands, Krzysztof enjoys playing basketball and soccer, as well as honing his photography and gardening skills. A major personal goal of his is to be able to grow his own vegetables as skillfully as he nurtures great ideas.
Education
BBA in Marketing-Advertising, Texas A&M University
HubSpot Certified: Inbound Marketing