Laura Paddock
Dir., ESG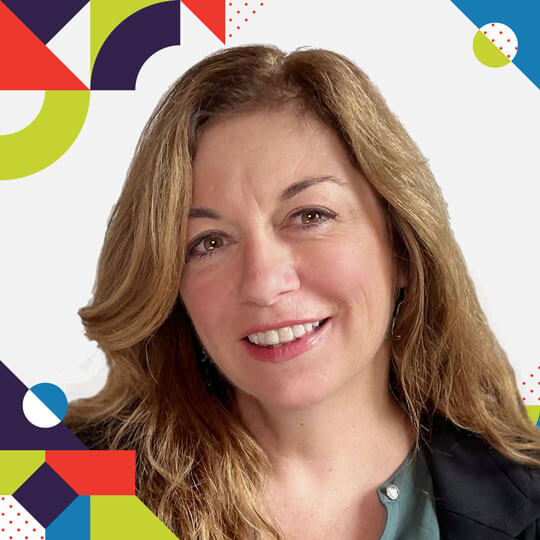 Live Music Maven, Word Nerd, Amateur Chef
With over 20 years of experience in the industry, Laura is your go-to gal for all things advertising and marketing. Adept at identifying and crafting strategic brand messaging, this versatile pro also specializes in brand management and content development. Her optimistic nature and sense of humor make her a delight to work with and a purveyor of innovative ideas.
What I find the most rewarding in my professional career is learning what is special and valuable about each client's organization — and then articulating its unique brand story with authenticity and impact. My brand strategy and copywriting mentor describes this as "Brand Truth Revealed" and it gives me a rush every time.
A true industry veteran, her agency experience started at Wunderman Worldwide in New York City followed by 17 years leading brand strategy, positioning and messaging initiatives at Axiom in Houston, prior to its merger into BrandExtract. During this time the firm earned the industry's highest accolades for strategy and creative from the American Marketing Association, the Business Marketing Association, the American Advertising Federation and more — including winning Agency of the Year in 2014 and 2021.
Beyond her extensive brand strategy experience, Laura also commands ever-growing knowledge on the latest trends in ESG reporting, and has earned her International Sustainable Business (ISB) certification from the International Association for Sustainable Economy (IASE). She believes in using ESG reporting as an invaluable tool in managing corporate risk, and continues to build her mastery over the medium and its utility to create long-term value for companies.
This self-proclaimed outgoing introvert is more than just a brand-building machine, she also likes to check out live music whenever she can. When not working or at a concert, you can find her on strolls through the Heights or spending time with family and friends at their weekly dinners, where she's trying out the latest recipe from the Food Network.
Education
BA in English, Texas State University
Advertising, School of Visual Arts in New York

International Sustainable Business (ISB) Certification, IASE

Managing ESG Risk Badge, UH Energy/Bauer College of Business

Introduction to sustainability reporting and the GRI Standards Certification
GRI Certification Course
Awards
Gold Addy Awards - American Advertising Federation Houston
Lantern Awards - Association of National Advertisers Houston
Crystal Awards - American Marketing Association Houston
Agency of the Year 2013 and 2021 - Association of National Advertisers Houston
Organizations
Association of National Advertisers Houston
American Marketing Association Houston
American Advertising Federation Houston