Lauren Dodge
Program Management Coordinator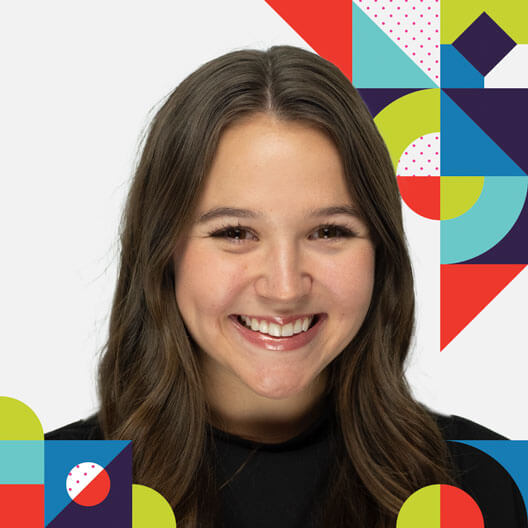 Cycling Savant, People Person, Inquisitive Mind
Lauren's strong suit is connecting with people. When she's on the job, she excels at identifying strengths and bringing the right team together to meet every goal. Her driven, disciplined mind keeps the project on track and on target, taking the seed of an idea and fleshing it out into a fully finished product.
Branding gives us the ability to shape the perception others have of an organization, deciding what goes through their mind when they see a logo or slogan.
Lauren graduated from Baylor University and jumped right into the project management world, organizing events for a church in Charlotte, North Carolina. There, she honed her organizational skills and excelled at running complex projects to bring meaningful experiences to target audiences.
A naturally quick learner, Lauren absorbs more and more experience with every project she works on, fascinated with the depth and variety of work she gets exposed to with a wide range of clients. In the same way that she enjoys watching a finished project grow from an abstract idea, she relishes growing in her professional capabilities and seeing the world from a new perspective through her work.
Beyond her love of learning, Lauren is also driven by an ambitious determination to create fresh ideas that expand the limits of what seems possible in every project. She always swings for the fences with her creativity and explorative mind.
Outside the office, Lauren enjoys indoor cycling, traveling to explore new cities, and cozying up with a non-fiction page-turner. She's also fluent in French and has a dog named Murphy, with whom she enjoys a nice stroll around Houston.
Education
B.A. in International Studies, Baylor University