Maeghan Hightower
Sr. Designer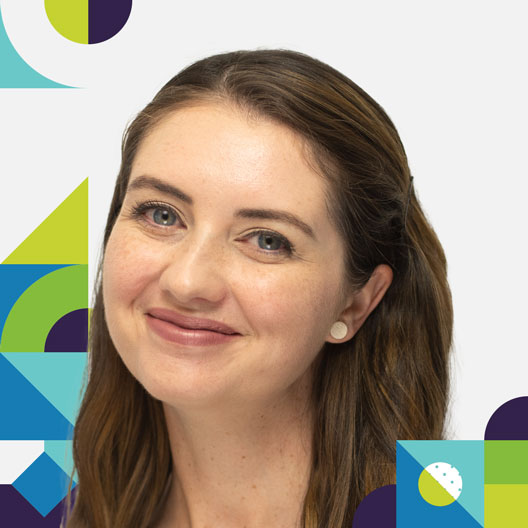 Design Dynamo, Disney Nerd, Painter
Maeghan loves to help brands develop and thrive. Her passion for design is fueled by a drive to figure out what makes a brand reach its full potential, and her inquisitive mind is an asset in any brainstorm. Maeghan makes designs that push the envelope, and loves when she can find an innovative solution to a problem.
Branding is visual storytelling, and I love to help develop those stories for others.
With over eight years of experience in brand design under her belt, Maeghan's talents range from event design to ecommerce. Her varied career in design equips her with a versatile range of skills that constantly come in handy. Consequently, she's an avid learner and is always striving to add to her repertoire.
Maeghan loves to research, and is quick to ask any necessary questions to get the full picture of a situation. Where Maeghan excels is in her ability to synthesize: she uses her deep understanding of a topic to inform her approach and create masterful designs.
When she's not in the office, Maeghan is typically reading, getting cooking and baking inspiration from the Food Network or spending time with her husband and two dogs. She's an avid Disney and Marvel fan, and she also creates decorative painted champagne bottles in her free time.
Education
BFA in Communication Design, Texas State University