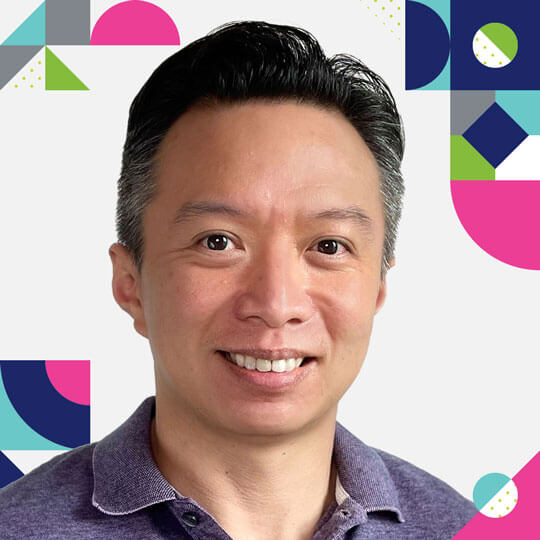 Go-Getter, Karaoke Apprentice, Sports Fanatic
With the ability to both design and build websites and art direct both print and digital communications, Mike is a dual purpose Art Director that loves to solve clients' brand challenges in a multitude of ways. Regardless of the obstacle, Mike does not scare easy. He applies the same detail-oriented, laser-focused approach to always ensure the end result delivers on the client's brand and business objectives.
Never let a win get to your head, or a loss to your heart.
- Chuck D
As one client puts it, "From start to finish, Mike takes ownership of the projects and doesn't shy away from any challenges that I may throw his way. The end result is always amazing."
Prior to joining BrandExtract, Mike spent 19 years at Axiom as a Designer, Web Developer and Art Director working on all things print and digital, along with serving as the commissioner for their fantasy football and basketball leagues. He also gained notoriety for how NOT to go down a fire pole in a video that can still be found on the internet if you're looking for a good laugh.
During his free time, you can usually find him at the gym, playing some type of sport, or cheering on / lamenting over the local sports teams with friends. And if you catch him on at a karaoke night, get ready for a thrilling rendition of "I Want It That Way" by the Backstreet Boys.
Education
Graphic Design, Art Institute of Houston
Psychology, University of Texas at Austin
Business Foundations, University of Texas at Austin
Awards
ACDH Award Winner
HAF ADDY Award Winner
AMA Crystal Award Winner
ANA Lantern Award Winner