News
Crestwood Equity Partners LP Launches 2020 Sustainability Report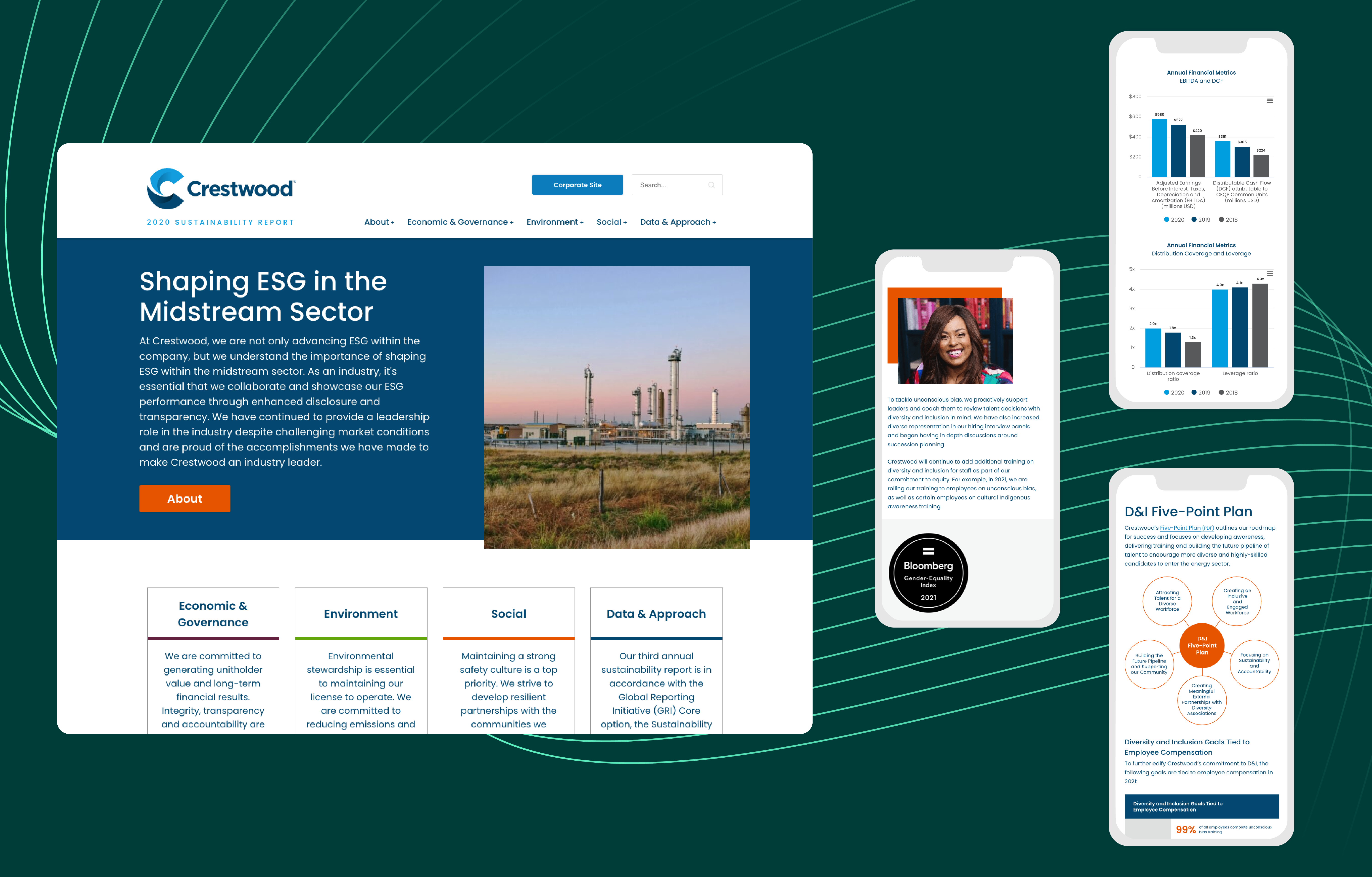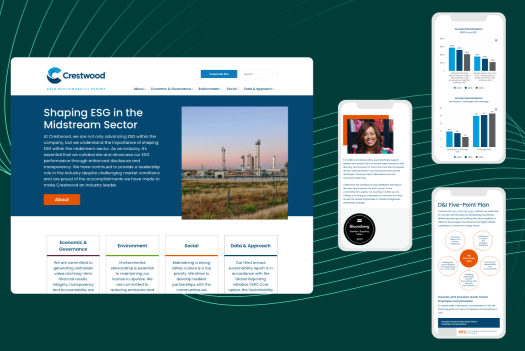 Crestwood Equity Partners LP has launched its third annual sustainability report. Crestwood partnered with BrandExtract to create this year's report, Shaping ESG in the Midstream Sector, which focuses on Crestwood's ESG leadership role in the industry.
Since embracing ESG reporting three years ago, Crestwood has followed an incredible arc of growth. From getting their feet wet in the first year by conducting a materiality assessment and implementing a sustainability strategy, to implementing ESG throughout the company in the second year, Crestwood was able to do even more in 2020.
Internal ESG Initiatives
Crestwood focused on ingraining sustainability into its culture in 2020. The appointment of a Chief Diversity Officer and the linking of employee and executive compensation to sustainability KPIs shows top-down belief in Crestwood's sustainability strategy.
Crestwood received a Wildlife Habitat Council certification for its grasslands reclamation program in North Dakota, and joined the Environmental Partnership and ONE Future. Crestwood also announced the transition to a publicly elected board in the future and continued community initiatives.
Crestwood was able to reduce its emissions across the company, resulting in a 14% reduction in greenhouse gas emissions intensity and a 32% reduction in methane emissions intensity.
External ESG Initiatives
CEO Bob Phillips and Joanne Howard, Vice President of Sustainability and Corporate Communications, spearheaded the effort to bring midstream companies together. The EIC Working Group , in collaboration with GPA Midstream, created an ESG Toolkit and the first-ever ESG Reporting Template for the midstream sector. The midstream sector is responsible for moving and delivering energy products from well head to burner tip.
"With the publication of our third sustainability report, we were able to highlight our significant progress made on our ESG performance, along with the industry leadership role that Crestwood took this past year. A key accomplishment being the creation of the EIC/GPA Midstream ESG Reporting Template. Through our partnership with the Energy Infrastructure Council, we worked alongside Williams and other industry peers to develop the template in order to standardize reporting in our sector. This will result in ease of comparison for investors as well as assisting member companies in their own ESG reporting, further showcasing advancements in the midstream sector."
New Look and Feel
BrandExtract's partnership with Crestwood resulted in a more dynamic and modern ESG website.
Updated Features
Editable Callouts: allow for easier page navigation

Video Components: conveying a

compelling story

visually

Dynamic Charts: data is automatically propagated on the site with the help of a Google spreadsheet

Interactive Timeline

: highlights the progress Crestwood has made in just three years of ESG reporting

Reporting Library: an

archival system

to inform investors of depth offerings

Investor Deck: a

condensed, downloadable report

specifically designed for investors
Leigh Anne Bishop, Web Strategist and ESG Strategist, took the reins on this project:
"We came in after the report had been written to bring it to life online, and we always want to create something slightly different than the years prior to differentiate the reports for our users. Every year, we handle look and feel, functionality, how the data displays, and how to make the content a bit more digestible by breaking it up a bit.
"It's hard for me to pick my favorite element. From an ESG journey perspective, I love the timeline and the reporting suite of materials because both show the growth and steady evolution of Crestwood's ESG strategy and their continuing success, in spite of a pandemic year. From a technical perspective, having the ability to make callouts inside the editor on the fly is so empowering: it will save our clients time and money going forward."