News
New Milestone Website Goes Live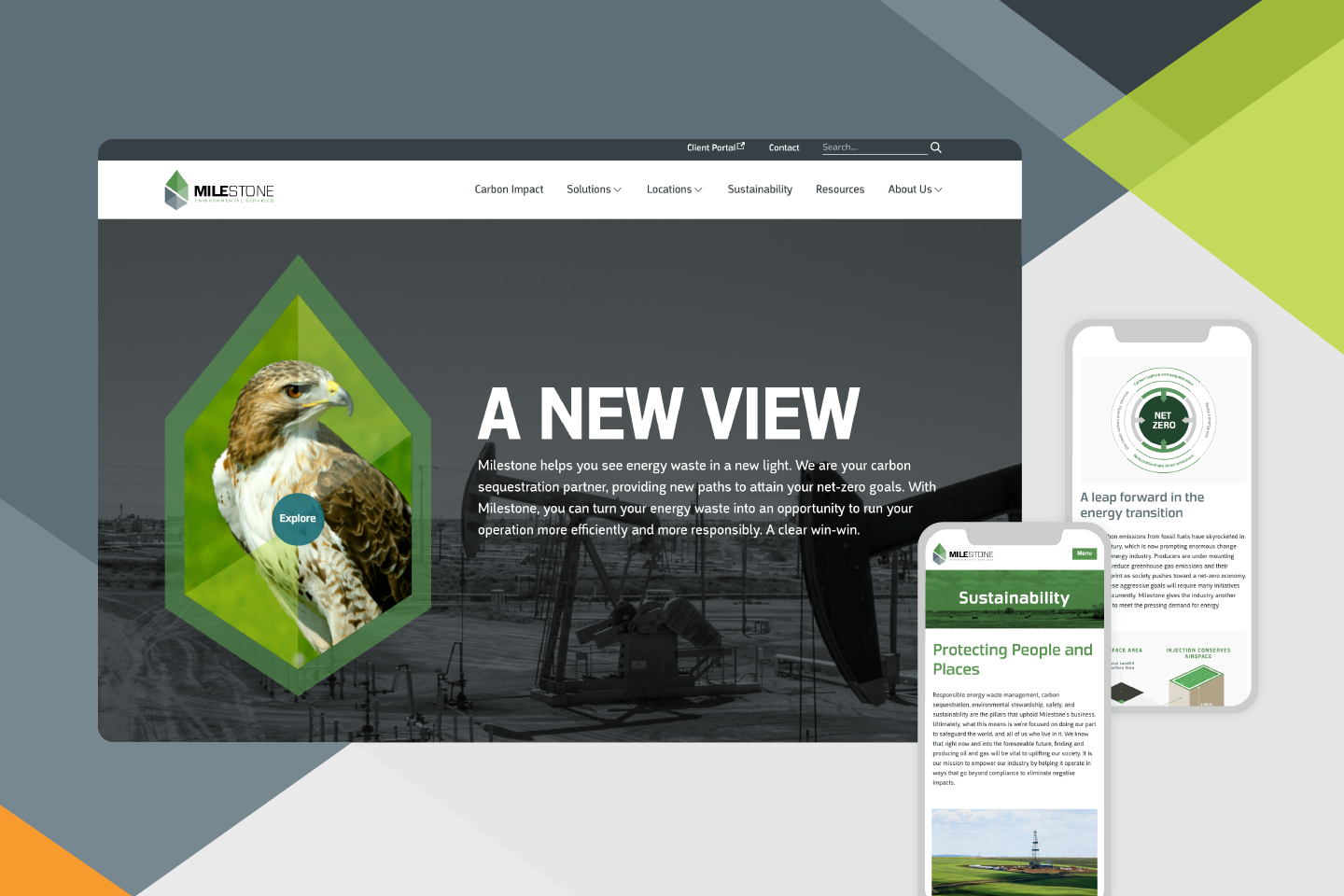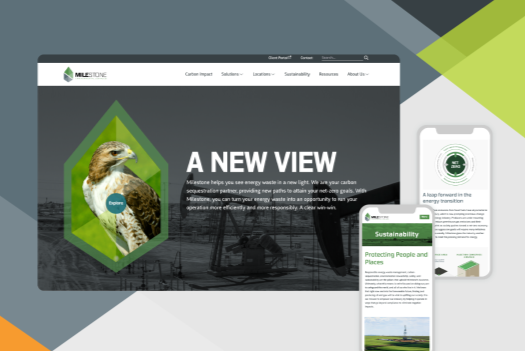 Since Milestone Environmental Service's first partnership with BrandExtract seven years ago, the company has focused on facilitating efficient and sustainable energy operations. Fast forward to 2021, and Milestone is still providing the same solutions with the same processes, but in a changing marketplace.
Changes in technology and a bigger focus on energy prompted a need for a refreshed website. BrandExtract prioritized UX, brand positioning, and storytelling when building the new site while highlighting Milestone's niche in the energy sector.
Sustainability at Heart
Milestone serves the overarching energy sector as a leader in energy waste management Their oilfield waste services support net-zero emissions and further the current transition to cleaner energy.
Environmental awareness and pollution can be hot topics. So people are often quick to scrutinize alternative solutions. Milestone knows that fossil fuels are here to stay, but that cleaner alternatives exist. Milestone was able to create that clean alternative with slurry injections. Slurry injections contain energy waste below the earth's surface, eliminating the risk of contamination. This technology is an easy win in the energy transition fight because it already exists, and this is a main focus on the new site.
UX Refresher
When BrandExtract began conceptualizing the new Milestone site, it found an opportunity to refresh Milestone's brand positioning as a carbon sequestration partner. Because of the company's unique slurry injection technology, a reposition was beneficial to telling Milestone's story.
In order to tell that story, the entire site was rewritten with new messaging and updated imagery. Fresh design templates were created, the UX was amplified with brand new site architecture, and accessibility was updated to be ADA compliant.
In an effort to drive change in the industry, a robust Resources Center was created to educate and inform. Different statistics and studies populate the center to increase knowledge about carbon sequestration and its benefits.
As Milestone continues to lead the charge in carbon sequestration, its website will continue to be updated. The platform's design allows evolution, making this project far from a one-and-done.