Rodney Flores
Art Director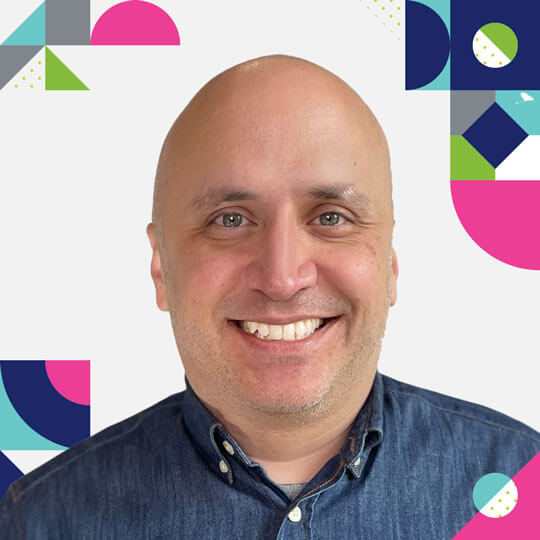 Robotics Buff, Sneaker Collector, Live Music Fan
A curious designer by nature, Rodney likes to tinker with the latest design methodologies and software to create visually compelling designs. Whether it's Blender 3D, After Effects or another software, he's always interested in trying something new.
I draw whatever pops into my robot brain.
Throughout his career, Rodney has created comprehensive award-winning programs with everything from annual reports to augmented reality experiences. He's picked up things along the way by working with some of his illustration heroes, including Jack Unruh, Jeff Foster and John Mattos.
Outside of work, Rodney also likes to create personal art, which has been recognized along the way. His creations have been accepted into various shows and have even won awards, including the top prize at the Lawndale Art Center.
When he's not creating something new and articitic, you can find Rodney curating his ever-expanding sneaker collection, photographing robots or checking out his favortie artists at various live music venues around town.
Awards
ADDY Award Winner
Crystal Award Winner
Lantern Award Winner
Communication Arts Annual
Lawndale Art Center 'Big Show' - Judge's Choice Award