We Recommend
CMS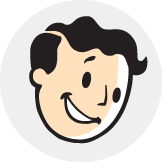 It's a Tie!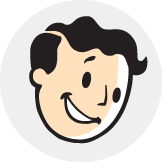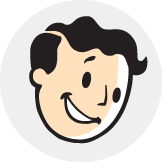 Based on your responses, it looks like CMS is the best fit for your website.
Based on your responses, we think the best two options for your site are CMS and CMS.
AEM
AEM is a robust, enterprise-level content management system. The real value in AEM lies in its ability to customize and track customer engagement across channels with tools that speak with one another. It can bring complex marketing automation capabilities to your organization. If your marketing team's goal is to create customized audience segments and experiences and scale your marketing across hundreds (or thousands) of digital touchpoints, AEM's wealth of tools makes it a valuable CMS. Get started with AEM here.
Drupal
Drupal is an open-source CMS that's great for enterprise websites that require scalability. It's able to handle lots of data and security is a priority for this CMS. Since it is an open-source CMS, community support is available to help troubleshoot issues. If you have a development background or access to a development team, then this platform will be a great option for your business website. Get started with Drupal here.
Joomla
Joomla is known for its object-oriented software and management systems, making it a popular choice for more intricate and sophisticated websites. It allows users to not only build their own website but also their own extensions and templates. Overall, Joomla is the right option for companies that have some technical resources and are looking to build more complex websites. Get started with Joomla here.
SAM
SAM was created by and for communications professionals so it's an excellent CMS for users who don't have the time/capacity to edit code. It's also backed by the best support in the industry with an astounding 99% customer satisfaction rating. If you need a CMS that is fast, safe, custom, adaptable, and easy to maintain, SAM is the right option for you.
Sitecore
Sitecore is considered one of the most robust and flexible content management systems available on the market today. The platform allows marketers full control over the customer experience. Once trained, it is user-friendly for marketers, allowing for testing, personalization, automation, and real-time analytics and reporting. Its features are robust and useful, especially for high-traffic sites. With a well-trained and highly experienced marketing team to use it to its full potential, Sitecore is a great option for your enterprise-level site. Get started with Sitecore here.
Wordpress
Originally designed for building blogs, WordPress has grown into a popular option for lots of different kinds of sites. The interface is easy to use and requires little technical know-how. Since it requires very little technical training or knowledge to operate, WordPress is a good solution for individual users and small business websites. Get started with WordPress here.