A Call for Unity
Over the years, Shawcor had acquired a wide range of standalone products and solutions, each with its own value proposition. With every expansion, the company was becoming more siloed across divisions and geographies. To bring clarity to its customers and stability to its business, Shawcor needed to unify its offerings under one brand. This would be a complex undertaking that would take deep analysis. BrandExtract unleashed its robust data science practice to guide a strategic repositioning of the company. Shawcor emerged with a new structure, a new integrated brand, and the ability to reach new levels of success.
Location

Toronto, Canada

Industry

Services Offered

Strategy
Marketing
Branding
Digital
Mapping the Future
BrandExtract has decades of experience helping companies navigate the twists and turns of M&As and other rapid expansions. For Shawcor, we worked closely with executive teams to help them make sense of who they were, and more importantly, who they wanted to be in the future. We started by conducting an exhaustive review and assessment of the brand, utilizing an array of research methods. From our findings, we began to map out a vision for a harmonized future that would live up to the company's compelling rallying cry: One Shawcor.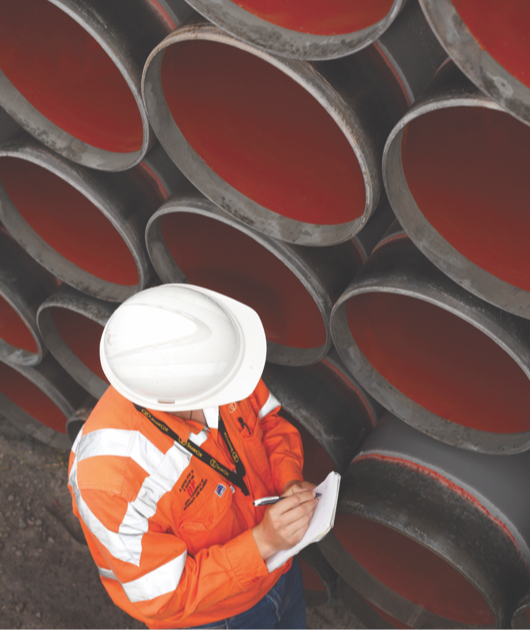 A Common Framework
BrandExtract employed both qualitative strategic measurement and multivariate statistical modeling to reveal which factors have the most influence in driving customer-focused value throughout the company. Armed with this insight, we built a brand architecture that would coalesce all Shawcor offerings under one umbrella – at last bringing clarity and consistency in positioning, messaging and visual expression across all business units.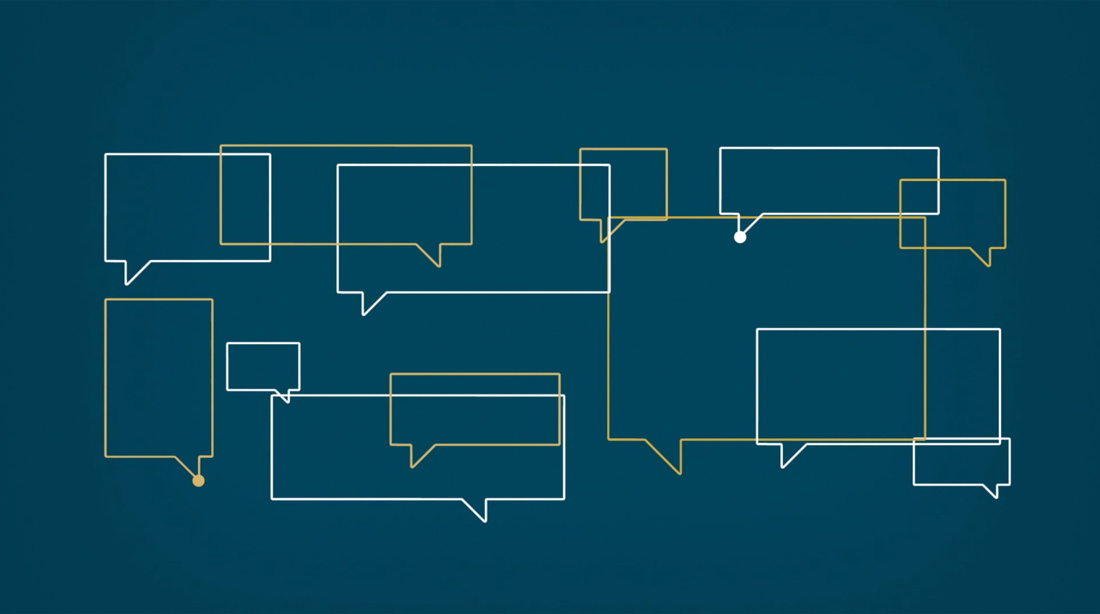 Play video
Partners in Progress
Over the course of the project, BrandExtract became a trusted strategic partner to Shawcor leadership – a relationship that continues to thrive. They initially came to us for our branding and marketing expertise, and in turn we helped them rise up the value chain from a products company to a leading solution provider. We brought "One Shawcor" consistency to their marketing communications. And years later they plugged into our expertise again to help them organize, name and launch a new offering – the iLine family of digitally enabled products.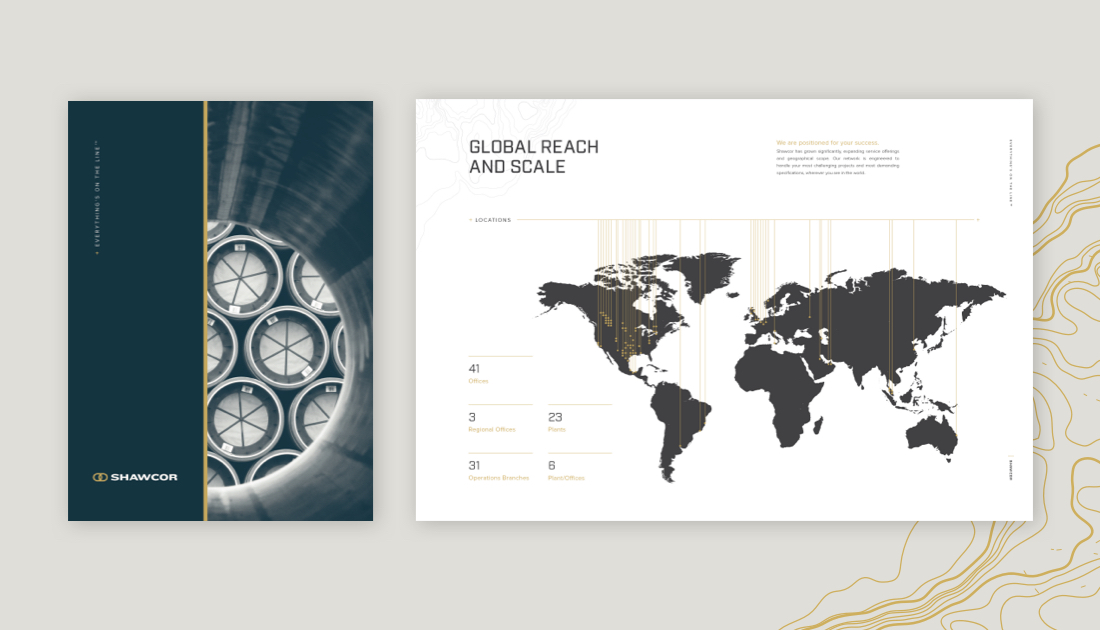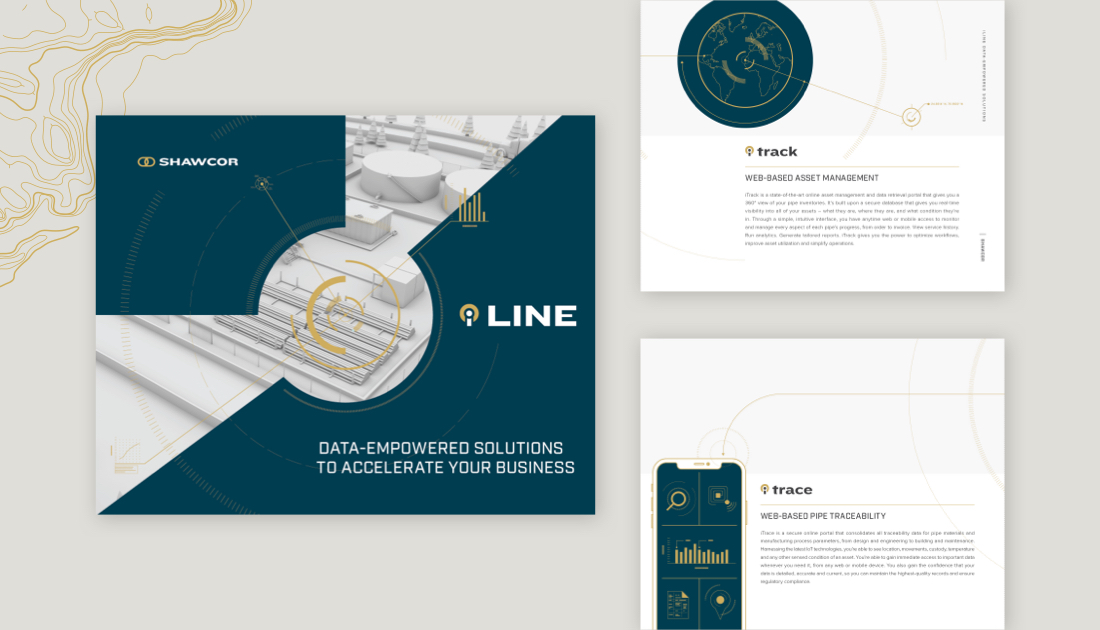 Transformation Achieved
BrandExtract helped a company that was running in dozens of different directions to focus on one clear path forward. We helped Shawcor reorganize, reposition and rebrand. We also helped the company relaunch – rolling out its newly unified brand at OTC, the industry's largest technology conference. Today Shawcor is a transformed company. It has moved far beyond its product-focused legacy to become a leading technology solutions brand.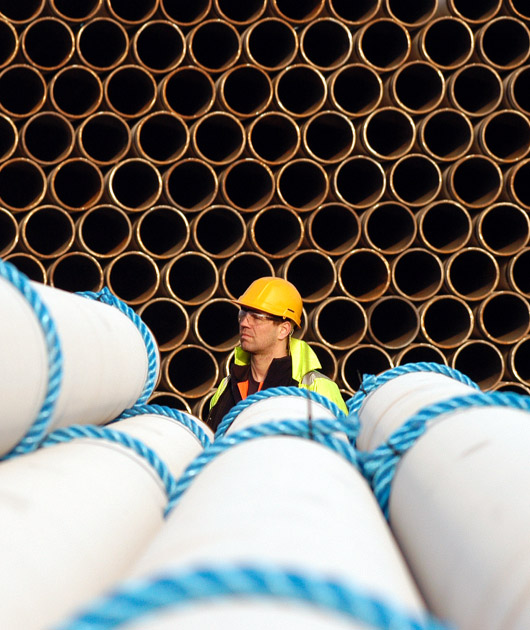 Results and Outcomes
Provided
creative assets to help Shawcor communicate their value
Developed
an integrated product roadmap from disparate offerings
Created
a messaging framework to coalesce all business units