News
BrandExtract Makes a Splash at the 2022 Lantern Awards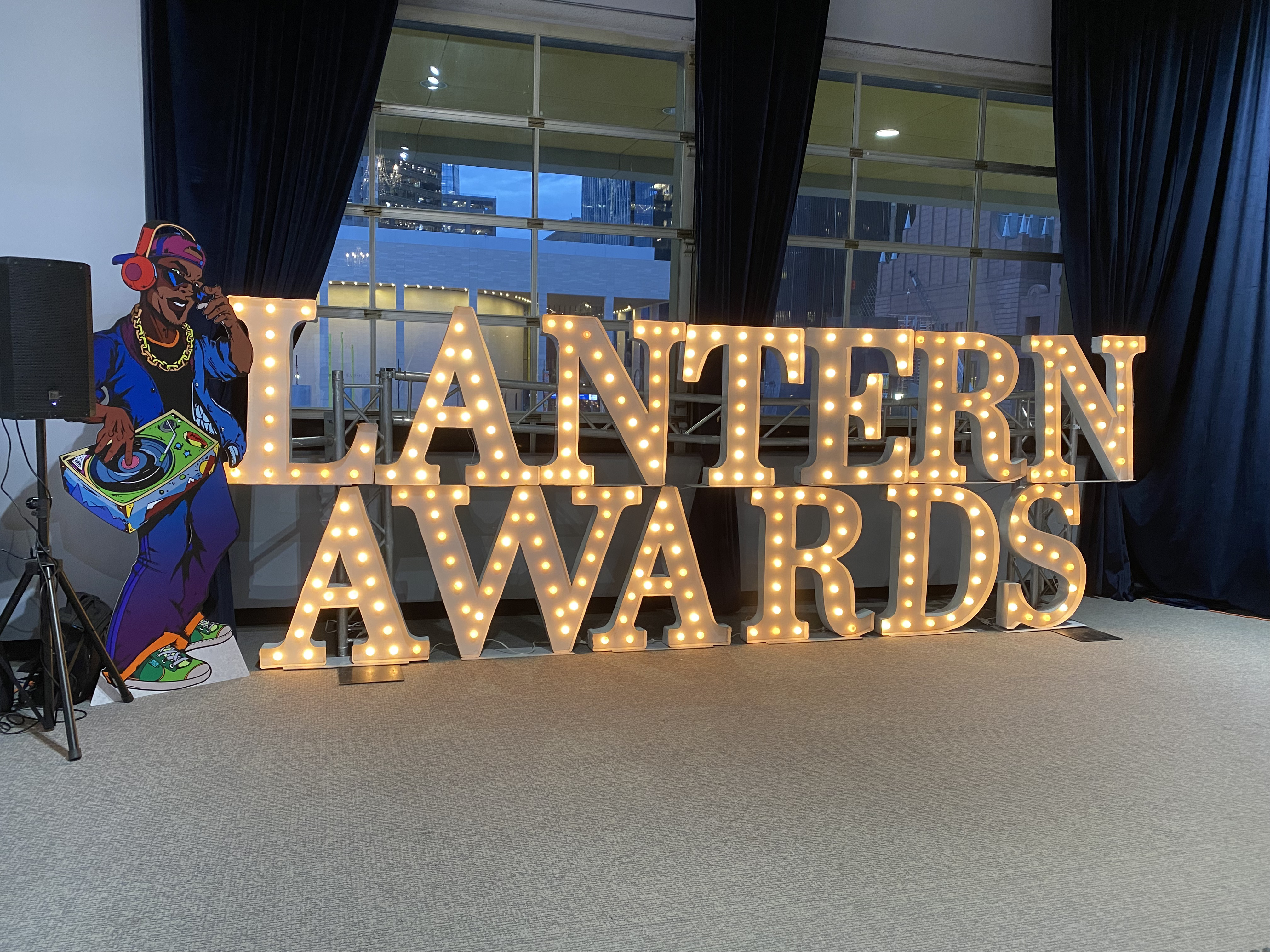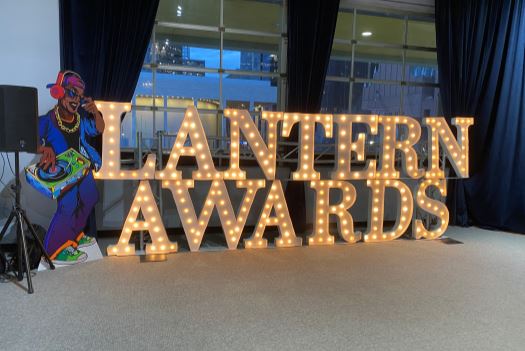 This year's HBMA Lantern Awards Gala was a night to remember for our team. From the BrandExtract-designed theme decorating the venue to the massive turnout to the award results themselves, BrandExtract showed up in a big way this year.
The Lanterns, hosted by the Houston Business Marketing Alliance, recognize excellence in business-to-business communication in the marketing industry. Award winners were invited to the Lantern Awards Gala Exhibition & Awards Dinner on November 17th, where attendees could browse an exhibition hall featuring some of the winning work.
The theme of this year's show, "Battle of the Brands," was designed by BrandExtract designers. The original characters such as "Notorious B2B" and "Lady Analytics" had cardboard cutouts around the venue, and music festival posters featuring the event details and sponsor.
By the end of the show, BrandExtract had collected a grand total of TEN awards, including the prestigious People's Choice award voted on by the gala attendants. Here's a breakdown of the awards our team won:
Lantern Awards
Kinetik Website
Milestone Sludgie Mailer Campaign (People's Choice Award Winner)
CF Financial Website Rebrand
Crestwood 2021 ESG Report
Awards of Excellence
EnerGeo Alliance Website
Milestone Sludgie Signage
Milestone ESG Report
Kinetik ESG Report
Milestone Sludgie Campaign
Our team was proud to be recognized for the amazing work we've accomplished in partnership with our clients. It was a fantastic night full of food and fellowship, and we're excited to showcase all the great work we have in store for next year's show.