News
PSS Industrial Group Unifies Brands With a New Website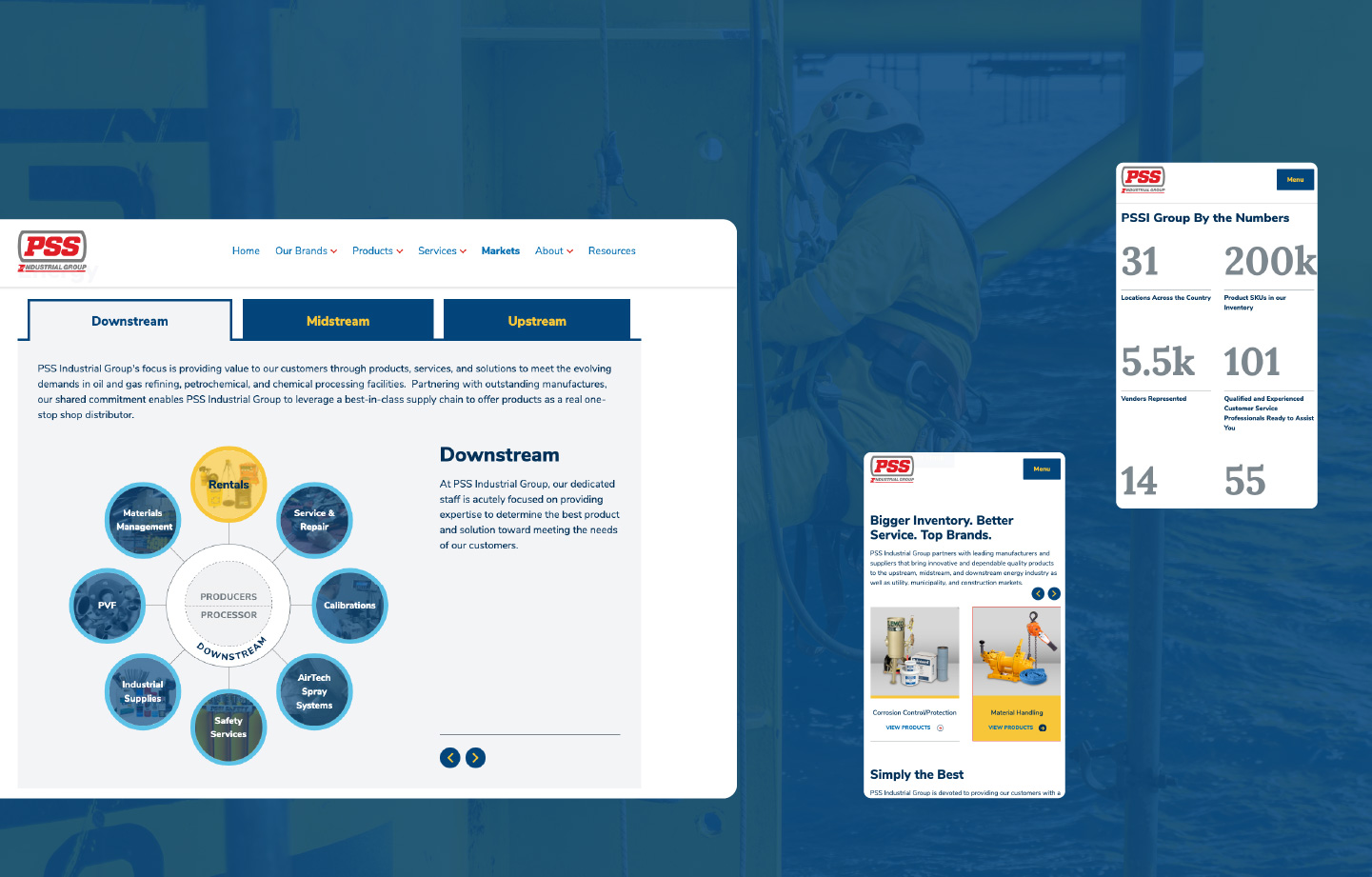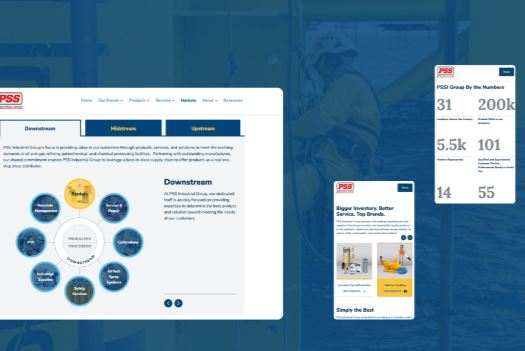 PSS Industrial Group (PSSI) took the past year to create a strong online presence. Like all of us, the worldwide shutdown gave the house of brands time to reassess where it needed to improve. With five key brands (PSS Industrial, Spy, Syntex, B&B Mechanized, and PortaLathe), PSSI partnered with BrandExtract to create a unified website under the PSSI umbrella brand.
Reassessing the Layout
When BrandExtract began concepting the new website for PSSI, it first looked at the old website. Characteristically, the old website was rudimentary and fashioned in an early-2000s style. WordPress had been used to build the site, which created issues when updates needed to be made.
PSSI needed a more robust and flexible platform to lay the foundation for a strong online presence. The ease to add new features and possible brands in the future was only possible through a strong content management system.
The new website was built in BrandExtract's enterprise-ready web content management system, SAM (Site Authoring and Maintenance).
Telling PSSI's Story
To build a stronger online presence, BrandExtract had to do a better job of telling PSSI's story. PSSI needed each sub-brand to form a cohesive unit with the next sub-brand, instead of being disparate companies. With so many sub-brands already known and with their own equity, this posed a challenge. Landing pages were created to link to each sub-brand under a cohesive design.
After focusing on sub-brand association with PSSI, BrandExtract made sure that uniformity spanned across the whole website. And the new e-commerce system was redesigned to show it belonged.
Another piece to telling PSSI's story was education. Because of the number of services provided by the house of brands, clients just didn't know of the magnitude of valuable services offered. Solutions across the supply chain and across the sectors of the energy industry were communicated in a way that was not overwhelming.
In the end, the final product was a new website that was easier to edit, unified the brand, and showed all of the impressive offerings PSSI has to offer.
About BrandExtract
BrandExtract is a brand experience firm that guides growing companies and inspires belief in their brands. Through a team of strategists, creatives and technology specialists, BrandExtract helps clients differentiate themselves, deliver on their brand promise and outperform their competitors across multiple industries.
We were privileged to collaborate with PSSI on this project. To learn more about how we're inspiring belief through our work, check out some of the brands we've helped build. If you have any branding questions or might need help with a branding project, we'd love to chat.