Article
How to Use E-A-T to Build Your Brand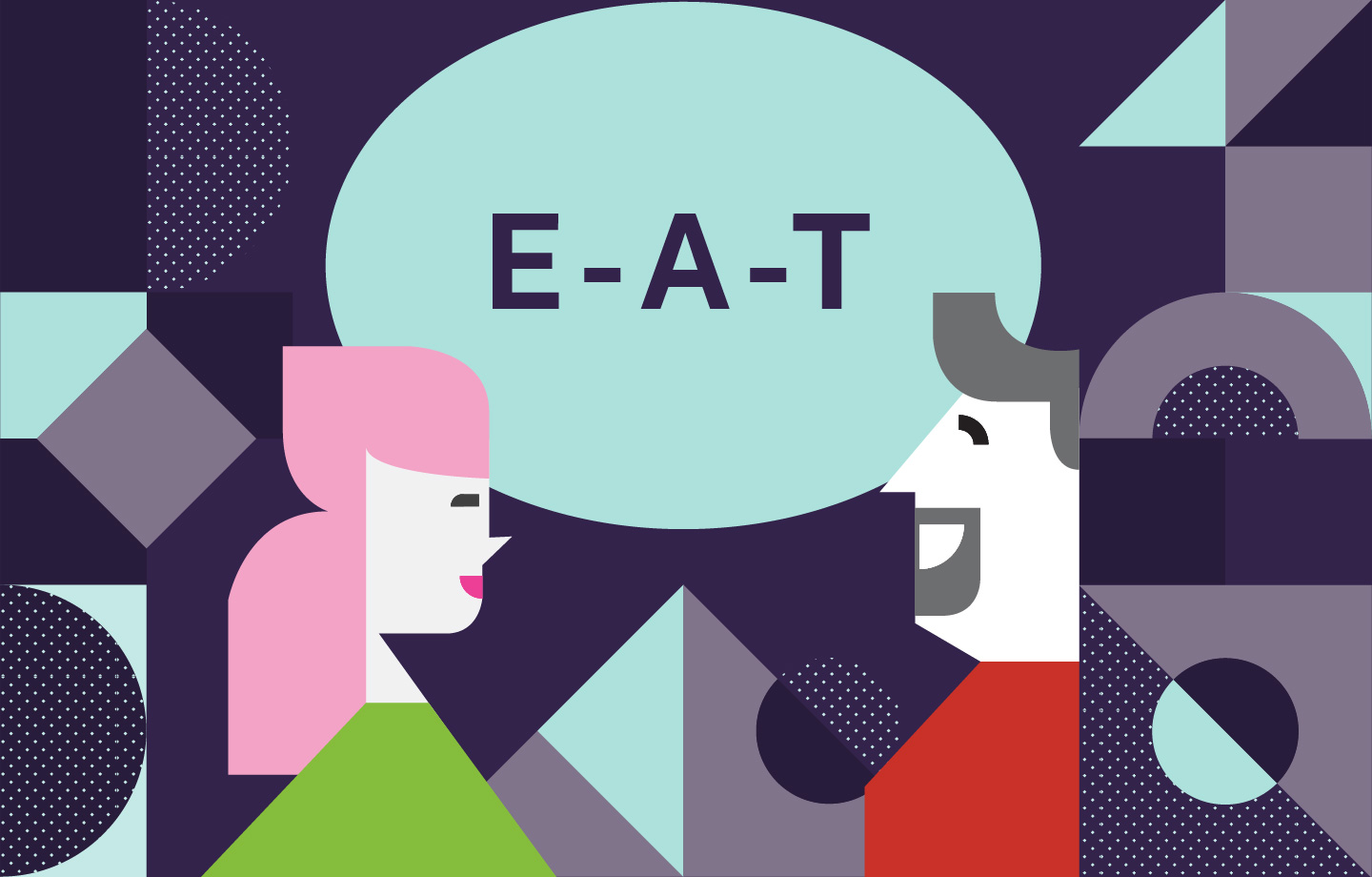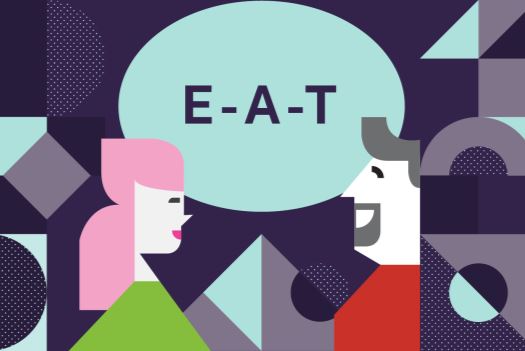 Your brand is more than just your color palettes and visual aesthetics – it's the personification of who you are and what you believe in. It's a gut feeling. It's your reputation. So how you operate and conduct yourself online (your website, social media, etc) determine your audience's perception.
We've talked previously about how SEO plays a critical role in your brand. But what you may not know is that SEO goes beyond just technical updates. Credibility and presentation of information both play key roles in your online rankings and brand perception.
That's where Expertise, Authoritativeness, and Trustworthiness (E-A-T) comes in. In this article, we'll break down what E-A-T is, why it matters to your brand and SEO, and how you can use it to build your brand online.

Want the TL;DR? Here are some key takeaways:
E-A-T stands for Expertise, Authoritativeness, and Trustworthiness. It's a set of key signals Google uses to help determine which content is the most trustworthy and beneficial to its audience.
E-A-T is not a ranking factor. Nor does it have a particular score you need to strive for. E-A-T is meant to act as a guide to help Google source key indicators of quality content.
E-A-T matters more than you think. While Google is cryptic about how big a role E-A-T plays in determining its rankings, E-A-T can be found throughout Google literature and documentation.
E-A-T is an opportunity for brands to showcase their expertise and while simultaneously building trust with your audience. When you optimize for E-A-T you not only help search engines but you provide better context for your audience to understand you and your brand.
E-A-T is all about providing transparency and clarity. As you create content, make sure you're substantiating your claims with authoritative sources, and don't be afraid to really showcase the expertise of your team through robust bios and about pages.
Optimizing for E-A-T is a long-term investment. Just like with anything else SEO, it's not a set it and leave. E-A-T takes time and adjustments to get right, all of which is very doable.
Let's dive in.
What is E-A-T?
Originally coined by Google, E-A-T refers to the quality of expertise (E), authoritativeness (A), and trustworthiness (T) of a website based on its domain, its content, and its creator. More than that though, E-A-T is a set of criteria used by Google to determine good and bad content.
Google trains its online evaluators to use E-A-T as criteria for judging websites during live testing. Evaluators then provide feedback on websites they test to Google based on the E-A-T criteria. That information is then used to benchmark and inform Google when it makes algorithm updates later on.
In short, E-A-T helps inform Google's algorithms of what constitutes good or bad content.
However, it's important to note that E-A-T is not a ranking factor. Despite some misconceptions, E-A-T is neither a direct ranking factor nor a particular score your website should strive for.
Danny Sullivan, Google Public Search Liaison, commented on this back in 2019.
Is E-A-T a ranking factor? Not if you mean there's some technical thing like with speed that we can measure directly.

We do use a variety of signals as a proxy to tell if content seems to match E-A-T as humans would assess it.

In that regard, yeah, it's a ranking factor.

— Danny Sullivan (@dannysullivan) October 11, 2019
Danny further added:
It's almost like we look for signals that align with expertise, authoritativeness and trustworthiness. We should give that an acronym like E-A-T and maybe suggest people aim for this. Oh wait, we did: https://t.co/1fs2oIS54L pic.twitter.com/xNL424dDdq

— Danny Sullivan (@dannysullivan) October 11, 2019
This might sound pretty cryptic, but don't let that take away from E-A-T's importance. E-A-T has actually been around since 2014, and has been included in numerous Google documentation regarding its SERP processes. In Google's Search Quality Guidelines, E-A-T is mentioned over 135 times alone.
Google has also made it a key talking point in its "What Webmasters Should Know About Google's Core Updates;" a document Google frequently releases with its core algorithm updates. In it, Google once again reiterates its stance that E-A-T is not a direct ranking factor, but rather a set of signals it uses to correlate its KPIs with:
"We have been occasionally asked if E-A-T is a ranking factor. Our automated systems use a mix of many different signals to rank great content. We've tried to make this mix align with what human beings would agree is great content as they would assess it according to E-A-T criteria. Given this, assessing your own content in terms of E-A-T criteria may help align it conceptually with the different signals that our automated systems use to rank content."
Why Does E-A-T Matter?
Now that you know what E-A-T is, let's dig a little bit more into why E-A-T is important to you, your website, and your brand.
E-A-T is more than criteria for finding signals for good and bad content, E-A-T is also becoming increasingly critical in how Google cracks down on misinformation.
With big tech companies and social media sites under scrutiny from the public and government, Google has made it a point to take more responsibility for the spread of misinformation, propaganda, and fake news.
In 2017, Google began funding The Trust Project, an "international consortium of news organizations" working to "affirm and amplify journalism's commitment to transparency, accuracy, inclusion, and fairness." Google also added that it would help develop key indicators and other measures to further crackdown on the spread of misinformation.
Then in 2019, Google presented its whitepaper "How Google Fights Disinformation," at the Munich Security Conference. In it, Google explained its initiatives to combat misinformation and included details regarding how its algorithms would highlight authoritative, high-quality information across its various channels.
This points to Google already being hard at work dissecting which content is beneficial for users and which is not. This is especially important for websites that impact users' health, financial stability, safety, and future happiness.
Websites that do this are categorized by Google as "Your Money or Your Life" (YMYL) websites. These include websites that deal with financial information, medicine or health, legal information, politics, and even e-commerce since they handle customer credit card information.
Websites that fall into these categories have already felt the real-world effects of E-A-T. In 2019, E-A-T expert and SEO professional Lily Ray conducted research into how websites were affected by E-A-T through Google's core algorithm updates from 2018 to 2019. She found that websites that focused on E-A-T-related signals saw significantly better performance than those that didn't. In fact, the losers who didn't saw sharp drops in their organic traffic.
Here are some of the findings:
Winning companies were 850% more likely to clearly list their awards and accolades than losing sites
Winning sites were 258% more likely to use real experts on their content than losing websites
Winning companies were 21% more likely than losing sites to have a company Wikipedia page
This shows that E-A-T clearly has an effect on websites (even if it may be an indirect one). Don't despair though. Lily Ray also points out that websites that put in an effort to implement changes to their websites and content saw recoveries and even increases.
For instance, she noted that following decreases in traffic from the core algorithm update in 2018, Men's Health worked to improve its E-A-T standing by adding more information regarding its experts, improving its citations and external links, and improving the overall quality of its content. When this was done, Men's Health saw a 33% increase in traffic.
So while E-A-T may not be the sole reason why your website sees a decrease in traffic, it can be a contributing factor. So why take a chance? Some websites may not be as affected by E-A-T as much as others, but that doesn't mean there isn't an opportunity to improve your content and by extension improve your brand.
How Can I Optimize for E-A-T?
Now that we've covered what E-A-T is and why it's important, let's talk about what we can do to better optimize for it.
Remember there is no explicit ranking factor for E-A-T, nor is there any formal score. E-A-T is a set of signals. That means the areas you're looking to optimize should be tied into those signals Google is looking for.
When approaching E-A-T from a branding perspective, your main goal should be to enhance the best qualities of your story. That means highlighting your leadership and experts, updating your content with current and authoritative information, and being transparent about what you're doing and how you do it.
Expertise
To optimize your expertise, think about how you're showcasing your company and team. Revisit your "About Us" page and don't be afraid to add information about some of the great work your team has done.
Have team members written books or spoken at important conferences? Do they participate on any additional boards? Do they hold any certifications? All of this can help showcase your company and your brand's expertise. That's why we do it on our own bio pages.
Awards are also a good way to showcase expertise. In Lily Ray's study from 2019, she found that websites with high traffic following Google's core algorithm update were 850% more likely to clearly list their awards and accolades than losing sites. So don't be afraid to highlight those wins.
You can apply this same thinking to your articles, blog, and other content. Add authors, editors, and expert reviewers to your articles. Similar to awards, Lily Ray found that winning websites were 16% more likely to offer information or bios about the authors in their content versus losing websites.
Perhaps more importantly you need to be able to substantiate your claims in your content. That means linking off to credible and authoritative sources. The better you are at backing up your claims the better you are at showcasing your expertise, and building your authoritativeness as well.
Authoritativeness
Just like your expertise, your authoritativeness depends on how well you substantiate your claims. However, your authoritativeness also relies on the links you associate with.
Conduct audits of the external links on your website. What kinds of links are you sending users to? What's their spam score like? What about their domain authority and page authority? You should always strive to find quality authoritative websites to link off to.
Similarly, you should find opportunities to build your own mentions and share your expertise on other high-quality websites. This is where having a strong outreach and link-building strategy are key.
Beyond links, using structured data like Schema Markup is another great way to build authority with Google. This helps Google understand who or what is on your page and what it is for. The easier you make Google's job to crawl and understand offerings, the better your chances are of building authority.
Finally, you can periodically prune and update your content to build authority. Information changes and evolves constantly. It's inevitable that our content will eventually become outdated in some aspects. So don't be afraid to go back and consolidate content by removing out-of-date or obsolete content, especially if it's performing poorly.
Trustworthiness
For Trustworthiness, honesty is the key to optimization. Don't try to overwhelm the user or deceive them with ads or muddied language. Be straightforward and honest in all you do.
To build trust, you need to be clear about who your brand is, its values, and its mission. Let your audience know what it is trying to do and how you can help. Again, this can be addressed by making sure your about page offers clarity on your brand's intentions. Don't use overly sales-y dialogue within your content, or CTAs designed to guilt-trip users into action.
Beyond clarity, you need to make sure you're providing the best possible user experience you can for your audience. Make sure your website is user-friendly and offers plenty of ways to navigate it. To learn more about how to better optimize your website for users, explore our full list of UX mistakes to avoid when creating your website.
But beyond a website that works, you also have to have reliable customer service. Be willing to address poor reviews and garbage comments your brand might face and do so with honesty and clarity. How you respond to negative feedback is just as important as how you respond positively.
Let's Recap
E-A-T isn't just a group of signals Google uses to help judge content. It's an opportunity for you and your brand to show off your expertise, build your authoritativeness and earn trust among your users. That means living up to your brand values.
When you focus on living up to your brand values and provide transparency to your users, you build not only goodwill with them, but reputation. But that reputation can only happen when you really delve into what defines your expertise, authoritativeness, and trustworthiness.