Digital Disconnection
ABS Group came to BrandExtract as a long-established leader suffering from a serious image problem. The company's website didn't come close to living up to the group's global expertise and reputation. BrandExtract reinvented the company's digital presence to align with the brand and showcase ABS Group's preeminent consultants, services and thought leadership. The new solution helped the company define itself, distinguish its offerings and drive a surge of leads. We built an advanced site that did its job well, so ABS Group experts could best do theirs.
Website

Location

Spring, TX

Industry

Services Offered

Strategy
Branding
Marketing
Digital
Our Strategy in Action
A Collaborative 1-2-3-4 Approach
This was a massive transformational digital project that would need many checkpoints to achieve leadership buy-in. Thus, we organized our efforts into four efficient phases: web strategy, information architecture, content strategy + design, and development. We collaborated closely with key ABS Group team members every step of the way, holding weekly content sessions to ensure each phase of the project continued to align with the business strategy.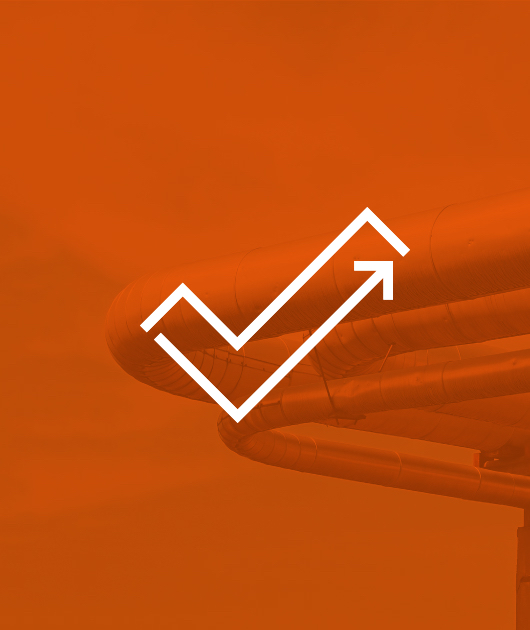 Building Value
From our strategy sessions with leadership, we knew we needed a complete website overhaul. In addition to elevating ABS Group's brand presence, our aim was to create an engaging digital experience that was appealing, easy to use, and would clearly demonstrate the company's value to its various audiences. An additional goal was to help the organization better integrate with its parent company, American Bureau of Shipping (ABS), a strong brand that would provide significant positive association.
Solve your operational challenges graphic designed for ABS Group by BrandExtract
Play video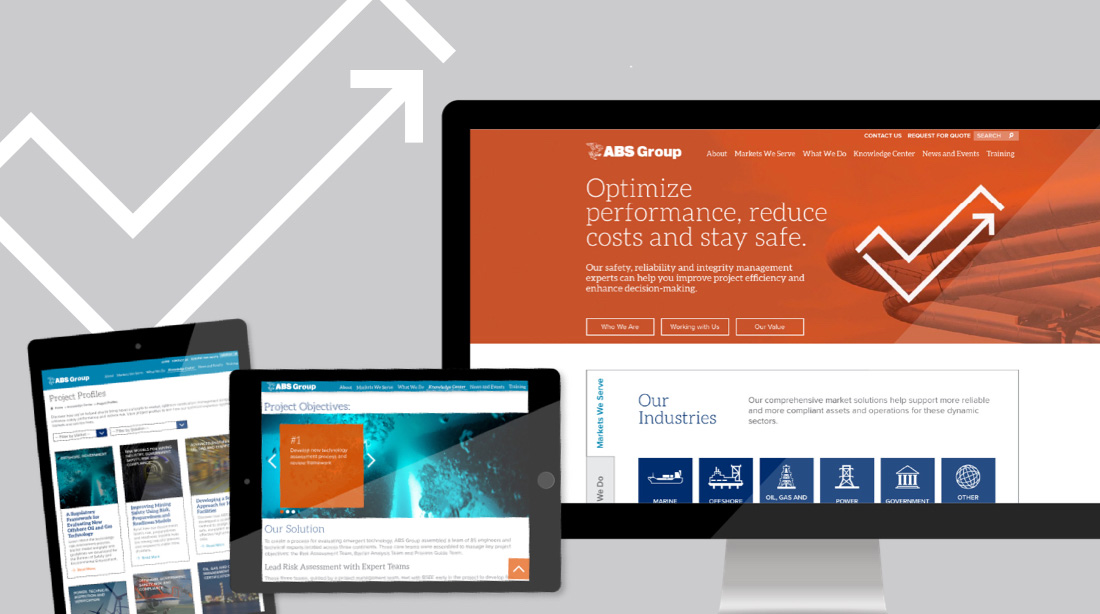 Future-Ready Tech
BrandExtract thought far into the future to create a content strategy, information architecture and technological platform that would work long term for ABS Group. There were massive volumes of thought leadership to express, but we couldn't stop there. ABS Group never ceases to create new solutions and expand the horizons of its target industries. The new site would need the ability to expand at the same rapid pace. We built it using BrandExtract's proprietary content management system, SAM, to set up ABS Group for unlimited content creation into the future, without the need for extensive IT support.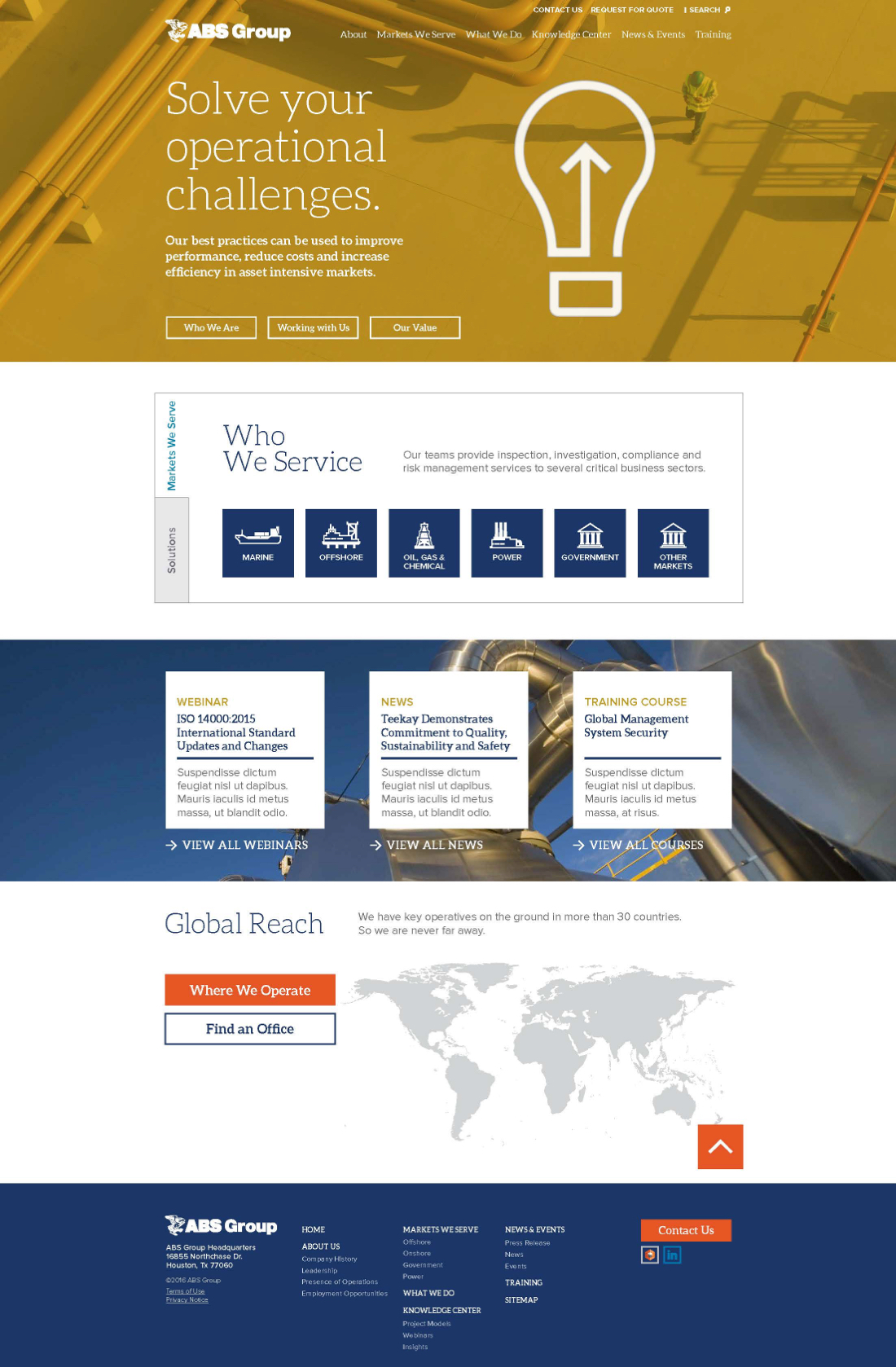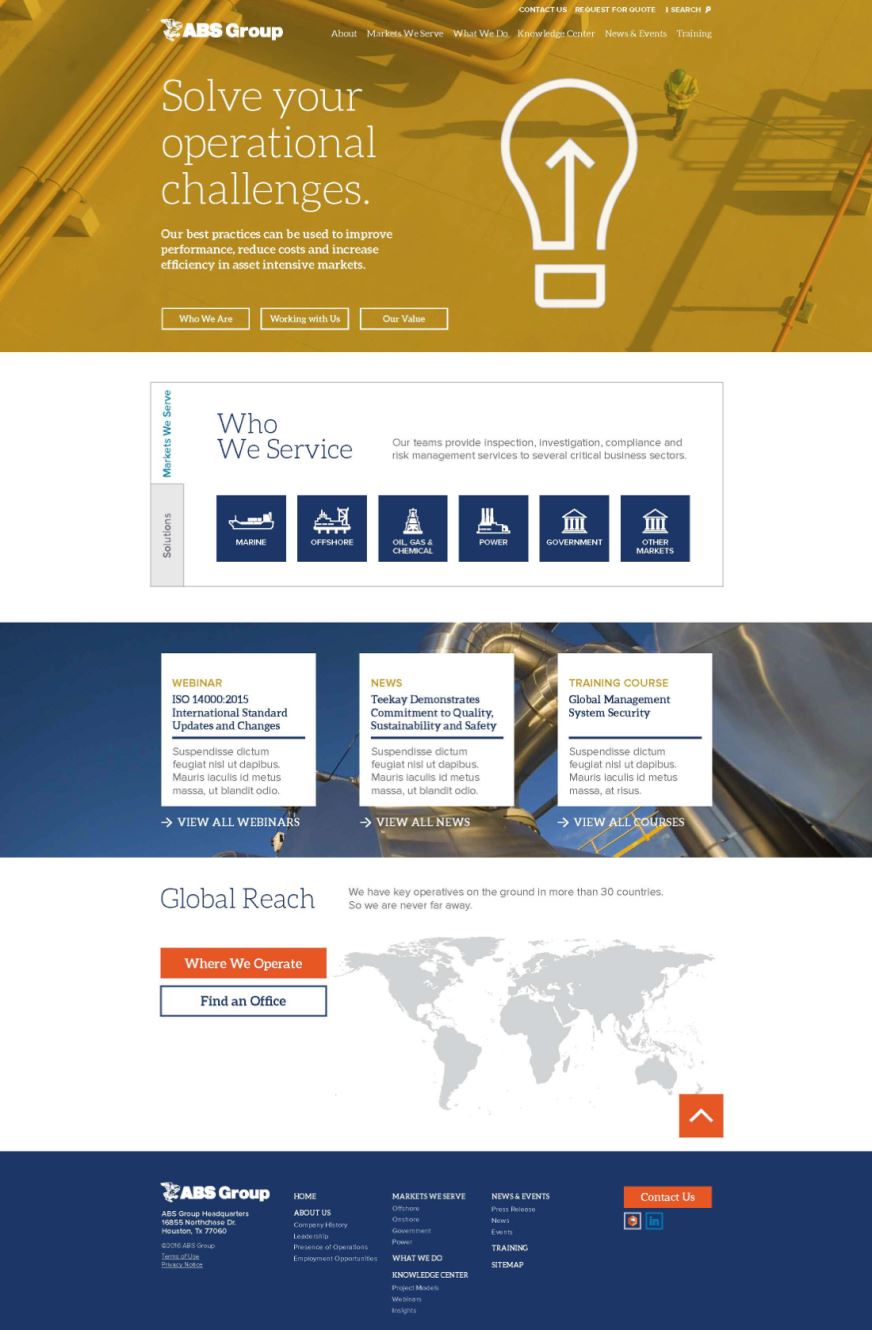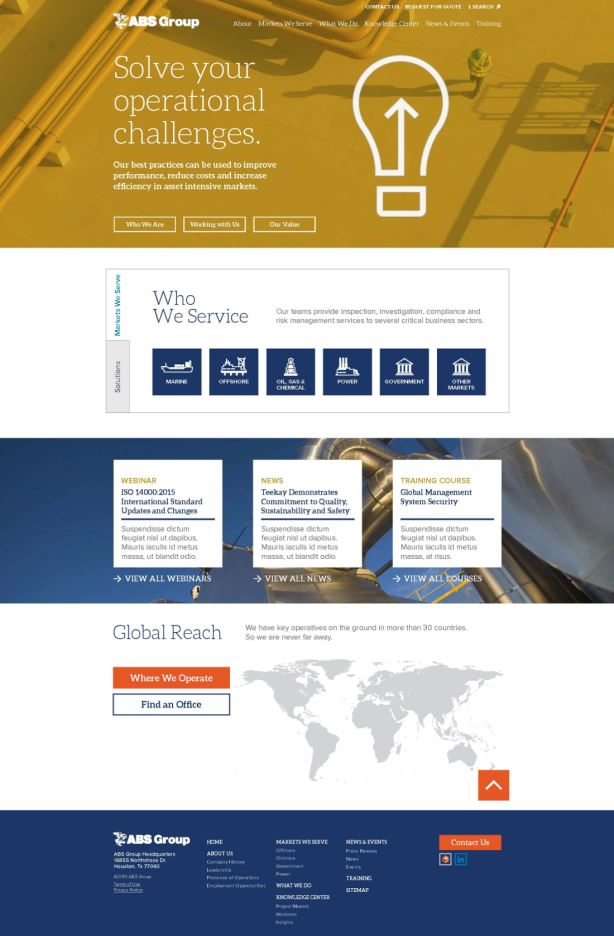 Thought Elevated
When ABS Group came to us, they hadn't quite cracked how to fit into the digital world. We guided the company to the forefront, where it belongs. BrandExtract built a web presence that would attract and edify target audiences, tout ABS Group's leadership position, and align with the company's business strategy. We also empowered the marketing team with a technological platform that could support unencumbered growth as ABS Group experts continued to develop new thinking to help their clients forge ahead.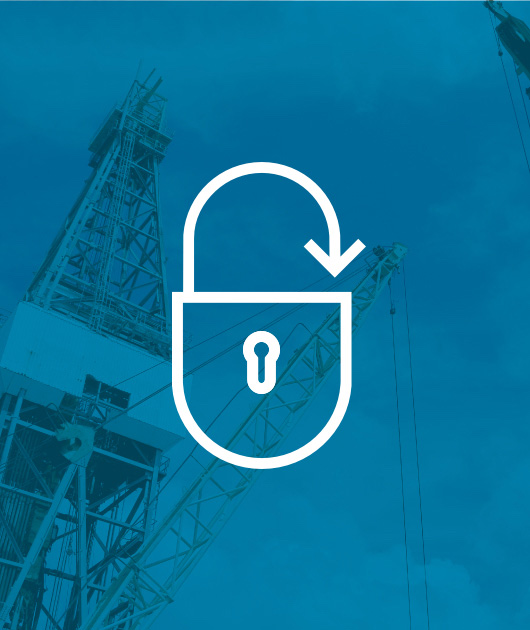 Results and Outcomes
3x
increase in leads in year one following site launch
153%
increase in session duration on the site
79%
increase in organic traffic to the website
Awards
Best B2B Website - AMA Crystal Awards

Best Website ($50,000+) - BMA Lantern Awards
Best Website (Other category) - WebAwards

Professional Services Website - W³Silver Awards