Top of Mind
Chemstations was already a leading global supplier of chemical process simulation software, but its brand image wasn't conveying its market position or effectively capturing "share of mind." The company worried that low name brand visibility over a larger competitor was impacting its ability to attract new leads and increase market share.
In 2008, BrandExtract created a new, approachable brand image for Chemstations using relatable messaging and real employee profiles to facilitate meaningful customer engagement. After we helped them stand out in a saturated market, Chemstations experienced a significant increase in web traffic and saw double the amount of qualified sales leads.
Website

Location

Houston, TX

Industry

Chemical Engineering Software

Services Offered

Strategy
Branding
Digital
Making a Splash
Although its product, CHEMCAD, is well known within the industry, the company's target audience—chemical engineers—wasn't always making the connection to Chemstations. The company was positioned to grow but needed to clearly differentiate itself from the competition, strategically communicate its message to the target audience both regionally and internationally, and convey the true value of the company and its product.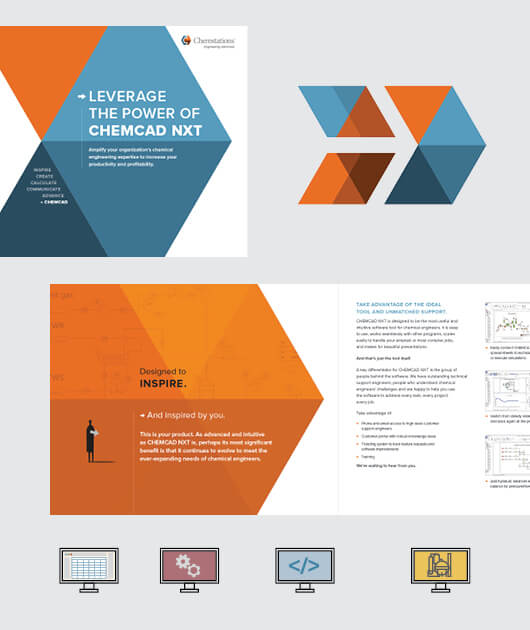 Engineering Advanced
To make Chemstations more visible as a leader in the marketplace, BrandExtract created a new identity and messaging that clearly communicates the company's unique character, advanced technology, and global presence. BrandExtract developed a new brand position for Chemstations, "Engineering Advanced," which promises to deliver faster, better-integrated tools that complement industry intelligence, allowing engineers to do brilliant work and advance the profession. Nearly a decade and a half later, this positioning still stands and continues to resonate with audiences.

Here to Help
Chemstations prided itself on being more nimble than its competitors when it came to responding to customer questions and feedback. Over the last 14+ years, BrandExtract has created additional tools and mechanisms to support this mission, including an automatically-triggered Customer Care Path that guides customers and assists sales staff. We also consulted with Chemstations to create "quick tip" YouTube videos on frequently asked software questions and integrated these demos into the website.
Hitting the Mark
BrandExtract then designed an advertising campaign to visually communicate the company's personality and ingenuity. The conversational tone of the marketing messages, brochures, ads and website content retained technical information and related well to engineers without losing the branding message. The campaign featured unique illustrations that personify the common struggles and challenges of an engineer. The series positioned Chemstations as creative problem solvers and "real" engineers.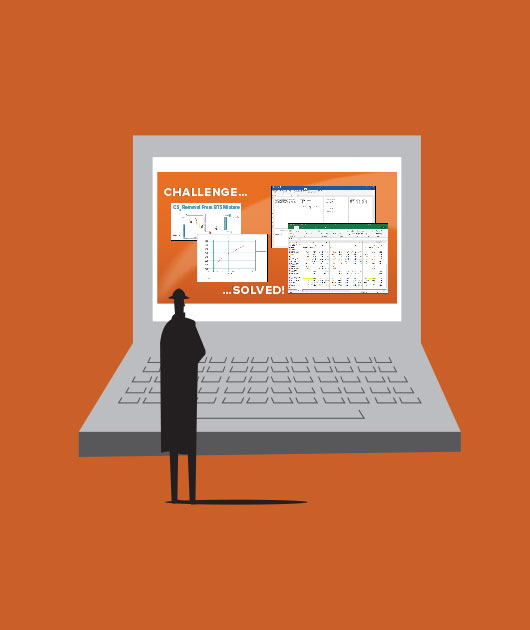 A New Era
Equipped with a revitalized brand message, Chemstations was in a position to reach new heights. As a result of the rebrand process, Chemstations experienced a surge in interest and activity on the company website. In the four months post-launch, the number of users visiting the downloads section of the new site increased 60 percent—a clear indication that users are taking a higher interest in downloading CHEMCAD. As a partner of BrandExtract for nealy 15 years, Chemstations now has a new level of brand visibility, and continues to capture more of the market to lead the way in chemical simulation solutions.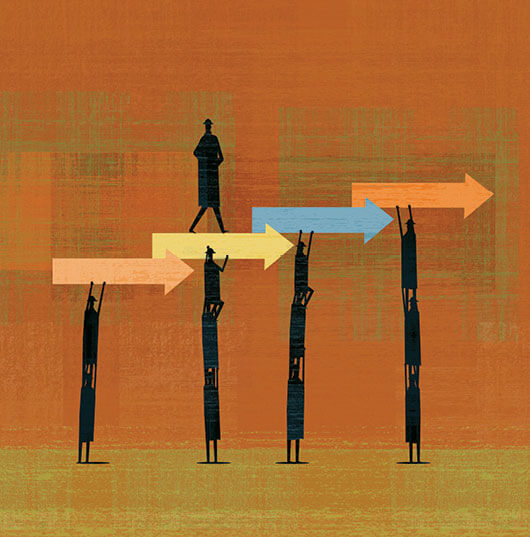 Results and Outcomes
Doubled
the number of qualified leads
22%
increase in prospective clients
2,172%
conversion rate for LinkedIn campaign
Awards
Best B2B Website - AMA Crystal Awards

Best Website ($50,000+) - BMA Lantern Awards
Best Website (Other category) - WebAwards

Professional Services Website - W³Silver Awards