A Step Ahead
For years, Milestone Energy Solutions employed innovative methods of sustainable energy waste containment. Their proprietary slurry injection process captures waste and carbon more efficiently than traditional methods of energy waste management, such as landfarming and reserve pits. To communicate this distinction, Milestone needed a way to show that it wasn't an average waste management company. That's when ESG Reporting Partners stepped in.
ESGRP recognized that Milestone's strengths lay in its unique offering: helping companies reduce their carbon footprint through superior carbon sequestration. To build up the legitimacy of that promise, we helped them launch their first-ever ESG report, using in-depth storytelling and a refined brand strategy. Milestone emerged with a state-of-the-art report and a newfound purpose, positioning its brand as an invaluable partner in climate response.
Website

Location

Spring, TX

Services Offered

Marketing
Digital
Strategy
Branding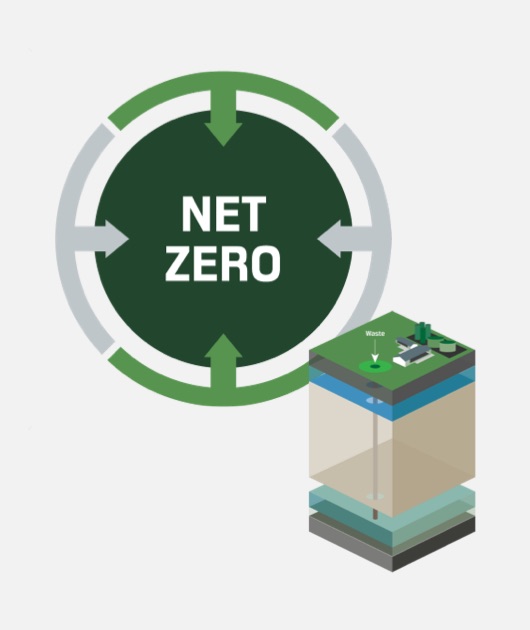 Powerful Potential
To reflect a strong, driving purpose in Milestone's inaugural ESG report, we worked closely with executives to assess how to incorporate it into the company's overall brand strategy. It was crucial to highlight that Milestone's brand had potential beyond an energy waste manager: the company was a partner in sustainability that could dramatically improve the practices of its clients. All Milestone needed was a powerful sustainability report to reflect this position. Thus, the theme of the report, "Cleaning Up Energy," was born.
Visualizing Innovation
Since this was Milestone's first time publishing an ESG report, we quickly connected them to our partner members at ESG Lynk, a sustainability reporting firm, to collect the necessary data and strategize reporting indices. Once we set the groundwork, our team got to work designing the report's layout and visual strategy, as well as building the wireframes and information architecture of the digital report using Artisan, ESGRP's reporting platform. This publishing platform allows them to build the report at 5X faster than traditional methods, instantly make ongoing updates and is the only platform of its kind liscensed by SASB. Throughout the entire process, we collaborated with Milestone and ESG Lynk to ensure the brand and the report were consistent with the company's new position as a sustainability partner for the energy industry.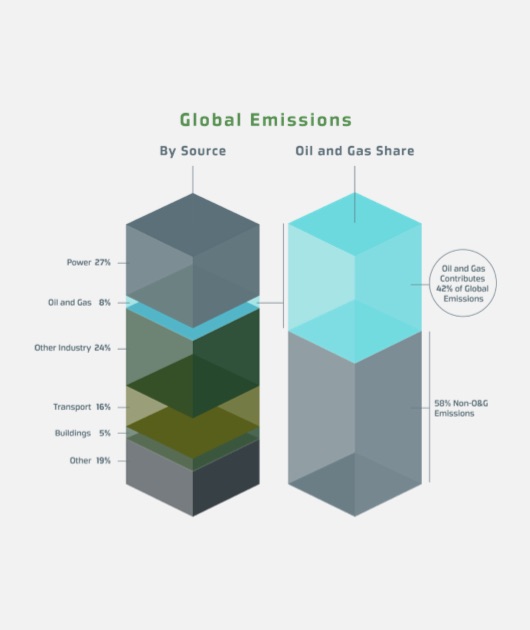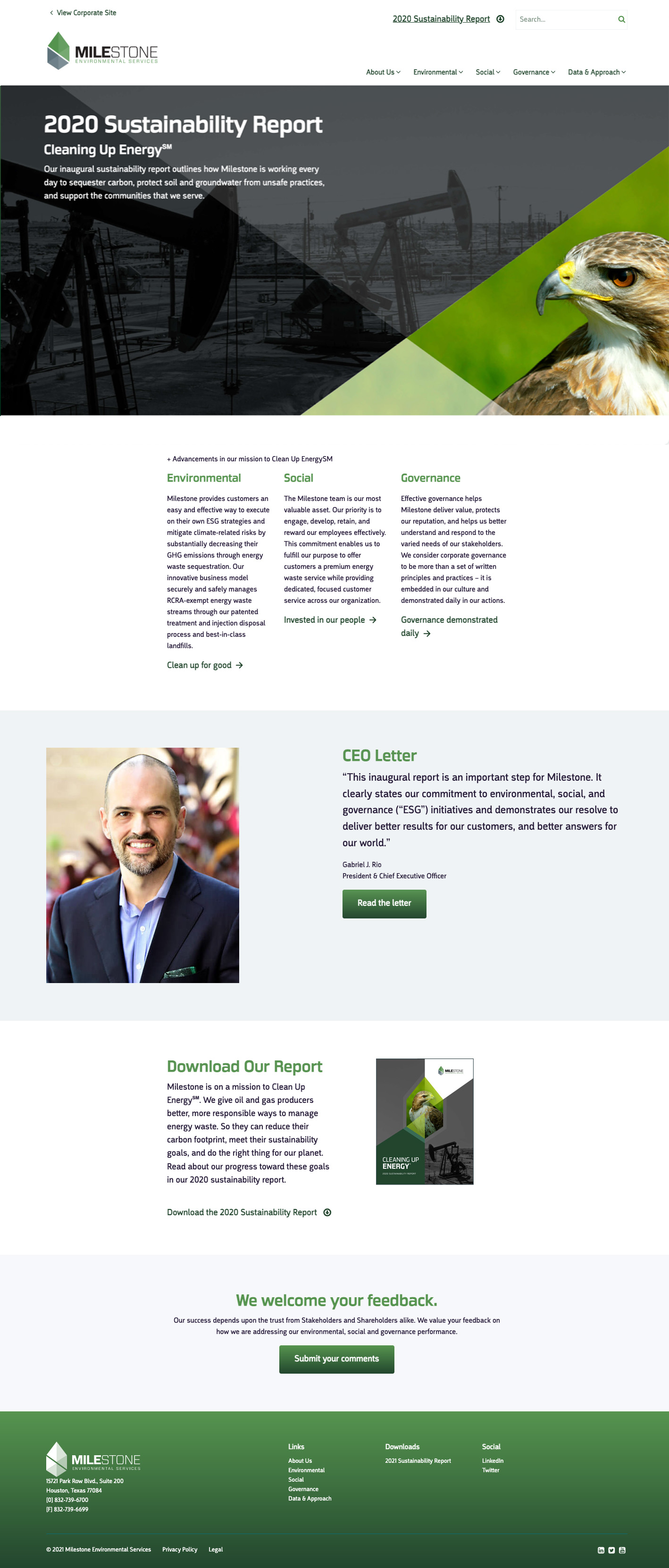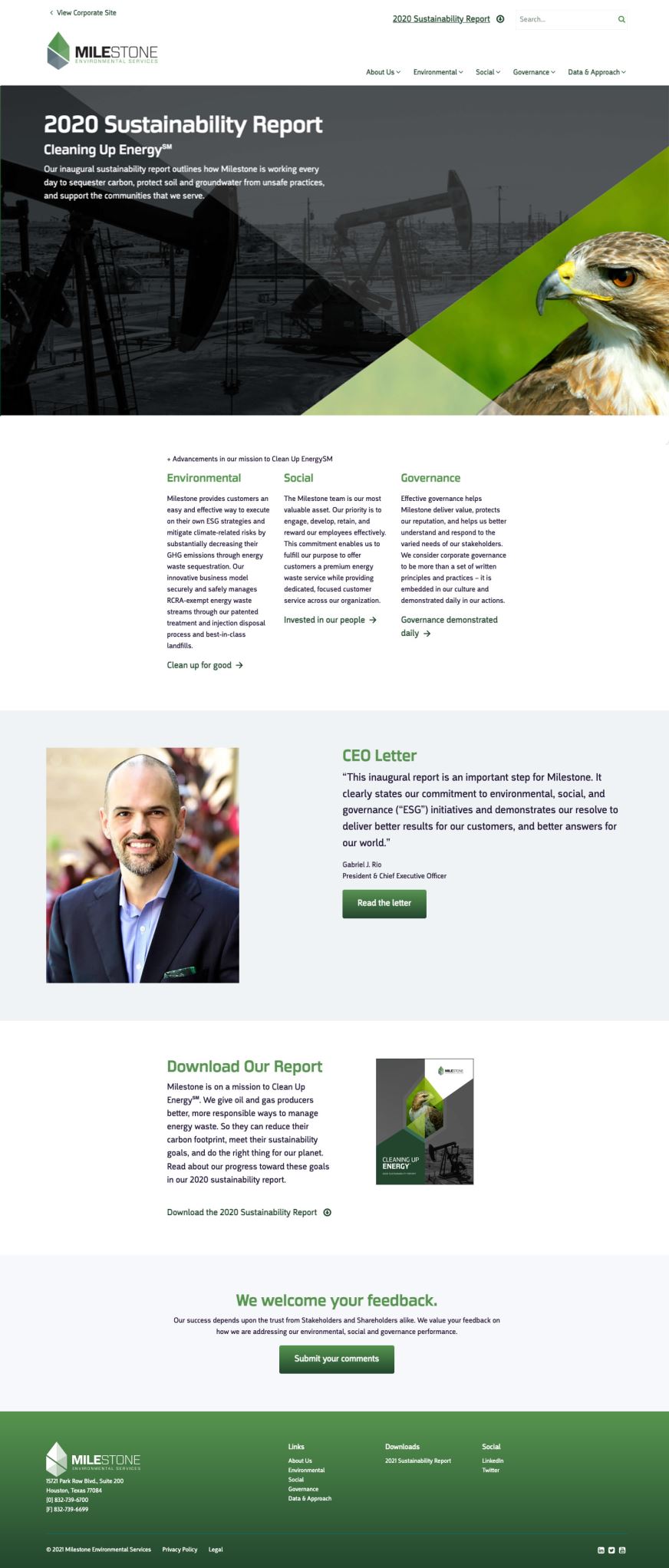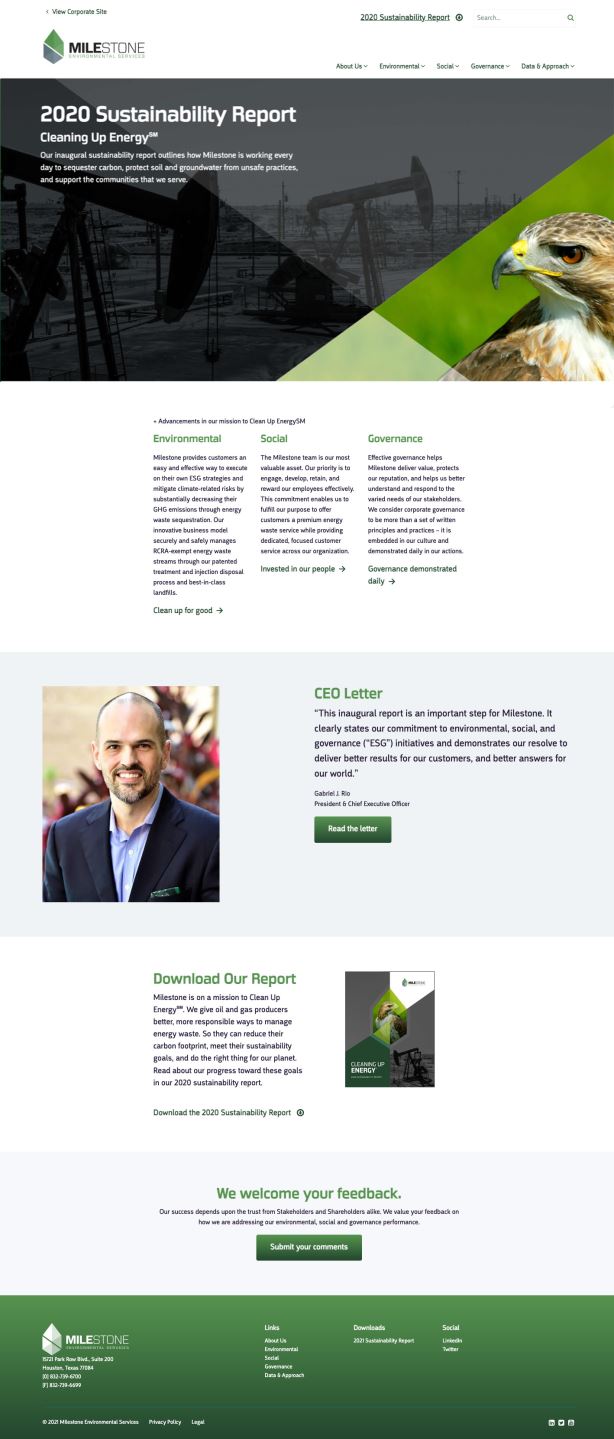 An Emerging Leader
The completed ESG report finally told the world about Milestone's true value: a trusted partner in carbon management and sustainability risk management. Featuring a comprehensive website (build in Artisan) and white paper with in-depth breakdowns of the company's findings in environmental, social and governance data, Milestone's inaugural report reflected a company ready to take the lead in changing an industry. It set the brand up to seek new opportunities in sustainable waste management and form long-term partnerships with clients to develop more responsible practices.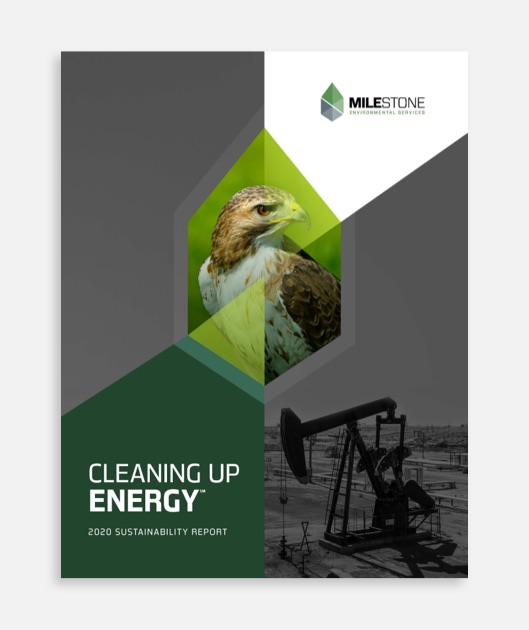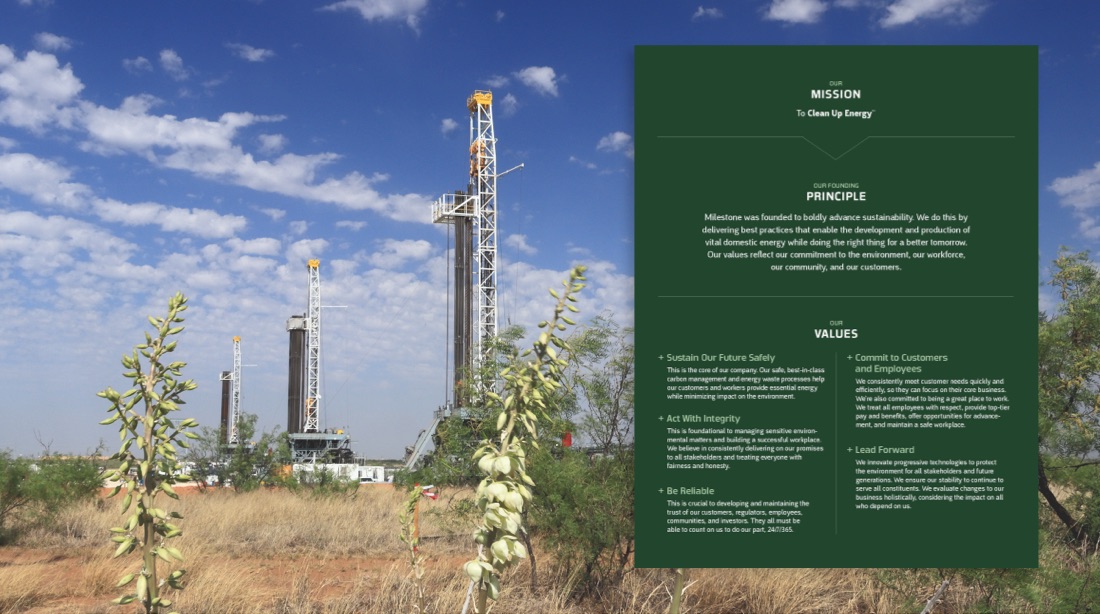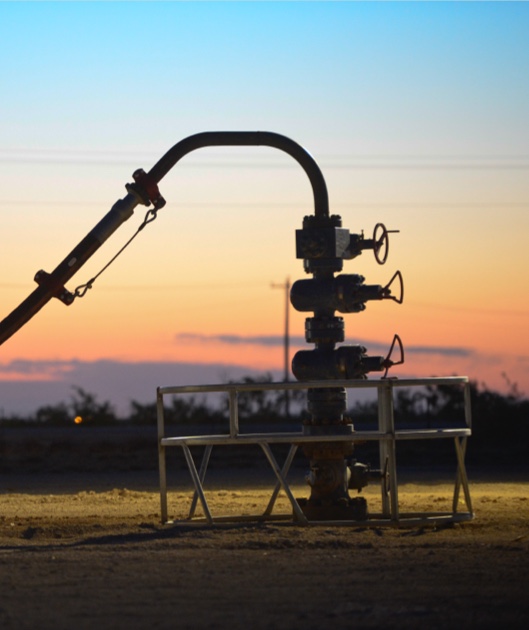 Raising the Bar
Changing the position of a brand doesn't happen overnight, but ESG Reporting Partners collaborated with Milestone to take huge steps toward a bold new promise. Equipped with a rigorous ESG report, Milestone now had a greater ability to market themselves as a leader in sustainability. The report's tangible results elevated their credibility, and gave them access to more capital for sustainability investment.
Milestone and ESG Reporting Partners have built a fruitful relationship over the years, and their ESG report was yet another successful result of focused, collaborative brand strategy. Now, they have the tools they need to take the lead in cleaning up energy and maintain a constant vigil with their reporting.
We showed that Milestone is removing hundreds of thousands of metric tons of carbon from the atmosphere per year by permanently sequestering hydrocarbon-rich waste streams produced by the oil and gas industry. These findings were eye opening to our customers and helped some operators make the wise decision to move away from risky onsite methods of energy waste disposal.