Millar
---
Discover how a modern rebrand generated global product sales
°
---
Long at the forefront of cardiac catheter-based pressure sensor technology, Millar came to us seeking some much-needed momentum. The Millar brand had remained largely unchanged since engineer Huntly Millar founded the company in 1969, and the company now struggled to connect with their audience and potential business partners.
We created a new brand to recapture their pioneering spirit and showcase the true promise of using Millar devices: insight, innovation and collaboration.
What We Did
Modernize culture and brand
Strategically reposition company
Grow sales
How We Did It
Leverage company history
Establish relevant brand voice
Refine customer messaging and framework
The Challenge
Internally, Millar was at a crossroads. With Sales wanting to move the brand forward and Management hesitant to make a change, Millar essentially had two different viewpoints on the brand that weren't keeping pace with each other.
With a historically research-focused brand, Millar wanted to gain a stronger foothold in the clinical market. Sales had stalled, however, and there was a growing market perception that Millar's competitors were more innovative. For Millar's audience of research- and clinical-focused customers, innovation is everything.
Newer, smaller companies began touting their products as easier to use, less expensive and more innovative. In the eyes of customers, Millar's decades-old brand was just that: dated.
The company struggled to gain global appeal
Millar had pursued the strategic acquisition of an international telemetry company whose products complemented their own existing catalog. With the merger in progress, it was important to prove to the global company that Millar's brand had not lost its innovative edge.

The Solution
Before even thinking about revamping the brand's longstanding legacy, leadership needed the justification to take the first step. BrandExtract partnered with Millar to help leadership understand the value of reinvigorating their brand. We launched an in-depth brand assessment to research market positioning and measure stakeholder perceptions. From there, we determined the best course of action and built a comprehensive re-branding strategy that would move the company forward.
Immersed in this complex world of sensors and systems, we found a critical thing missing from the equation: the human element. Researchers and cardiologists around the world rely on Millar devices to make groundbreaking scientific discoveries and perform life-saving cardiovascular diagnosis. They're making the improbable possible — the heart of the Millar brand that ultimately became the company's new tagline and brand platform.
Build a human brand
Millar's customers are doing things that have never been done before, from groundbreaking cardiovascular studies to revolutionary catheter-based procedures. We discovered opportunities to collaborate with clients and leverage these innovative and imaginative product applications to reinforce the new brand.
The Impact
Millar's commitment to the rebrand signaled to their prospective global partners that they were serious about moving the company forward.
Millar expected the rebrand to generate a "wow factor" among customers and business partners — what they didn't expect was the overwhelming support from their own workforce. The new brand generated belief that re-energized and aligned the internal team.
Once Millar realized the impact of internal support to strengthen the brand, it opened funding for increased marketing activities and adding sales staff. Millar is projecting a 30% year-over-year growth rate.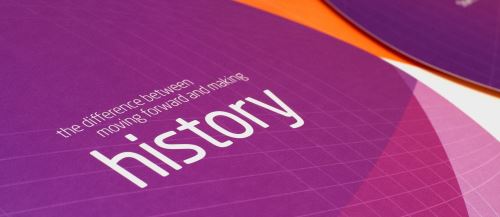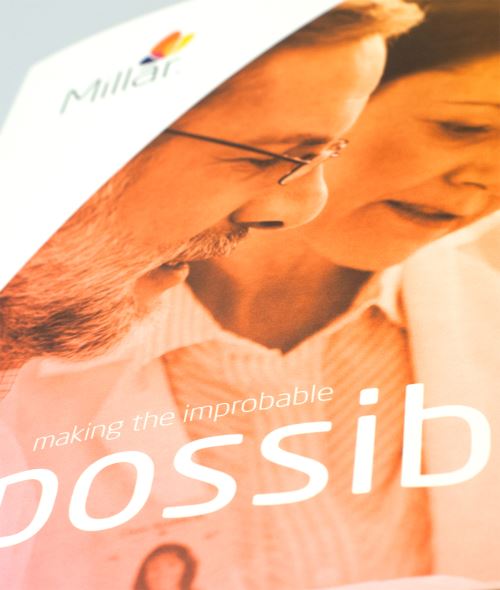 "Seeing employees excited about the new brand was really impressive. We never would have expected that kind of pride and loyalty."

— Tim Daugherty
Director of Sales & Marketing