Under Pressure
Archrock, Inc. had just established itself when an economic downturn hit the natural gas industry, preventing them from fully fleshing out their brand. When the clouds parted, they found themselves in need of a more comprehensive identity to capture the market and grow business. Enter BrandExtract.
Our team worked intimately with Archrock leadership to capture the story of their brand and communicate it to prospective employees and customers alike. They walked away with a refocused value proposition that allowed them to lead their industry and build long-term growth.
Website

Location

Houston, TX

Industry

Services Offered

Strategy
Branding
Video
Brand Launch
Digital
Advertising
Taking the Pulse
Archrock had already been providing exceptional service in gas compression and infrastructure for years, but their brand consisted of a name and a logo—and not much else. Consequently, it was proving difficult to expand the business and retain team members without a clearer idea of what Archrock stood for.
We got to work interviewing Archrock customers and researching the market to figure out what made the company stand out. One common throughline in the discovery process: the need for reliable service that keeps customers up and running as much as possible. In other words, people valued their uptime above all else.
Play video
People, Power, Partnership
Now that Archrock had a clear brand mission, it was time to communicate it to the internal team. Our team developed bold emblems— reminiscent of scout badges — that encapsulated Archrock values and communicated their importance to the overall mission of the company. These were featured in a comprehensive brand launch document that introduced team members to the new brand and prepared them for success.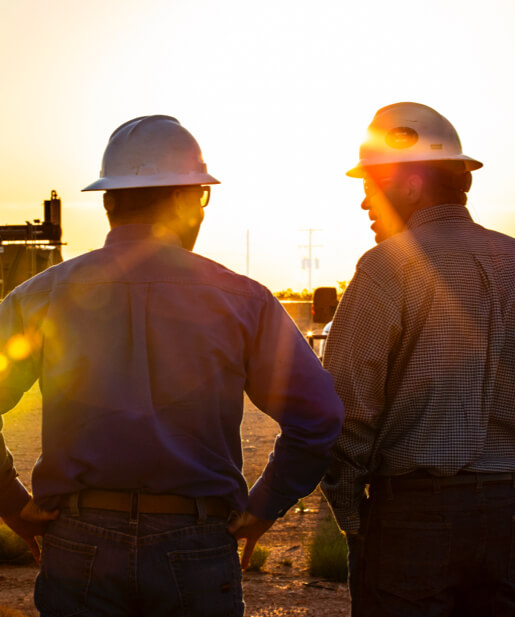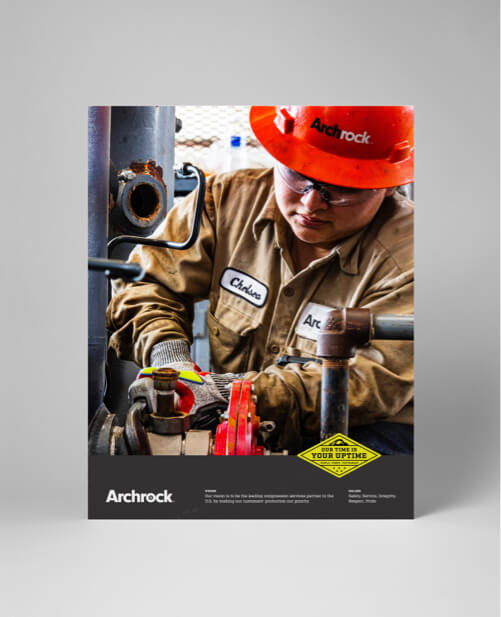 A video developed that shows the Brand Launch Guide
Play video

Our Time is Your Uptime
Using the newly-refined focus on customer value, we worked with Archrock to focus their brand messaging and imagery on reliable relationships and responsive service. With the new slogan "Our Time is Your Uptime," Archrock now stood for efficient and continuous support. Their new people-focused imagery displayed a hardworking team ready to help keep businesses up and running, no matter what.
Working with BrandExtract significantly advanced our branding strategy. They set clear communications goals that helped create both our internal and external brand launch. Their team helped us reinforce our industry leadership, better target our unique messaging to our customers and put us on track to own our new brand position.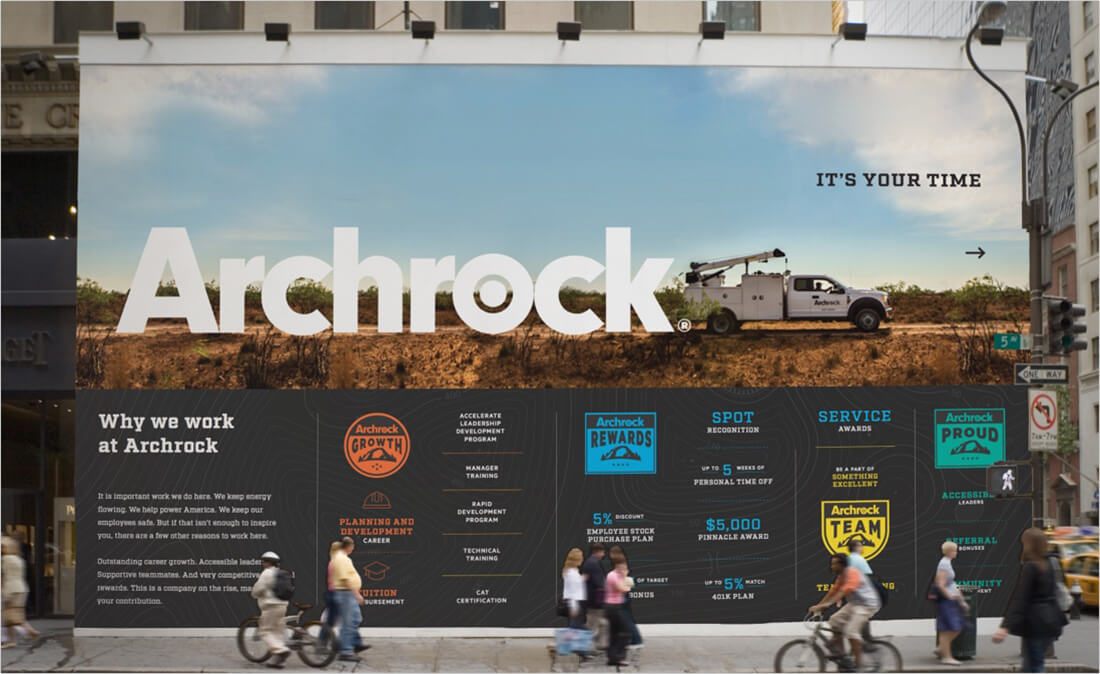 A Full Tank
Equipped with a fully-developed brand with a clear purpose and values, Archrock was ready to take the market by storm. They've gone on to expand across the country and grow their team with talented people who believe in Archrock's mission. Our partnership has been a fantastic experience that extended a basic brand into a symbol for reliable support in the natural gas compression industry.
Results and Outcomes
64%
customer unaided awareness
98%
customer aided awareness
300
daily website pageviews
5000
job search pageviews
584%
social media total audience growth (first 9 months)