Shifting Seas
For decades, Transocean had been the clear leader in offshore drilling. It had the most impressive rig fleet, the most advanced drilling technologies, and a long list of record-setting achievements. But things were changing. Spending was shifting from offshore to land. Rigs were being seen as commodities. The stock price was down, as was the spirit of its workforce. BrandExtract helped Transocean sort through it all and emerge with a reenergized brand.
Website

Location

Houston, TX

Industry

Services Offered

Strategy
Branding
Digital
Our Strategy in Action
Teaming for Transformation
To help Transocean transform, we became integral to the company. We set up office space at the company headquarters, which allowed us to collaborate daily with key decision makers. We worked intently with leadership from all facets of the company, including executive leadership, human resources, investor relations, operations, safety, marketing and more. This close collaboration allowed us to get the heart of what Transocean delivers, what it stands for, and why it matters.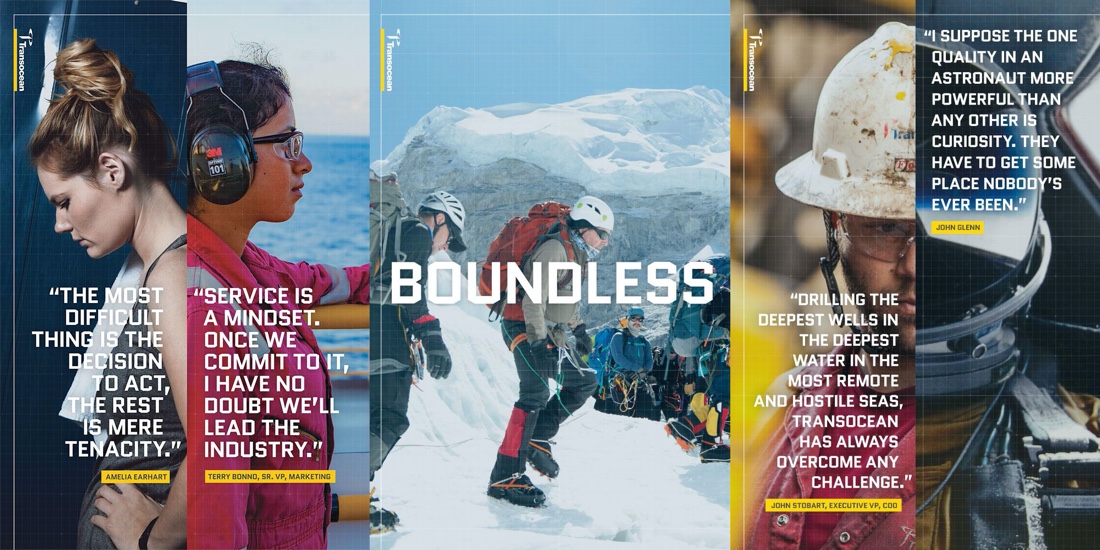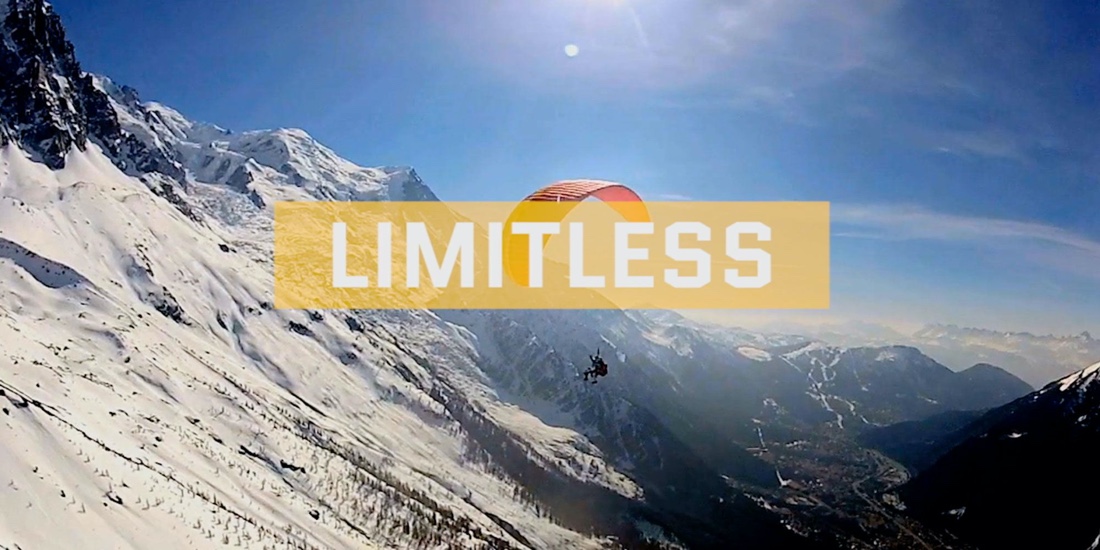 Setting a New Course
When we began working with Transocean, the company was already taking positive steps. It had hired a new CEO to steer the company into the future. First step, Transocean would need to shed old perceptions and embrace its new reality. We knew that this wasn't about creating a new image to cover up the old. It was about expressing the true Transocean that now existed. This was the only way to create a brand that would revitalize employees, restore the confidence of customers and shareholders, and renew belief in the company.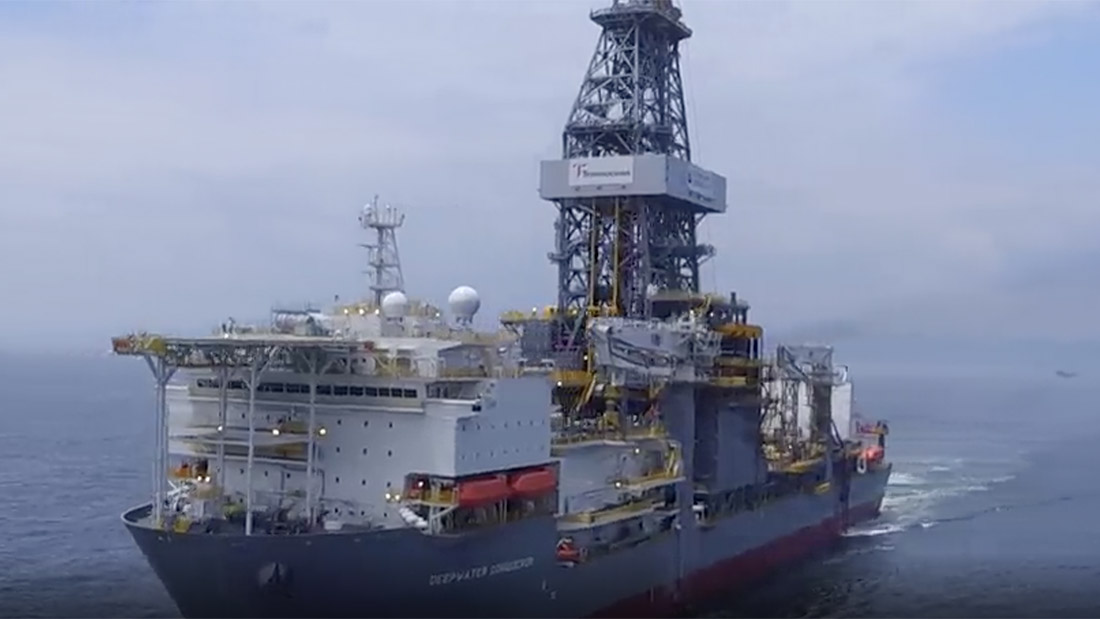 Play video
Innovate to Evolve
As we delved into discovery and analysis, we saw that current perceptions about Transocean were far from accurate. Because attention and investments had shifted from offshore to the unconventional shale plays on land, the marketplace, and even employees, felt that Transocean was stuck in the past. But the truth was that while the overall offshore industry had stagnated, Transocean was forging ahead. Energized by new regulations around safety and technology, the company was innovating at the highest level in its history. But the word wasn't getting out. We partnered with Transocean leadership to change that.
From helping integrate the brand with the vision of a new CEO to aligning their team across the globe, we worked in concert with the Transocean team to launch a new era in offshore drilling, technology, and innovation.
Video contains examples of visual design elements of the Transocean brand.
Play video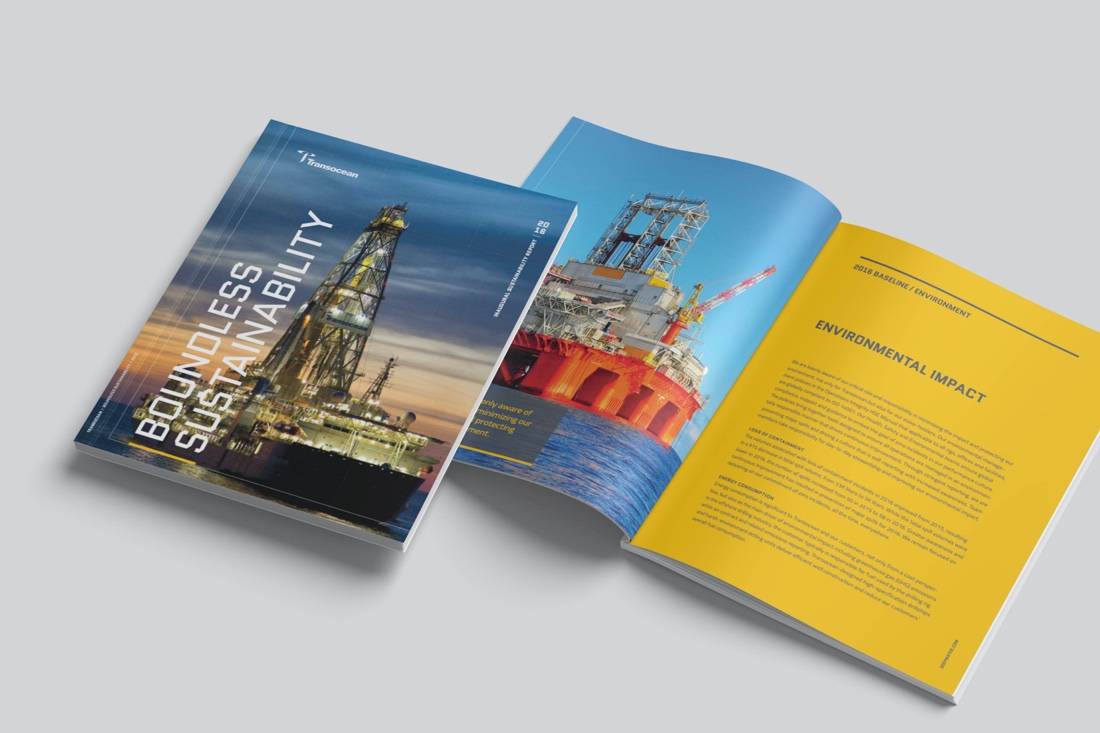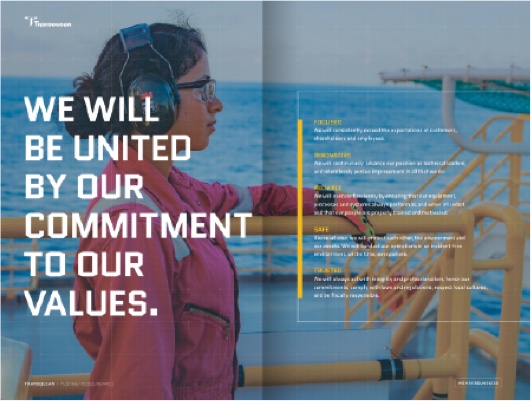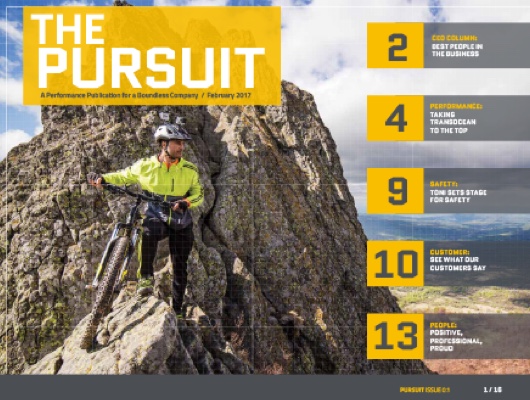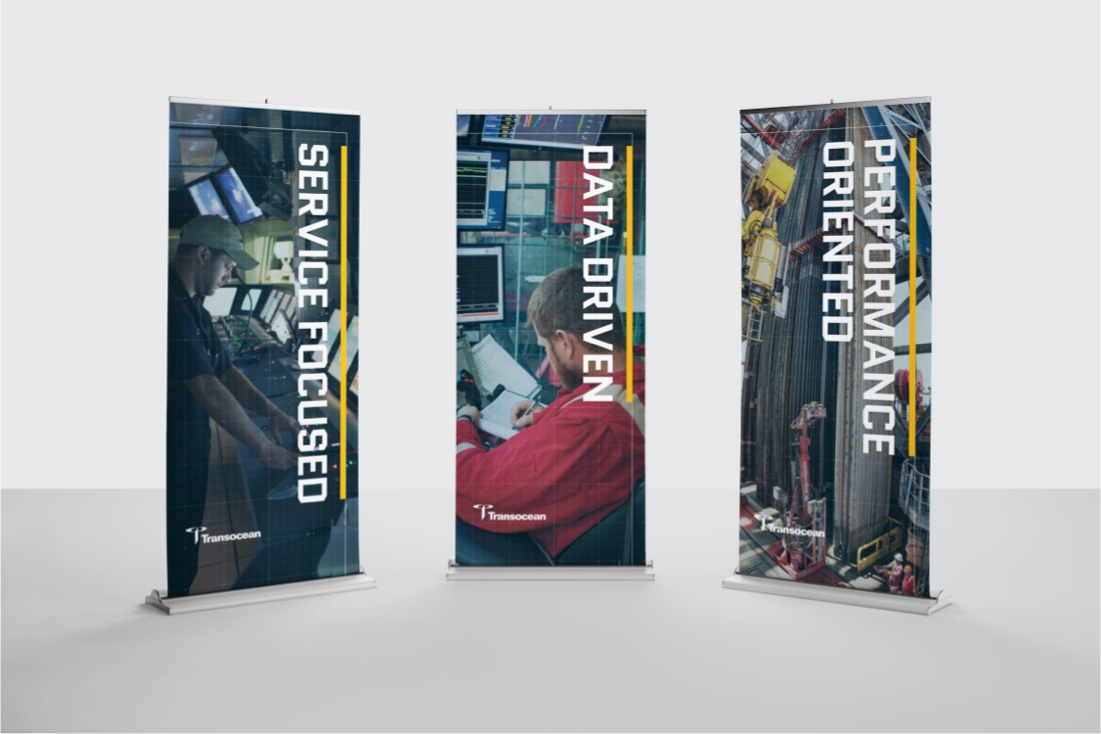 Becoming Boundless
BrandExtract developed a new strategy, new mission, vision and values, and a new brand that would tell employees, customers and the entire industry about Transocean's true character and capabilities. The Boundless brand was born. We first introduced the brand internally in a series of launch events in which the CEO visited Transocean's 5,400 employees around the globe. And we supported the launch with materials ranging from executive presentations to a new corporate website. BrandExtract also helped Transocean publish its first ESG report, years ahead of the ESG trend we see today.
Results and Outcomes
64%
rise in stock price one year after launch
6,700
employees on four continents energized and inspired by the new brand
Launched one of the industry's
first ESG reports
Awards
Best Energy Website - WebAwards
Website Award of Excellence - ANA Lantern Awards
Regional Winner: Website - Print Magazine
Energy Website - W³ Silver Awards
B2B Website - AMA Crystal Awards Finalist