Ready to Rock
WillScot was about to dive into several transformative initiatives. To ensure success, the company needed an airtight brand strategy. Enter BrandExtract. We started by conducting a range of research to review the efficacy of WillScot's existing brand. Armed with that knowledge, we fine-tuned the strategy and elevated the brand in every way. WillScot has emerged with a stronger identity, greater brand recognition and a consistent experience across all touchpoints.
Website

Location

HQ in Phoenix, AZ, with vast North American network

Industry

Services Offered

Branding
Marketing
Digital
Building Powerful Differentiation
Creating a value proposition that could elevate WillScot above an overly crowded field of competitors was a daunting challenge. Hear the story of how the "Ready to Work" messaging platform came to be.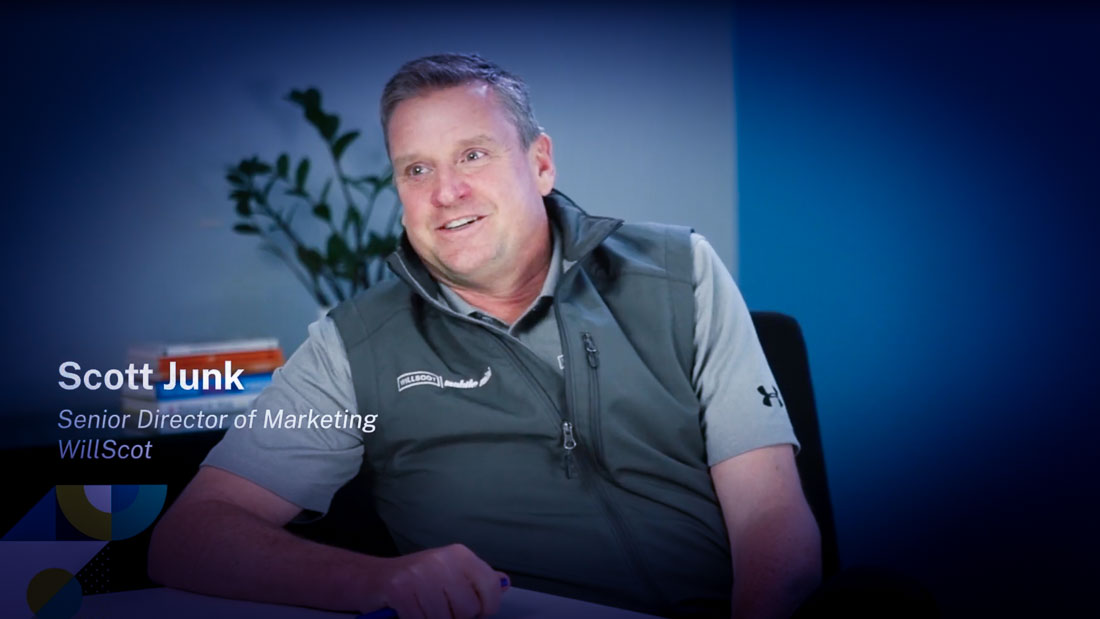 Play video
Ready to Work
One of the most potent elements of the new WillScot brand is its promise, Ready to Work. These three simple words encapsulate the true value of WillScot for all audiences – customers, employees and shareholders. It actively touts the company's industry-leading assets, expertise, availability, responsiveness and the immediacy of its turnkey approach.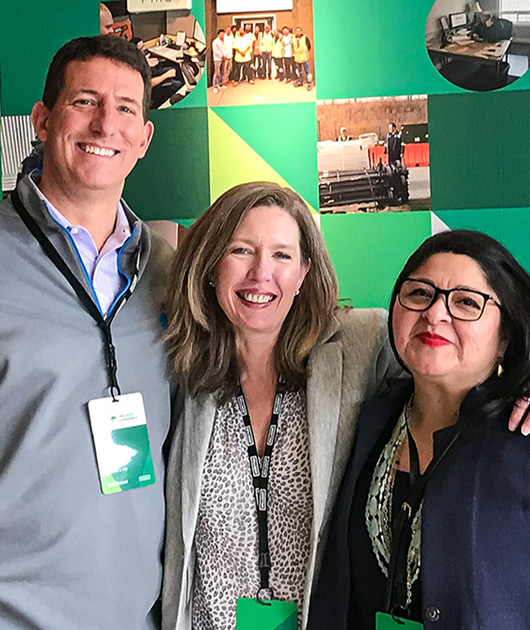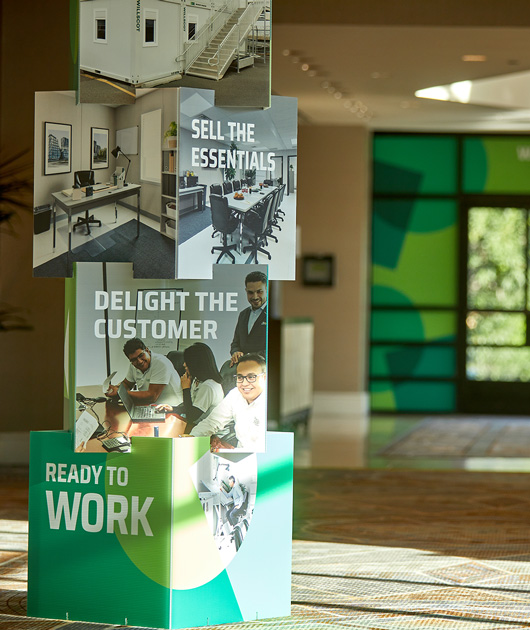 Ready to Grow
WillScot hired BrandExtract to take its brand to the next level and fuel its growth potential. We rose to the challenge and helped our client succeed. Several years on, WillScot is still transforming and growing. And we're still the go-to partner, faciliatating corporate events, internal campaigns, interactive media, video, marketing campaigns, PPC, SEO and much more.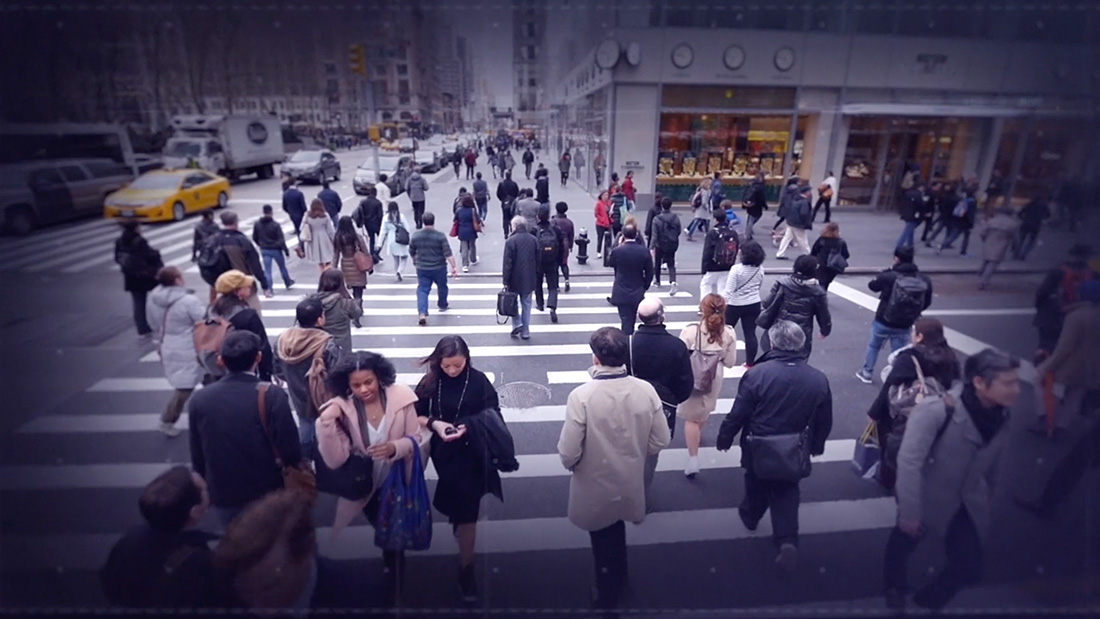 Play video
Ready to Expand
WillScot has achieved massive, rapid growth through aggressive M&A, which has necessitated the cultural integration of companies that were once fierce market rivals. Challenges like these go to the core of what we do. By forging a singular united message across all company communications, including the consolidation of multiple websites, BrandExtract has helped WillScot bring all employees together into one motivated force. We have inspired belief.
BrandExtract delivered a solution that was above any expectation. WillScot's new brand image mirrors our company's values as a whole. They were really able to dive deep into the roots of our company and get a full grasp of who WillScot is as an entire organization – our values, customer needs, and our needs.
A video developed that shows the coming together of two brands: WillScot and MobileMini
Play video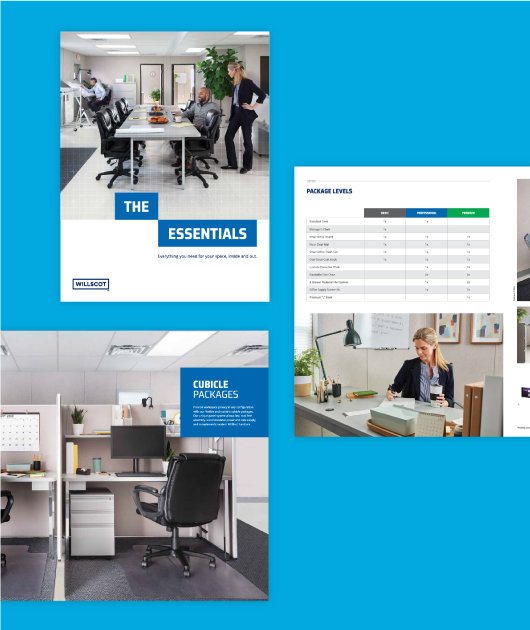 Ready for the Future
Our partnership with WillScot has achieved a long string of successes over many years, and we fully intend to keep that track record going. Since beginning this relationship, WillScot has become the clear forerunner in its industry. We continue to work closely with company leadership on a daily basis to protect and protract that position. Together we are ever committed to evolving our strategies to seize new opportunities for progress and growth.
Results and Outcomes
110%
boost in web form submissions
170%
increase in web sessions
4 major companies
integrated to 1
Awards
Outstanding Website - WebAwards
Search Engine Marketing - AMA Crystal Awards
Video Series Award of Excellence - ANA Lantern Awards
Construction Website, Silver -W3 Awards
Logo Design, Lantern - ANA Lantern Awards
Website Award of Excellence - ANA Lantern Awards
Rebranding Award of Excellence - ANA Lantern Awards
Internal Video Award of Excellence - ANA Lantern Awards