Chris Wilks
Dir., Digital Marketing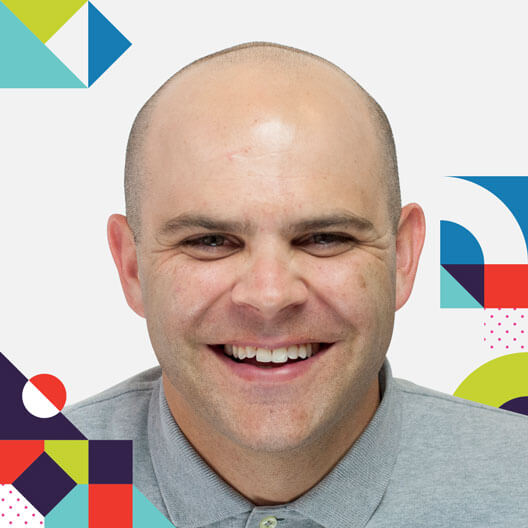 Digital Dynamo, Dog Dad, Disney-Nerd
Born on the bayou, this Cajun uses his knack for SEO and analytics to keep BrandExtract and our clients optimized. Chris oversees all things digital marketing for the agency and our clients. Much like a good gumbo, Chris works with various 'ingredients' to concoct innovative digital strategies. Whether it's creative SEO strategies, analytics reports, or intricate marketing automation, he works cross-functionally to execute innovative campaigns that generate results. A great guy to grab a drink with, Chris is always down to discuss digital marketing, sports, and the latest Disney news.
The digital marketing world is entirely dynamic. Our success depends on how well we adapt.
This native of Lafayette, LA, began his career at a traditional marketing agency where he spearheaded transformational changes including the launch of the agency's digital marketing presence and a company rebrand. Looking for an opportunity to delve further into the digital marketing landscape, Chris joined Gannett as a Digital Specialist where he advised clients on how to optimize digital marketing performance and increase campaign effectiveness.
"I chose BrandExtract because of the culture," says Chris, who joined in 2015. "It looked like this was a place where the people (including leadership) cared about each other. It seemed like a place where I could learn a lot and work with a bunch of people who liked to have fun. I was right, it turns out."
Reflecting his keen ability to stay up-to-speed on the latest digital trends and strategies, Chris is incredibly adaptive to new situations and challenges. Combined with his eagerness to learn, Chris has developed a passion for travel that has led him all over the world, including to France where he interned in film distribution at the Cannes Film Festival.
This smart guy holds a B.S. in Marketing and an M.B.A. from the University of Louisiana. In his free time, he enjoys playing with his rescue pup (Ranger), planning his next trip to Disney World, and playing or watching virtually any sport. An avid foodie, he also likes trying new cuisines and restaurants and cooking. Oh and don't challenge him to a yo-yo competition. He's got mad skills.
Education
BS in Marketing, University of Louisiana

MBA, University of Louisiana

Google Adwords Certified

Market Motive Internet Marketing Certified

NN/g Journey Mapping Certification