Resources & Presentations
LinkedIn Tips to Market Your Personal Brand and Business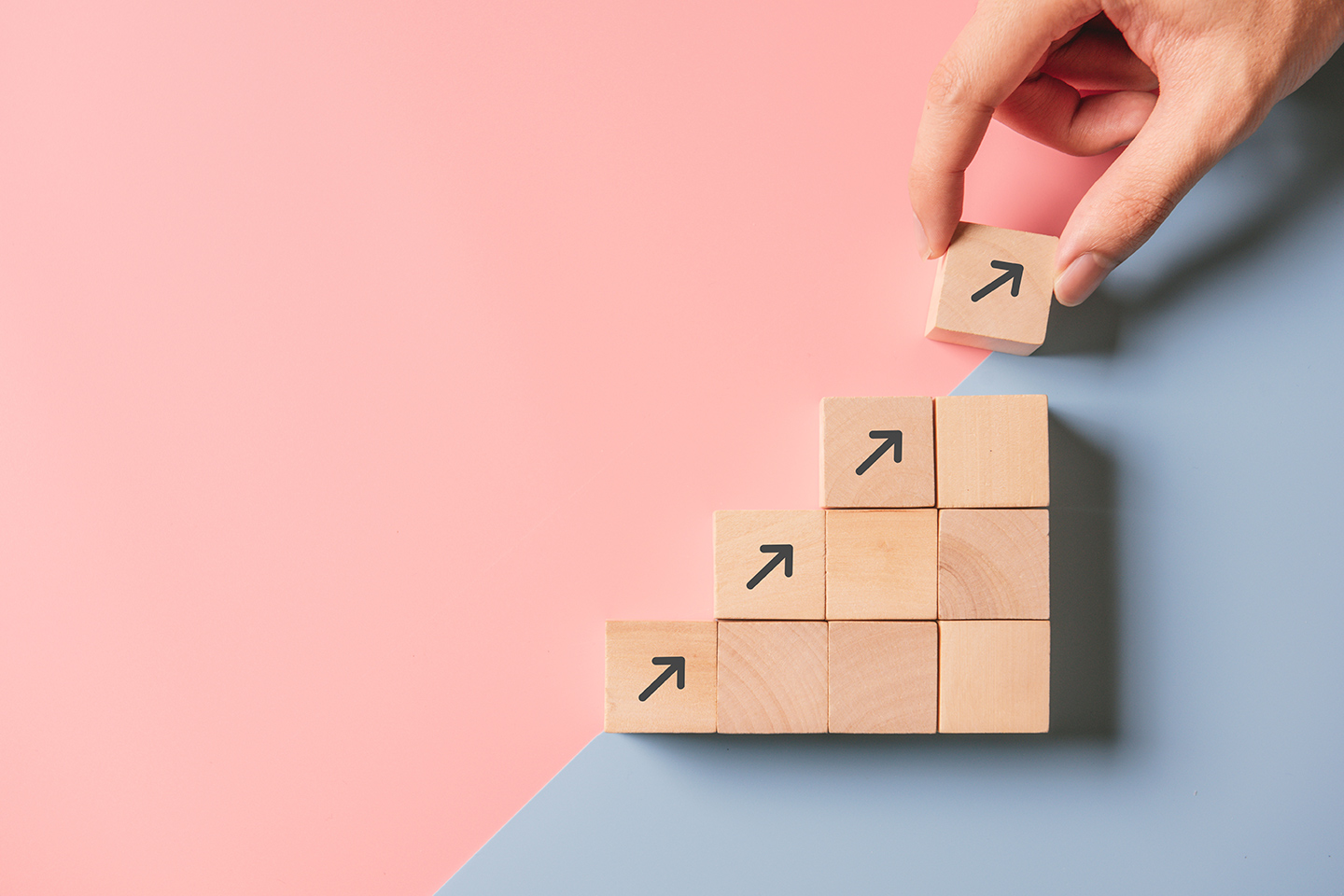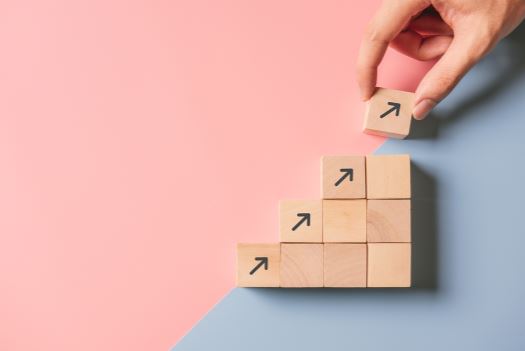 LinkedIn can be a great channel to expand your professional network and generate new leads. Simply creating a profile, however, is not enough to generate meaningful results for your business. Learn how to optimize your personal profile to get more of the right visibility and support your business goals. Discover LinkedIn's lesser-known features and get tips on how to make them work for you.
Whether you are a small business owner looking to make connections and build momentum, or a manager wanting to get your employees more engaged in nurturing customer relationships, this guide will help you understand and communicate the value of a strong presence on LinkedIn.
Presentation Transcript
Agenda
Why LinkedIn?
LinkedIn Etiquette
Elements of a Strong Profile
Beyond Your Profile
What Else Can You Do on LinkedIn?
Action Items
Further Reading
Why LinkedIn?
Reach New Leads
It's the world's largest professional network - over 350+ million members
LinkedIn reaches 37% of the total U.S. digital population
Lead Generation
80% of social media B2B leads come from LinkedIn
50% of LinkedIn members are more likely to purchase from a company they engage with on LinkedIn
Build Your Brand
LinkedIn profiles represent your company brand as well as your personal brand
Strong employee profiles are a competitive advantage
For professional services companies, profiles are the "product pages" for your service offerings - clients are buying your talent
Visibility
Increased visibility is a two-way street
When you list your company as a current employer, you automatically appear on its company page and a link to the page will be on your profile
As an employee, you will also automatically follow the company page 6
Each time you engage with your company's posts (articles, case studies, news releases), it becomes visible to other connections and expands your company's reach
Connect
Connect with potential clients and business partners
A strong profile makes a positive first impression
Get introduced to a 2nd or 3rd degree connection
Reach out to your connections for help with research or solving a challenge
Resources
Find helpful links and resources
The LinkedIn "Pulse" feature curates the most popular articles of the day so it's easy to keep up with emerging news and trends
Content is tailored to your interests based on your LinkedIn profile
Stay current on relevant company, influencer and connection updates
LinkedIn Etiquette
Profile Views
LinkedIn alerts users when someone has viewed their profile
Go to Profile > Who's Viewed Your Profile to get analytics
See what actions you took on the days you got more views
In most cases, it's okay if your contact knows that you've viewed their profile
A view can even serve as a touch point or reminder
If you want to view a profile anonymously: log out of LinkedIn and search through Google. Open an "Incognito" window in Chrome.
In some cases, you will only be able to see a basic profile if you are not logged in
Privacy
LinkedIn allows you to select which information is available to the public through search
Consider leaving enough boxes checked that prospective clients can get a sense for your skills and experience
Elements of a Strong Profile
At the very least, your profile should be complete:
11x more likely to get profile views if you include a photo
13x more profile views if you list skills on your profile
Photo
Use a high-quality headshot. Make eye contact and smile
Background
LinkedIn allows you to upload a "cover photo" if you wish (lots of websites provide free images)
Summary
Highlight your key skills and include keywords for search discovery
Experience
Add work experience and job descriptions
Add sections to call out languages, certifications, publications, volunteering experience and more
Skills and Endorsements
When you add skills to your profile, your connections can endorse you
Endorsements help build credibility in your areas of expertise
Skills will automatically be sorted by most endorsed, but you can also drag and drop to arrange them
Recommendations
Clients can leave testimonials that speak to the quality of your work
Colleagues and supervisors can speak to your working style and strengths
One of the best ways to get recommendations is to leave them for others
Media
Add media to provide depth and context around your experience or summary
You can upload documents, photos, links, videos and presentations to any section of your profile
Links
Link to your company somewhere on your profile page
It adds context to your work and helps increase inbound traffic to your company's site
If you don't have a personal website, you can use your company bio page as a website under contact info
Add company media to your work experience
Ex. your bio page, case studies about your clients, blog articles you contributed to, etc.
Beyond Your Profile
CRM
Use LinkedIn's CRM functions to manage professional relationships

Use the "Relationship" tab to create notes, reminders, tag profiles or record how you met your connections
This information will only be visible to you
Keep track of contact information
Edit your connections' contact info to make it most relevant to you
This will be private and won't affect their profiles
Groups
Join Groups to stay up-to-date on industry trends, build your network, connect with influencers and discuss hot topics
Search by keyword to find groups that match your interests
Group participation allows you to "soft pitch" your skills and expertise
Consider joining groups that your clients or prospects participate in
You can view their visible groups on their profiles
Reminder: LinkedIn will notify them that you have viewed their profiles
Messages
Send InMail
Reach out with a "delivery guaranteed" private message
Requires purchasing InMail credits or a Premium account subscription
Credits expire after 90 days if you don't use them
Your credits will be refunded if the recipient replies in 90 days
Updates
Share an update
Choose to share your update publicly or just with connections
Examples: exciting company news, recently launched work, interesting articles, etc.
You can tag connections or companies with "@" followed by their name
Publishing
Publish a post
When you publish a post, it appears in your connections' feeds
The best posts are picked up by LinkedIn's digital magazine, Pulse
LinkedIn Pulse
"World's first personalized business news digest"
Great way to foster ongoing learning and professional development
View on LinkedIn (Interests > Pulse) or download the Pulse app
Companies and Influencers
Follow clients, competitors or industry leaders to see their latest updates
SlideShare
SlideShare is a leading social media website for sharing presentations and professional content
You can add SlideShare presentations directly to your LinkedIn profile or share them easily in an update
Provides engaging content to your audience
Allows people to find you more easily for topics, increases search visibility
Your LinkedIn View At A Glance
It's relatively quick and easy to monitor your LinkedIn.
From the Home screen you can: Share/publish conten, Endorse, congratulate and like status updates, Monitor profile visits, Connect with new users
If you only have 10 minutes a week to keep up with LinkedIn:
LinkedIn suggests interactions in the "Ways to Keep in Touch" panel on your homepage
Gives you quick updates from your connections
You can comment or like posts directly from this panel
Conclusion & Action Items
Using LinkedIn is an easy way to help improve your company's visibility
LinkedIn is a multi-purpose platform; use it to inform, connect, publish, and more
Action Items:
Complete or update your profile
Make sure your profile is linked to your company
Check in for 10 minutes a week
Browse "Ways to Keep in Touch" for quick interaction suggestions