News
Allredi Launches New Brand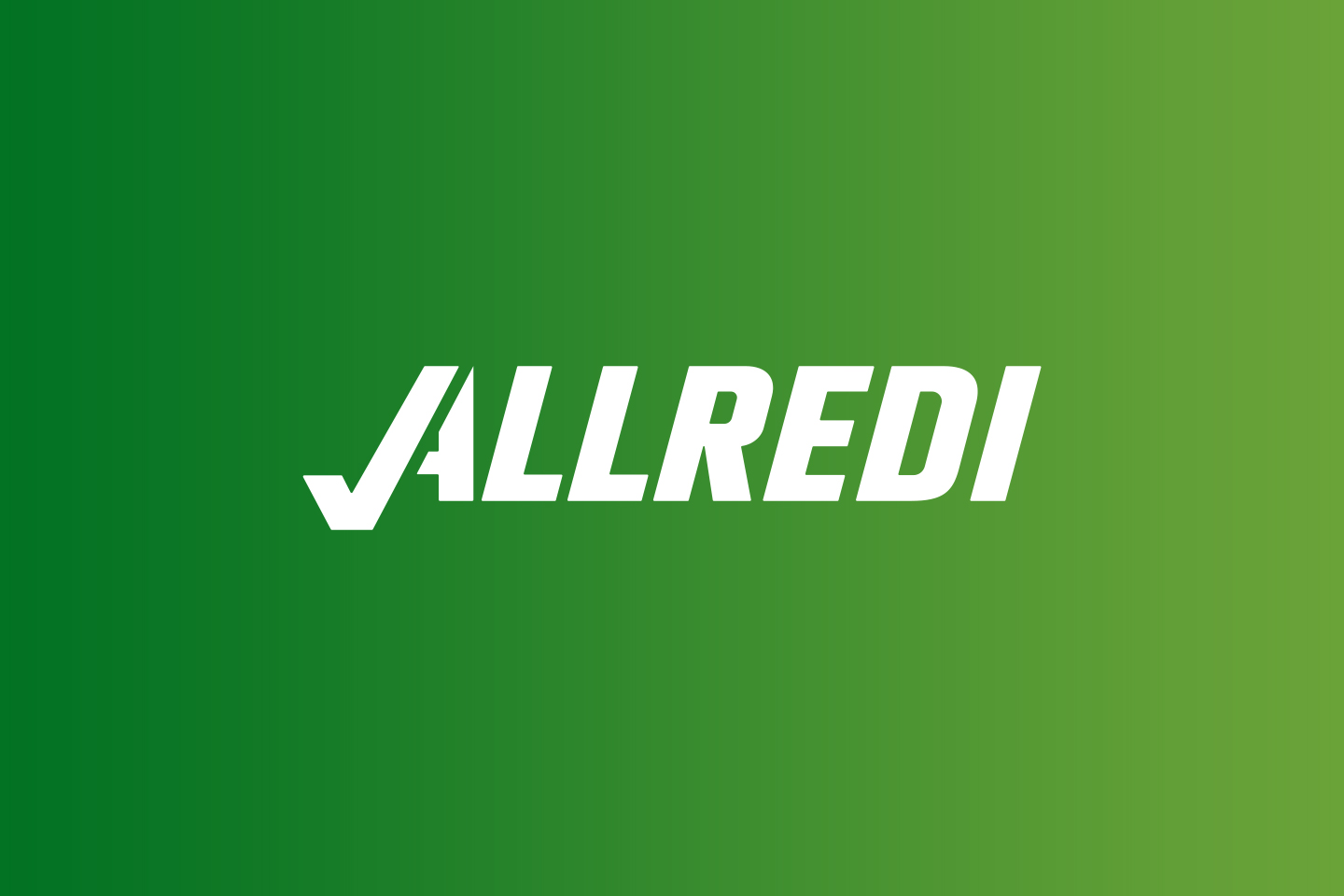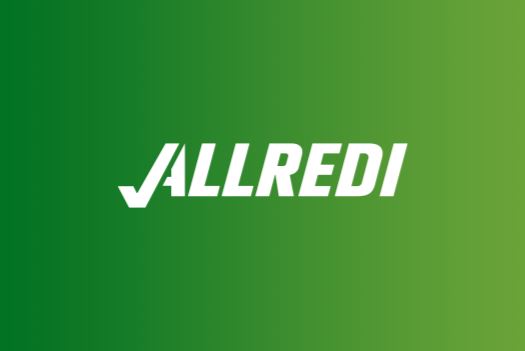 Marco Group International and APE Companies, two leaders in the surface preparation industry, have come together as one company with improved abilities and agilities.
They needed a bold new name and voice that reflected their soon-to-be new brand: Allredi. That's where our team came in.
We did a full assessment for each brand – including a competitive analysis – to position Allredi to encompass the best parts of Marco and APE. Once the assessments were done, our creative team set to work designing a new logo and brand experience. We also developed the messaging for Allredi, highlighting their industry-leading expertise and unmatched inventory as the ideal "right-now supplier" to keep projects moving.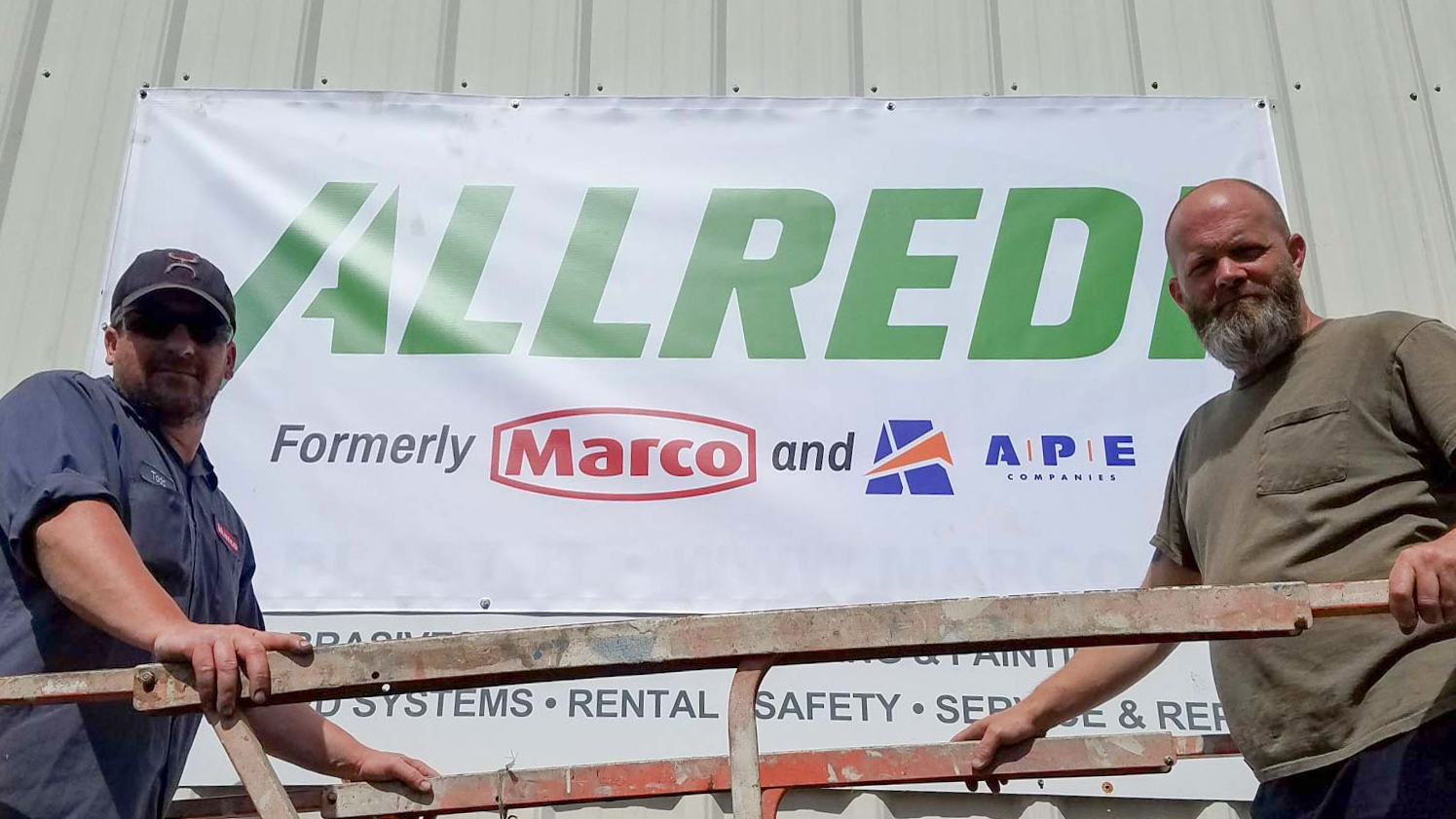 "The Allredi brand exudes strength, speed and expertise," said Allredi CEO, John Kaul. "It elevates our company and claims the high ground in the competitive landscape. This is our future. We're going there together. We're going boldly. We're going fast. We're going with confidence. And one thing's for sure, it's going to be exciting!"
The new brand name and logo were revealed in an internal town hall for the company in May as well as in a special microsite. Looking ahead, Allredi will be moving into phase two of the brand rollout, applying the new logo and brand throughout the company and its assets across the U.S.
"Usually you can find a lot of push back with two former competitors merging, but Marco and APE made it go so smoothly," said BrandExtract Brand Strategist, Laura Ehrlich. "You can tell they're in it to give their customers the best experience possible. They really want to help."
About Allredi
Allredi has developed a strong tradition of providing innovative and reliable products and services to the surface preparation and protective coatings industries. They are the world's premier provider of Abrasives, Blasting Equipment, Coating Equipment, Engineered Systems, Rental Equipment, Safety Equipment, Service, and Repair. Learn more about Allredi at www.allredi-us.com.
About BrandExtract
BrandExtract is a brand experience firm that guides growing companies and inspires belief in their brands. Through a team of strategists, creatives and technology specialists, BrandExtract helps clients differentiate themselves, deliver on their brand promise and outperform their competitors across multiple industries.
We were privileged to collaborate with Allredi on this project. To learn more about how we're inspiring belief through our work, check out some of the brands we've helped build. If you have any branding questions or might need help with a branding project, we'd love to chat.