News
BrandExtract Launches New Digital Experience for Houston Litigation Firm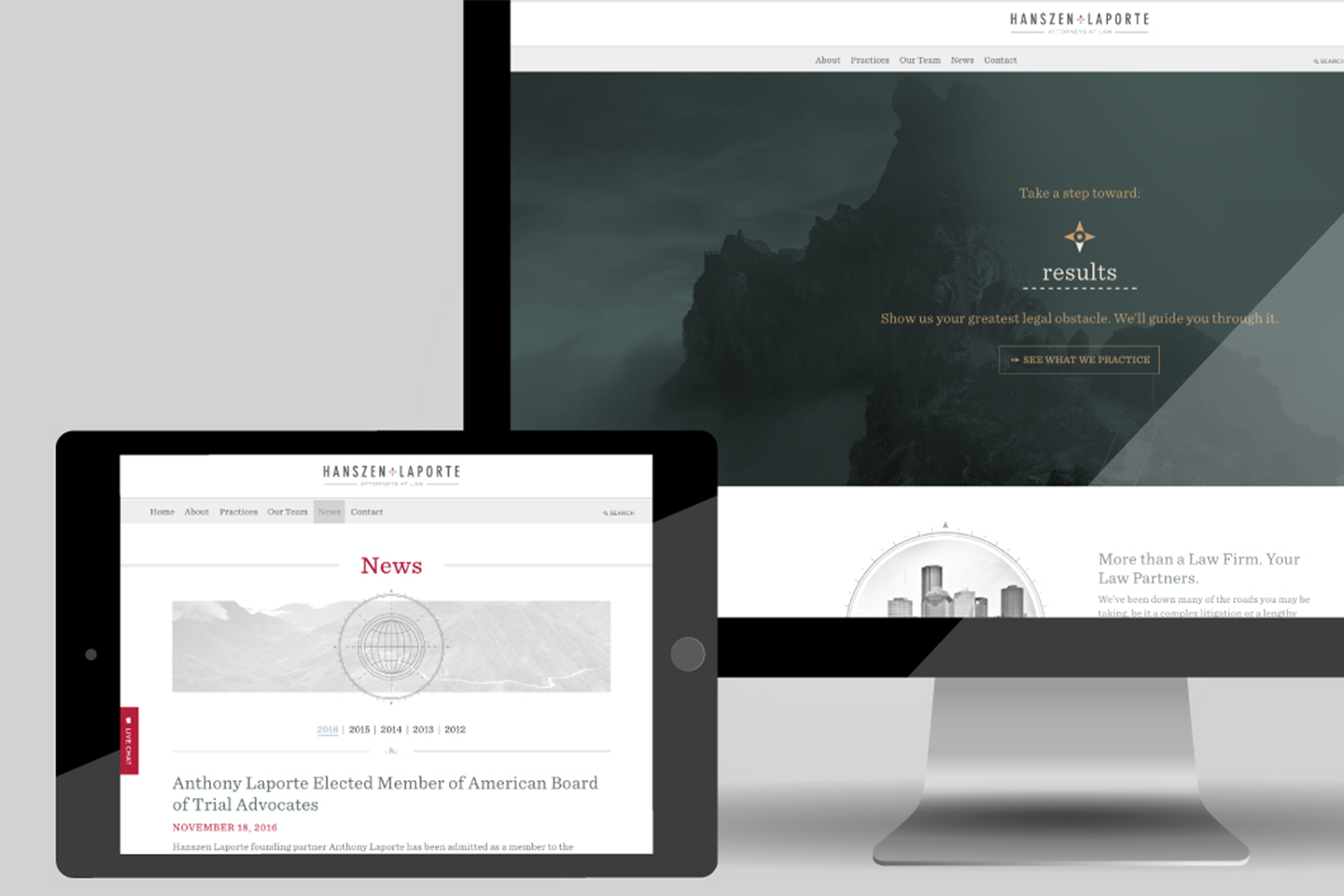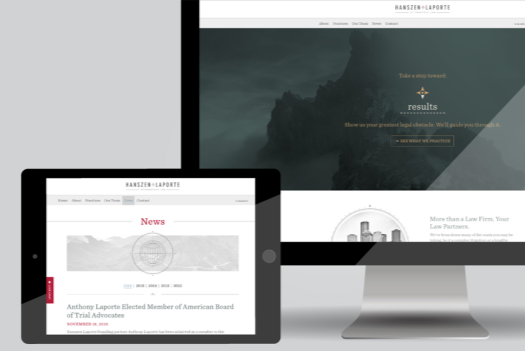 Brand experience firm, BrandExtract, launched a new digital experience for Houston-based litigation firm, Hanszen Laporte, on January 4 as part of a branding initiative designed to increase visibility in the marketplace and shift the brand position.
"The new website and brand messaging will change the way we communicate with our clients and potential team members," says Kent Hanszen, Partner at Hanszen Laporte. "By improving the organization of information on the website, our offerings and practice areas are presented in a way that makes it easier for users to understand our collective experience. Another goal for the branding initiative was to reinforce the passion we have for what we do and the long history of success for our clients."
BrandExtract started the brand strategy and digital process with a discovery and analysis period. The team assessed Hanszen Laporte's brand position and existing website and formulated user experience, content, design and digital recommendations. "Ultimately, we wanted to brand Hanszen Laporte with a focus on moving their clients toward resolution by taking ownership of their business and litigation matters. Hanszen Laporte's improved website is focused on helping them expand their client base and find the types of clients who understand the value of competent guidance and counsel," says Bo Bothe, President, and CEO of BrandExtract.
The main purpose of the redesign is to better align the site to tell the story of Hanszen Laporte by reorganizing, updating and expanding the current messaging and content to deliver a better experience and drive engagement. Hanszen Laporte's new digital experience should help them achieve their business goals, as well as sharpen their brand position to build brand awareness and create value. The BrandExtract team collaborated closely with key members from Hanszen Laporte to clearly communicate about their firm, get to know the attorneys, and define their practice areas so clients will understand exactly what they can expect from the firm.
"One of Hanszen Laporte's business goals was to grow and expand their client base throughout Texas, so the updated content and user experience will help to increase their visibility in the marketplace," said Bothe. "We hope their reinvigorated brand and fresh digital experience will help the firm reach its full potential."
The site was built in BrandExtract's content management system, SAM 3.0, which enables Hanszen Laporte to manage their content with ease and flexibility.
Explore the new Hanszen Laporte website at hanszenlaporte.com.