News
BrandExtract Packages Nearly 10,000 Meals at the Houston Food Bank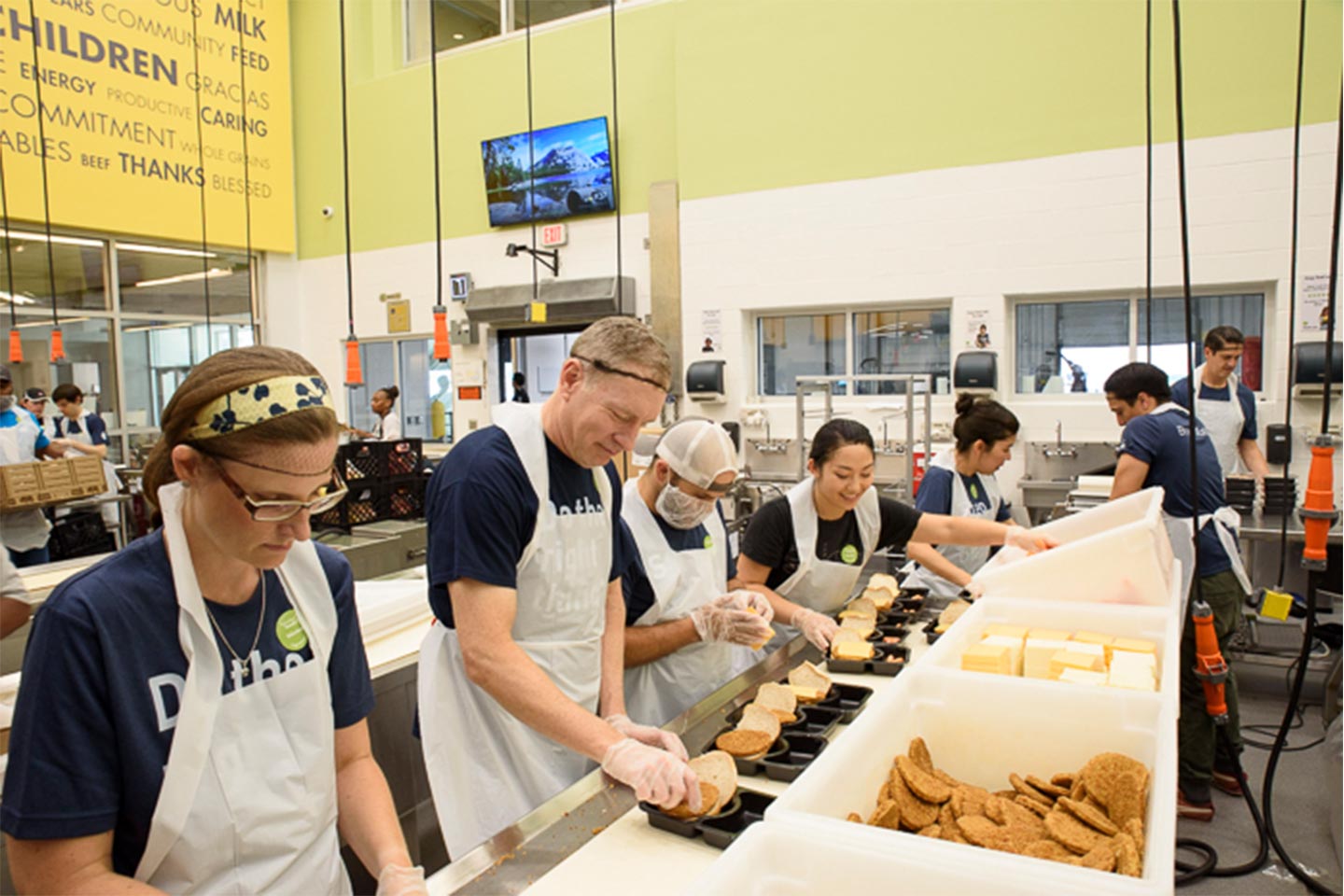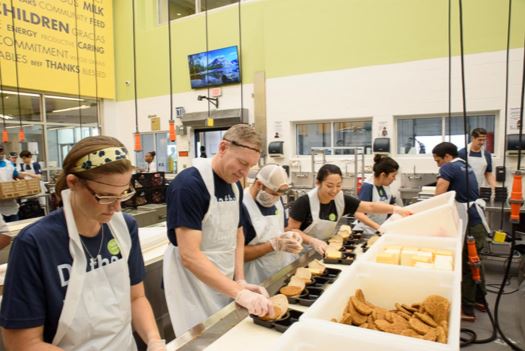 Doing the right thing and acting with heart are at the core of everything we do – and On Friday, August 3, 2018, the BrandExtract team of writers, designers, strategists and partners spent their quarterly service day putting their talents to use at the Houston Food Bank, America's largest food bank in distribution leading hunger relief in 18 southeast Texas counties.
Our team worked together to assemble 9,862 meals that were distributed throughout Southeast Texas. We also helped the food bank package and organize their apple supply and sorted packaged food to be distributed to restaurants throughout the city. The work our team accomplished during the quarterly service day enables the Houston Food Bank to distribute more than 122,000,000 meals and feed more than 800,000 people on an annual basis. Browse through our images to see our volunteer work in action.
Farmers, grocery stores and other retailers, distributors, wholesale vendors, churches, individuals and other food industry sources donate goods to the food bank. The Houston Food Bank has a network of 1,500 community partners and partner distribution organizations that allow them to serve a broad range of the Southeast Texas area. The Houston Food Bank is a solution to both hunger and food waste, and was nationally recognized as Feeding America's Food Bank of the Year in 2015.
Our quarterly service day is also an occasion to celebrate the Big Head Award, which recognizes an employee nominated by their teammates who have gone above and beyond and exceptionally demonstrated our five core values: Do the Right Thing, Act With Heart, Step Up and Own It, Teach and Lead, and Have Grit. We're excited to congratulate this quarter's big head winner, Senior Designer Britany Ponvelle!