News
Teaching Brand Experience to Rice University MBAs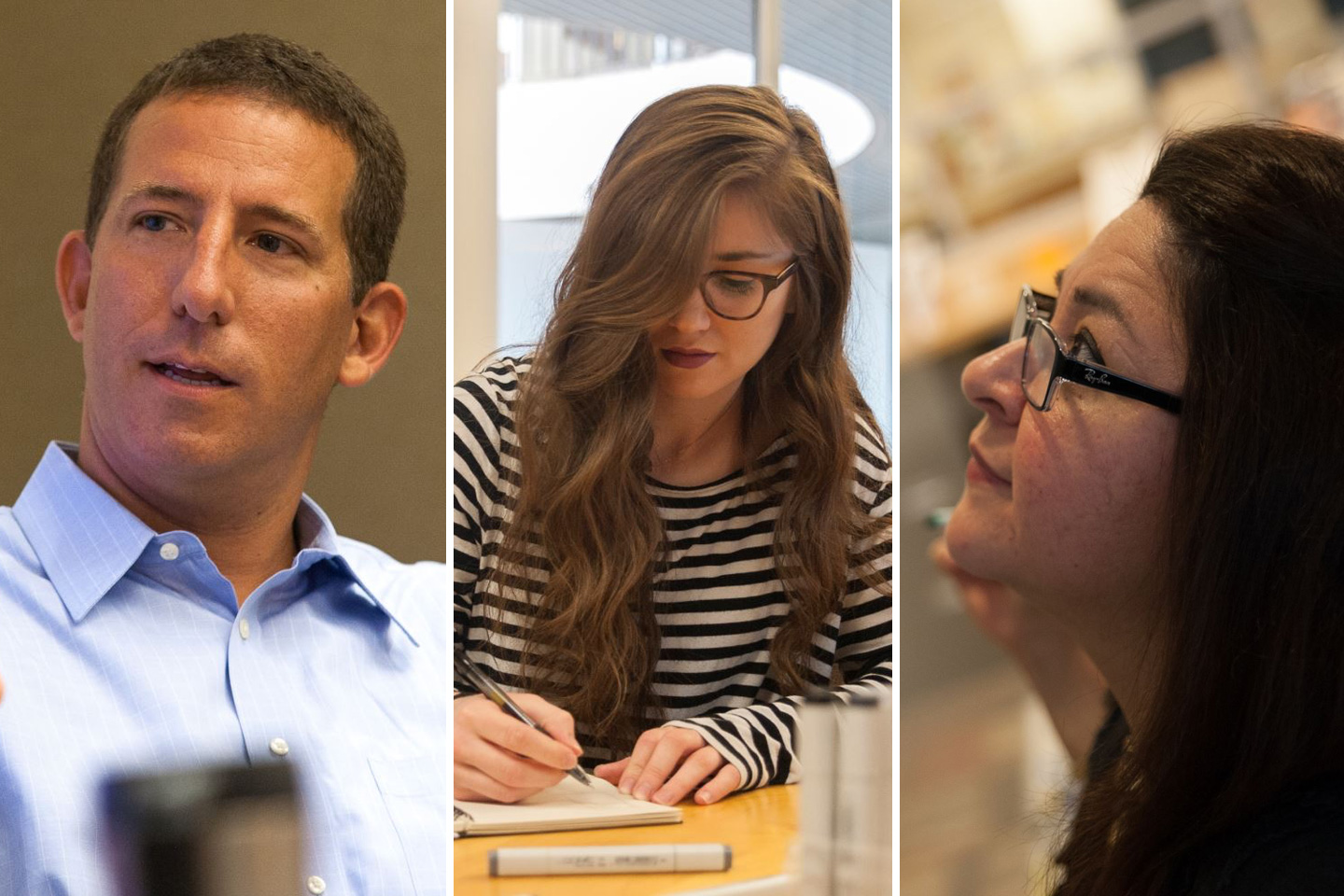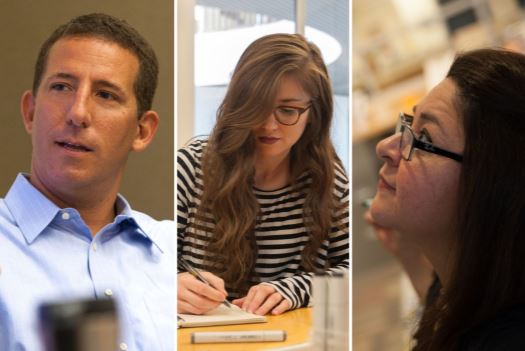 Teach and Lead. It's one of our core values at BrandExtract. This spring, three members of the BrandExtract team get the chance to live out that value as instructors at Rice University.
President and CEO, Bo Bothe, Director of Brand Experience, Cynthia Stipeche, and Art Director, Britany Ponvelle, are leading a workshop on brand experience for MBA students at the Jones Graduate School of Business this semester. The workshop covers storytelling and design strategies, along with their application to branding, websites, and other online communication channels.
As the world gets smaller and people get more efficient, companies are commoditizing at an alarming rate. The workshop is designed to help students address this challenge and equip them with the tools to lead their companies through a noisy, picky, and messy environment.
"It is critical for business leaders to understand what key stakeholders expect from the organization," Bo says. "You need to know why people value your brand experience, and what it takes to create loyal believers in the endeavor."
The workshop covers three main areas of building a brand experience:
Branding and Differentiation – Defining why you matter, what makes you different, and how to clearly articulate your value proposition.
Identity and Experience – Creating a brand expression that differentiates you in the market and gives your stakeholders a clear understanding of your brand and its value.
Expression and Communication – Developing a campaign or communication strategy that helps the market know who you are, why to buy from you, and what they should expect.
"We want them to leave with a sense of what a brand experience is, and why a good one is important to customers and their future companies," Britany said.
Students will be given a chance to get their hands dirty by developing their own product brands. At the end of the workshop, teams will present their take on the brand, identity, and expression and how they'd position or reposition their company to most effectively express its brand.
A 2005 Rice MBA graduate, Bo welcomed the opportunity to return to the Jones Business School to work with the next generation of business leaders: "As a Rice Business alumnus, it's an honor to be asked to step up and help educate and inspire the next generation of business leaders. In turn, we always learn something from our interactions with the school, its students, and professors."
Being at the front of a classroom is nothing new for Cynthia. She has taught classes for the Houston School of Advertising, and is currently teaching as an adjunct professor at the Kathrine G. McGovern College of the Arts at the University of Houston.
Britany brings a wealth of experience harnessing hard and soft data to build brands. To her, this class embodies much of what she loves about brand design.
"This opportunity is important because we have the chance to impact lives through meaningful and intentional design," Britany says. "Educating future business leaders about the importance of branding will help their careers and the people impacted by the companies they lead. How cool is that?"
About The Jones Graduate School of Business at Rice University
The Jones Graduate School of Business is Rice University's nationally and globally recognized business school and is ranked the number one graduate entrepreneurship program in the country by Princeton Review and Entrepreneurship Magazine. Founded in 1976 and named after Houston business and civic leader, Jesse Holman Jones, The Jones School of Business offers a variety of business degrees, ranging from Doctorates to MBAs and minors. All courses are taught by nationally-recognized professors who integrate insights from their own rigorous, peer-reviewed research to help students understand business topics in the context of today's ever-changing landscape.