News
BrandExtract Receives Two AMA Crystal Award Nominations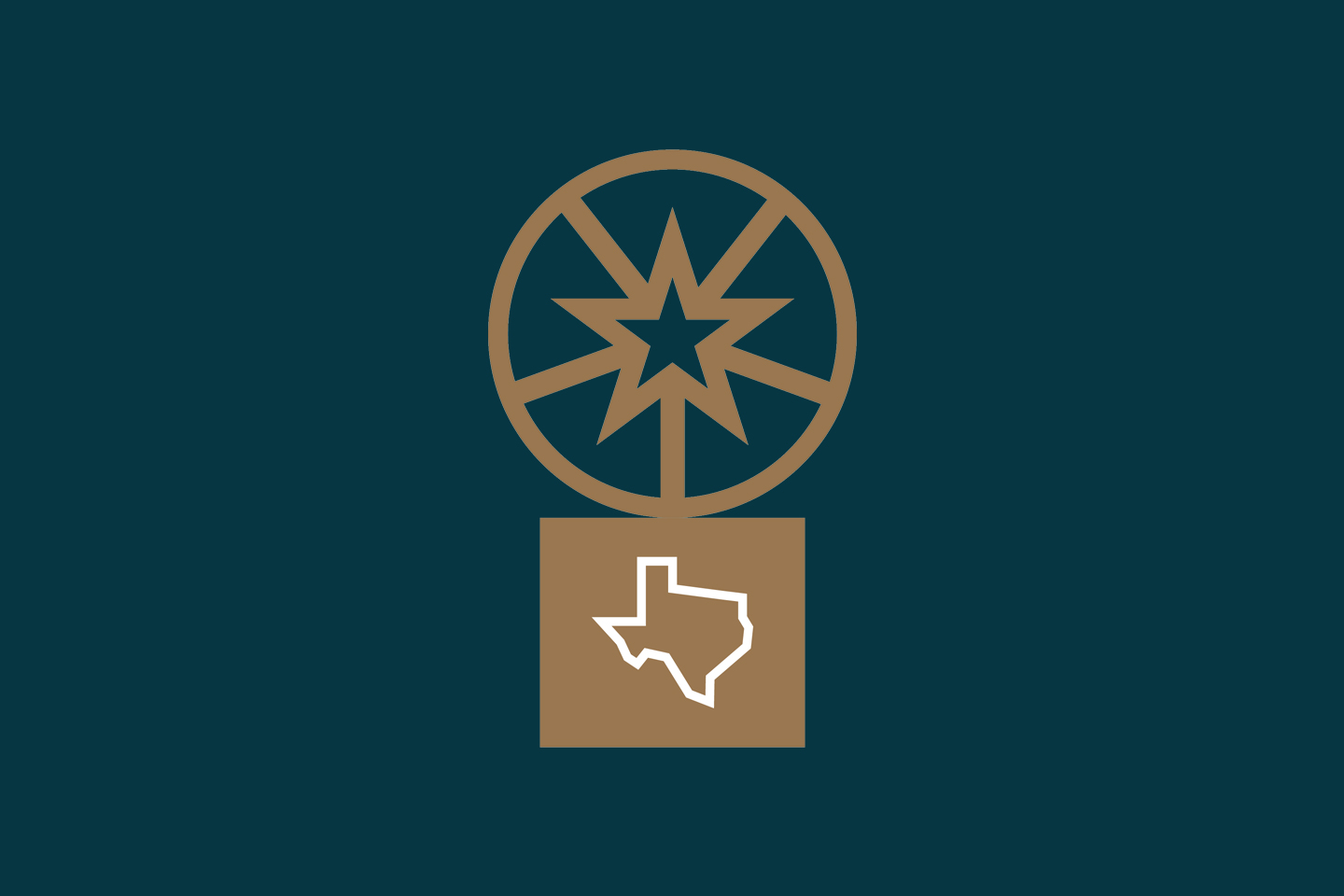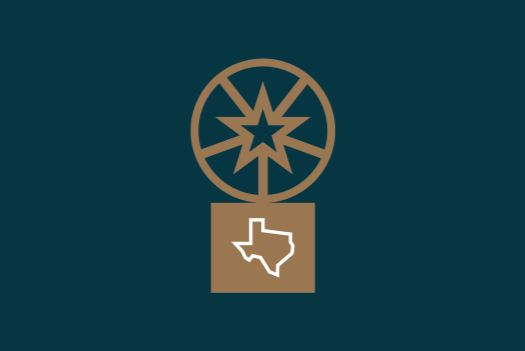 Two BrandExtract projects have been nominated for the 2020 AMA Crystal Awards. The Crystal Awards is one of Houston's largest marketing events, and recognizes companies for being leaders in strategy, innovation and creativity.
These are our entries that were chosen as finalists:
Archrock Video: Our Time is Your Uptime
Marathon Pipe Line Finder App
Archrock Video: Our Time is Your Uptime
A leading provider of natural gas contract compression services, Archrock wanted to emphasize the service aspect of its business across the country. To help with this positioning, we worked to communicate Archrock's brand commitment to reliability at every step of its process.
We took a very personal approach and let Archrock employees tell their own stories in their own words. By showing people in various roles (from the warehouse to the field), we worked to communicate the company's commitment to reliability and excellent service. That personal element was combined with sweeping visuals of Archrock compressor stations in remote locations to demonstrate how both Archrock's equipment and people are dedicated to uptime and reliability wherever their customers are.
At the brand launch, employees gave the video a standing ovation. Many provided personal feedback that the video captured the essence of the company and made them proud to work at the company. Since then, the video has consistently received positive feedback and was also nominated for an ANA Lantern Award in 2019.
Marathon Petroluem Pipeline Finder App
Marathon Pipe Line LLC (MPL) needed to update its pipeline finder app to inform landowners of pipelines running through local property to avoid dangerous accidents. The company needed a more robust and interactive interface that gave landowners a way to track pipelines on their land. To do this, Marathon Pipe Line gave our team a checklist of updates:
Increase the map size to include recently acquired Andeavor pipelines (50% more pipeline)
Add safety tips and emergency steps/basics
Added a geo-located number to help customers connect to the local "Right-of-Way" specialist
Add a 'share your location' function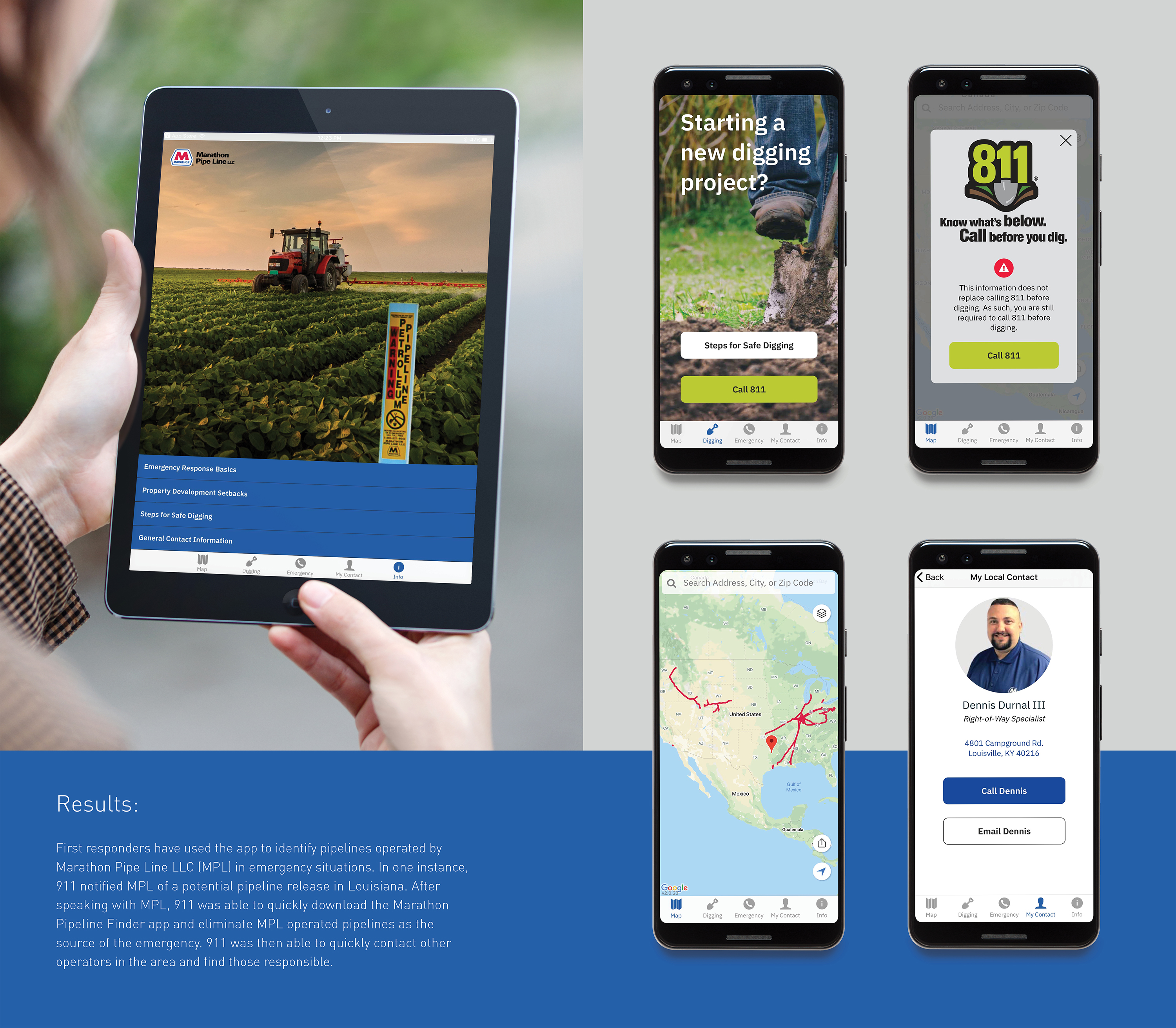 We collaborated with the Marathon Pipe Line team to ensure our design met their goals. We performed focus groups and sent out surveys to both external parties and internal parties as we developed the new design. In doing so, we found that Marathon Pipe Line's app audience was much older than anticipated and unfamiliar with how to use the app. To address this, we created a tutorial video to help people learn how to use the app.
Since its release, first responders have used the app to identify pipelines in emergency situations including both potential pipeline releases and natural disasters.
For example, in late 2019 there was a pipeline emergency in East Baton Rouge Parish, LA. A 911 dispatcher notified Marathon Pipe Line of a potential pipeline release in the parish. The 911 dispatcher was adamant that the pipeline was operated by Marathon Pipe Line.
After speaking with Marathon Pipe Line, the 911 dispatcher was able to quickly download the Marathon Pipeline Finder app and eliminate MPL operated pipelines as the source of the potential release. As a result, the 911 dispatcher quickly contacted other operators in the area and found the operator responsible for the release.
The winners will be announced at the Crystal Awards Gala on June 24, 2020.