News
Crestwood Launches New ESG Reporting Website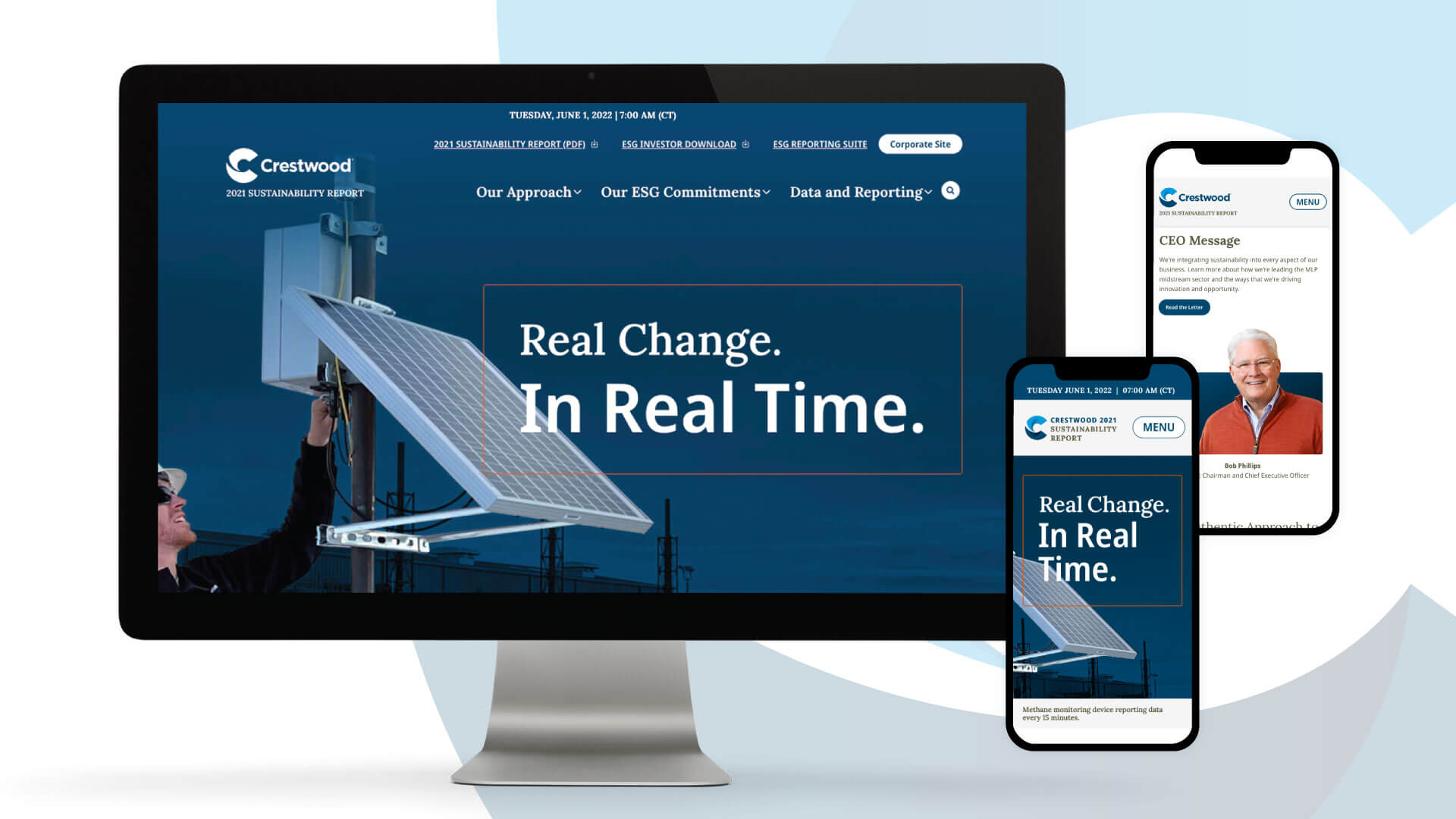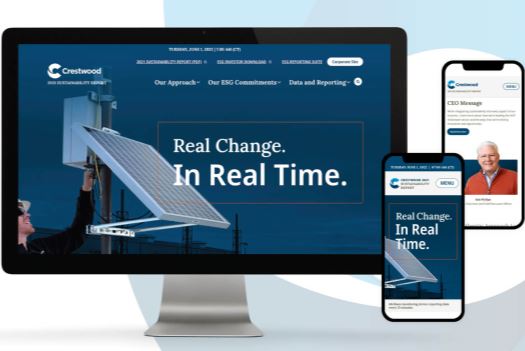 On June 2nd, 2022, Crestwood Equity Partners launched their brand new ESG reporting website, which was developed in partnership with BrandExtract. The report's theme, "Real Change in Real Time," communicated the midstream energy company's commitment to meaningful improvements in its environment, social and governance impacts.
The new site, developed with BrandExtract's ESG reporting platform known as Artisan, uses sleek design and dynamic data visualization to share the findings of Crestwood's comprehensive ESG report. Among other key results, the report rolls out clear, achievable carbon management goals, with changes to corporate governance that better align with Crestwood's sustainability goals.
BrandExtract helped Crestwood along every step of the report's development and launch, involving collaboration from writers, developers, designers and strategists. Its completion marks the culmination of a year of gathering data, developing messaging and designing the report.
"We followed the launch of our next three-year sustainability strategy with a complete redesign of our ESG website for Crestwood's 2021 sustainability report. Brand Extract's creativity is unmatched as they transformed our site to be more interactive and visually highlight our ESG accomplishments and initiatives," said Joanne Howard, Crestwood's Vice President of Sustainability and Corporate Communications.
"This year, we also produced a print version of the report that includes key takeaways, drawing the reader back to the online site. Brand Extract continues to support us in sharing our story as an ESG leader in our sector with a clean, intuitive design that brings focus to how we are creating real change in our industry."
With the launch of the report, Crestwood displays industry leadership in their extensive ESG reporting. BrandExtract has been a proud partner of Crestwood throughout their ESG journey, beginning with their inaugural 2018 report.
For information about BrandExtract's ESG reporting capabilities, explore our services. If you would like to learn how BrandExtract can help you launch your next ESG report, don't hesitate to reach out.