News
Getting Our Hands Dirty to Impact Special CHEERS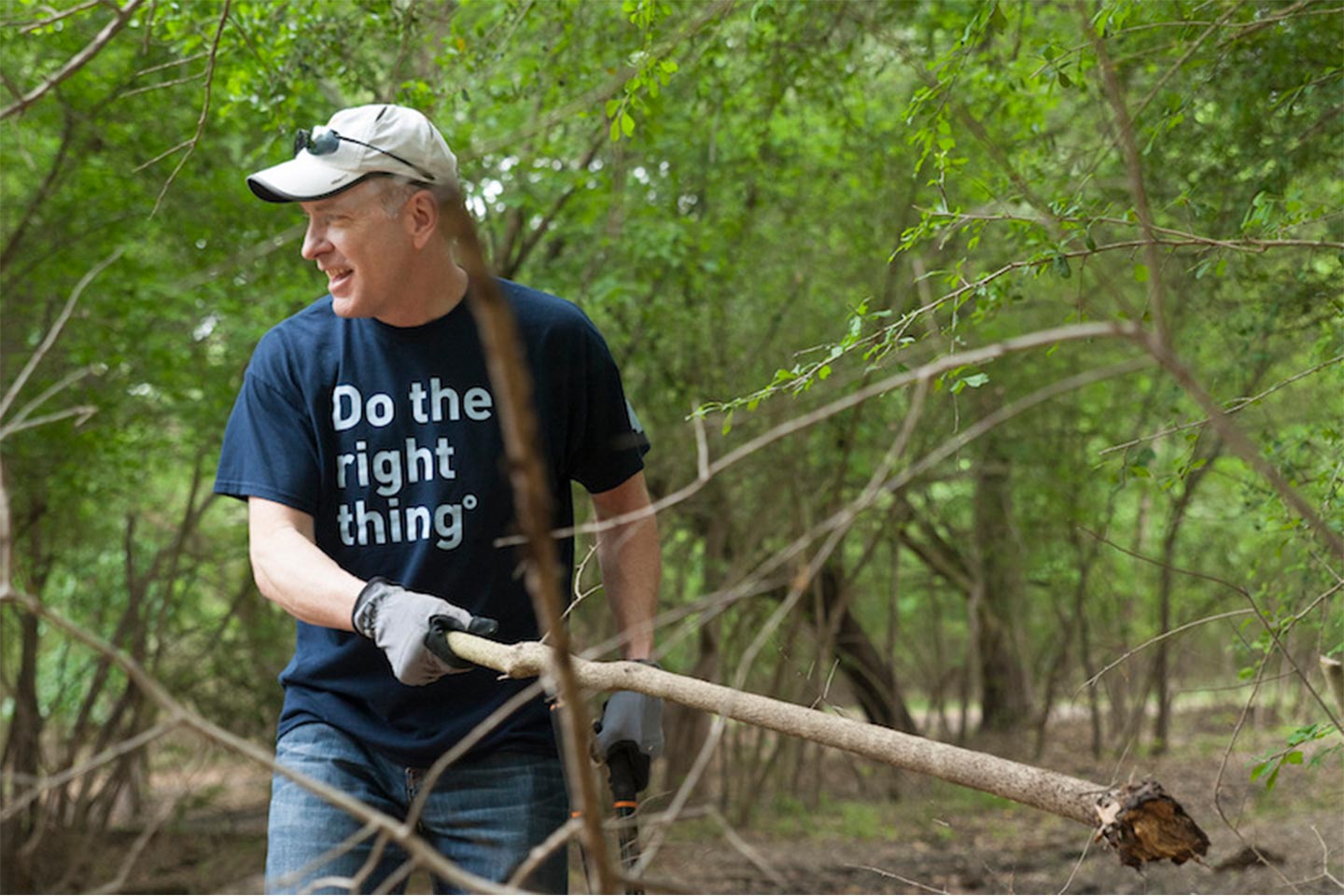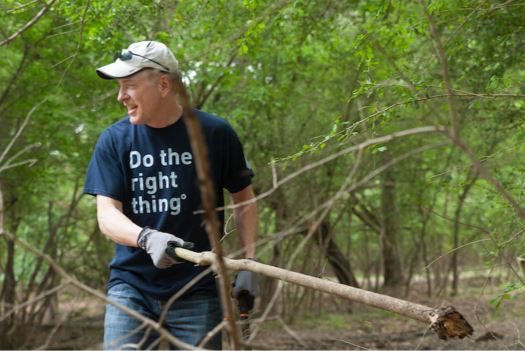 On Friday, April 13, our team spent the day volunteering at Special CHEERS, a nonprofit that provides therapeutic services to children and young adults with physical, emotional and developmental challenges. They offer a variety of occupational and manual therapy services using horses and other farm animals to improve the quality of life for their clients.
Like so many in Houston, Hurricane Harvey ravaged Special CHEERS as their grounds were flooded with 14 feet of standing water. With the help of the Army Corps of Engineers, all animals and staff were evacuated to safety prior to the storm. However, it took six long weeks after the storm for the water to fully recede and Special CHEERS lost all buildings on their property. In an effort to help them get back to normal operating levels, our team tackled multiple projects so that Special CHEERS can continue to make a difference for those who need their services. We trimmed tree limbs to clear riding paths, mended pasture fences, organized their tool shed and performed general maintenance of their grounds to keep their 240 acres in good, functioning condition. We are so proud of our team for doing the right thing, stepping up and owning it, and acting with heart all in order to advance the mission of such a great organization.
After a morning of volunteering, we had a special surprise in store for our team. While we celebrated a quarter of achievements over delicious food and drinks, we handed out new BrandExtract swag to help roll out our new brand. And of course it wouldn't be our quarterly service day without celebrating our Big Head winner(s), an outstanding employee nominated by their fellow team members for going above-and-beyond and consistently displaying our core values. This quarter, we are proud to congratulate two Big Head winners, Elizabeth Tindall and Leslie Rainwater!