News
McGovern Centennial Gardens Refreshed After Service Day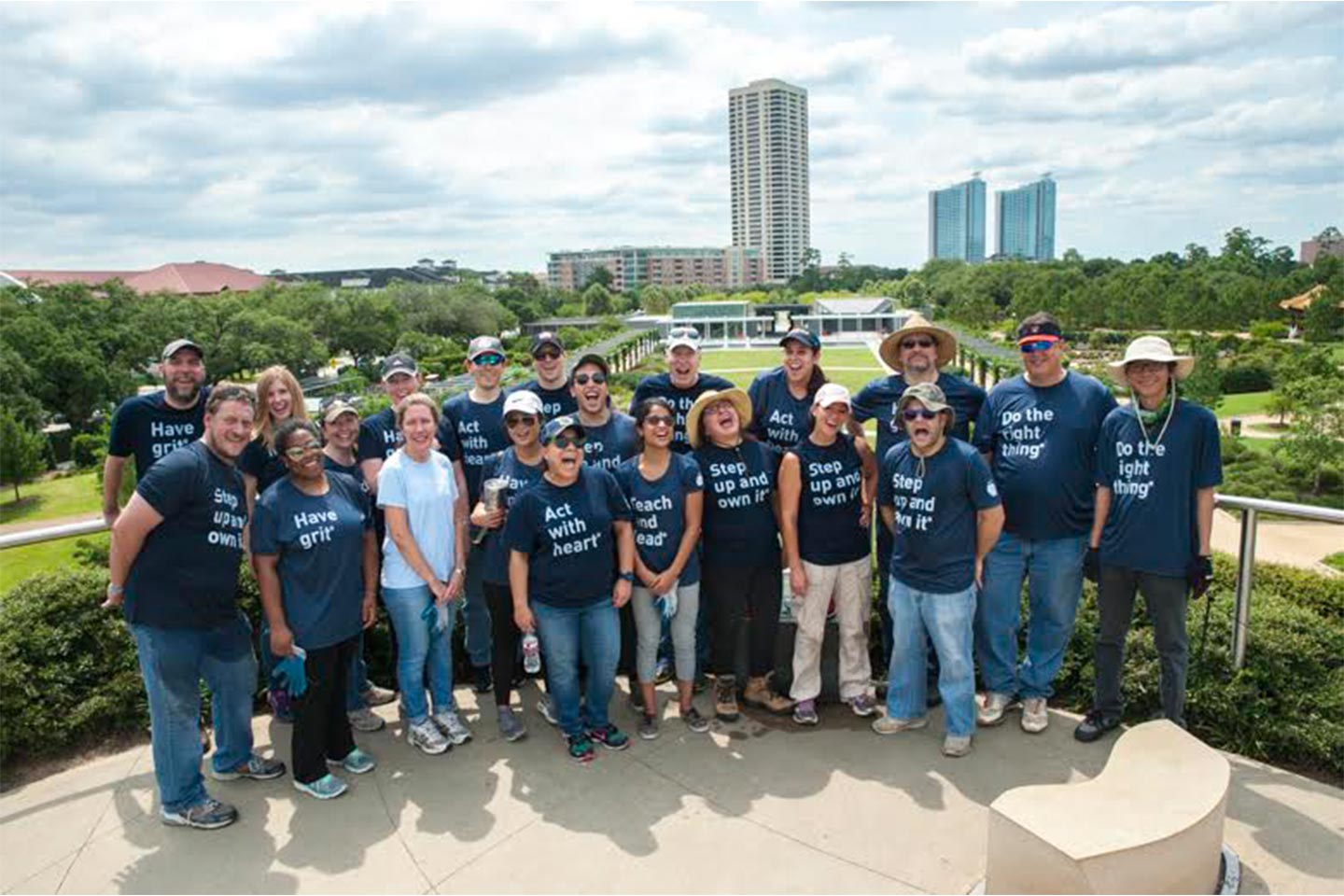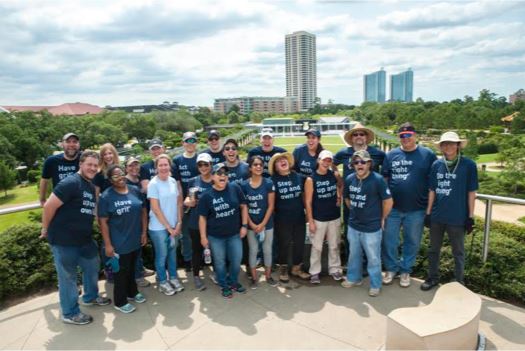 On Friday, June 9, we spent our quarterly service day outdoors at Hermann Park's McGovern Centennial Gardens improving the ground conditions for the community.
In 2014, the Hermann Park Conservancy transformed the former Houston Garden Center to celebrate the park's centennial. The McGovern Centennial Gardens includes more than 490 trees from over 50 species, 760 hedge shrubs, 55,000 perennial bulbs, 650 azaleas and 4.5 acres of grass. The garden also includes an educational Family Garden which grows seasonal fruits, vegetables and herbs for the community.
Despite the Houston heat, we used our talents in different ways. Designers, writers, brand strategists, developers and partners spent the day pulling weeds, removing trash, clearing out overgrown shrubs, and adding fresh pine needles to tree beds until the garden was enhanced. The improvements will impact how hundreds of regular visitors experience the garden every day. We proudly support the Hermann Park Conservancy, a nonprofit citizen organization dedicated to the improvement of Hermann Park, and will continue to do our part of providing clean parks for the city of Houston to enjoy.
Our team wrapped up the quarterly service day by recognizing outstanding employees, nominated by our team members, with the Big Head Award. The award acknowledges those who have consistently demonstrated our core values: Do the Right Thing, Act With Heart, Step Up and Own It, Teach and Lead, and Have Grit. We are honored to congratulate this quarter's Big Head winners, Elizabeth Tindall and Lauren Jaramillo!