News
Millar, Inc. Launches New Website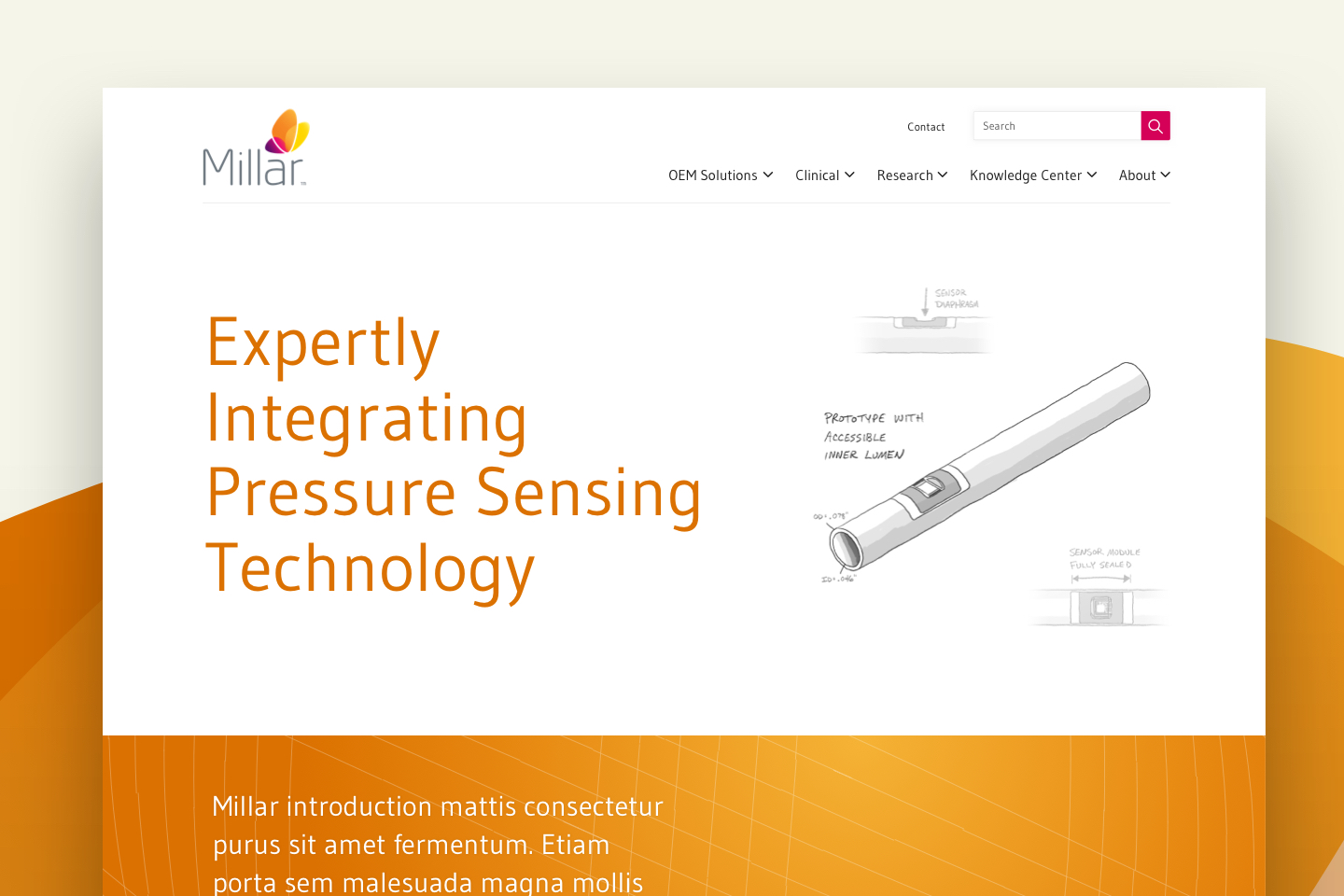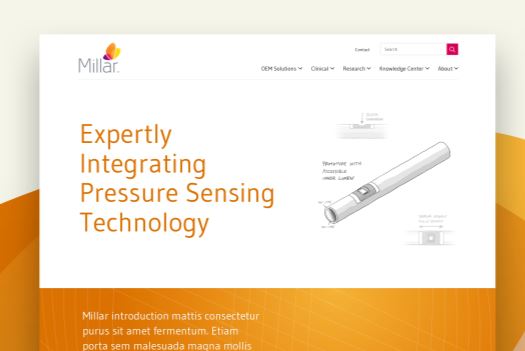 Millar, Inc. recently launched a new website reflecting its new positioning and updated service offerings.
Recently, Millar shifted from selling pressure measurement tools to becoming an OEM service company that helps integrate pressure sensing technology. The Millar team wanted a new website that would reflect this move, highlighting the "Concept-to-Commercialization" knowledge they built over the years and their innovative, integrated solutions that shape the future of medicine.
That's where the BrandExtract team came in.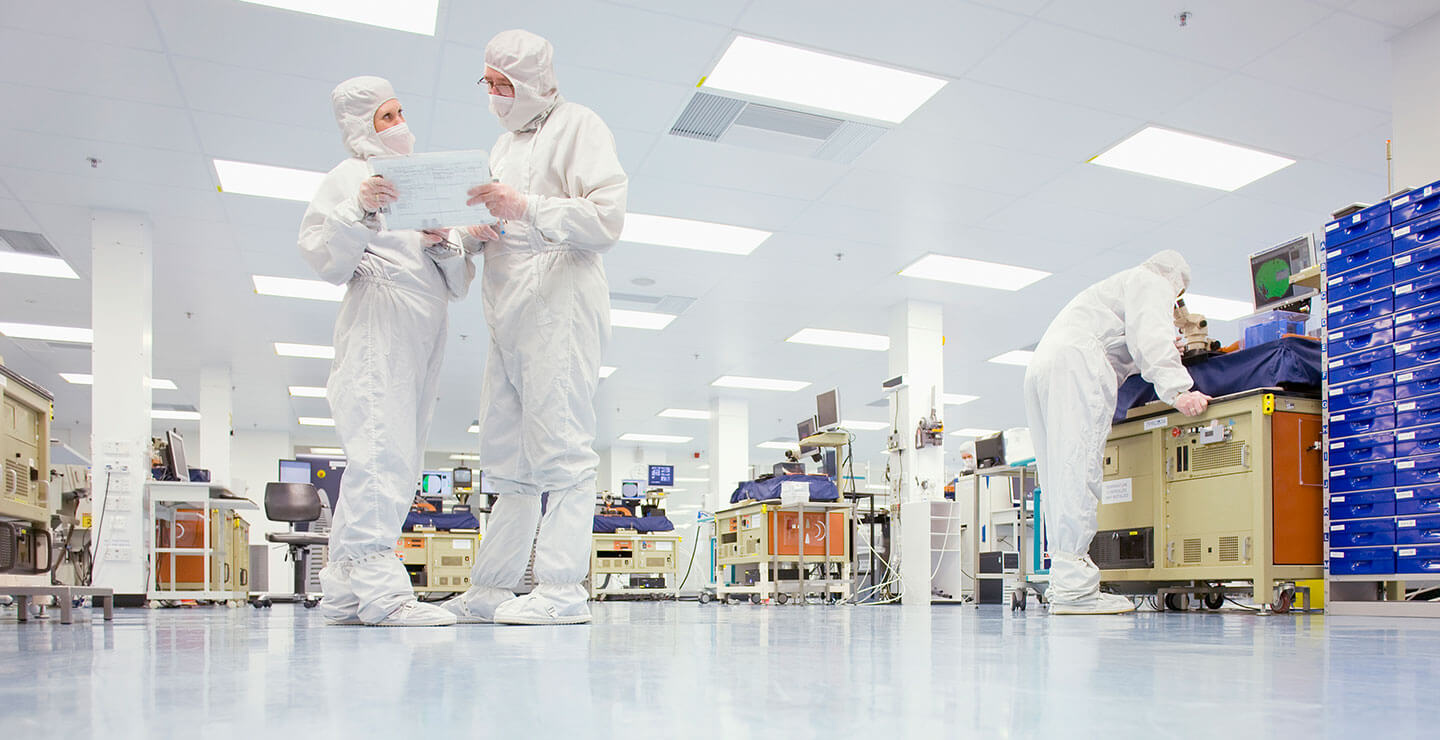 Our main objective was to help Millar create a new website with new architecture to showcase their new brand story in a few ways: first, showing key audiences the impact and value messages of the new positioning; second, telling the OEM story and communicating the benefits of working with Millar; third, showcasing Millar's process and the challenges they help their clients overcome.
"This was an exciting project to work on as it was an opportunity to dive into a new industry I wasn't familiar with and learn about a new universe," said BrandExtract Art Director, Britany Ponvelle. "The design system itself was a fun challenge as we needed something that would scale easily and enable us to quickly roll out new pages. A component-based design approach helped us create something that not only looks great, but supports the client in quickly getting new information and products on their website."
The new site was built in BrandExtract's enterprise-ready web content management system, SAM, and launched on May 5.
About Millar, Inc.
Millar, Inc. is a research and manufacturing company on a mission to push the limits of pressure sensing technology for the medical device industry. Through partnerships with technology and healthcare leaders, Millar transforms technology into life-saving medical innovations. Learn more about Millar's mission, vision and values here: millar.com
About BrandExtract
BrandExtract is a brand experience firm that guides growing companies and inspires belief in their brands. Through a team of strategists, creatives and technology specialists, BrandExtract helps clients differentiate themselves, deliver on their brand promise and outperform their competitors across multiple industries.
We were privileged to collaborate with Millar on this project. To learn more about how we're inspiring belief through our work, check out some of the brands we've helped build. If you have any branding questions or might need help with a branding project, we'd love to chat.