News
New Koil Energy Website Launches Renamed Brand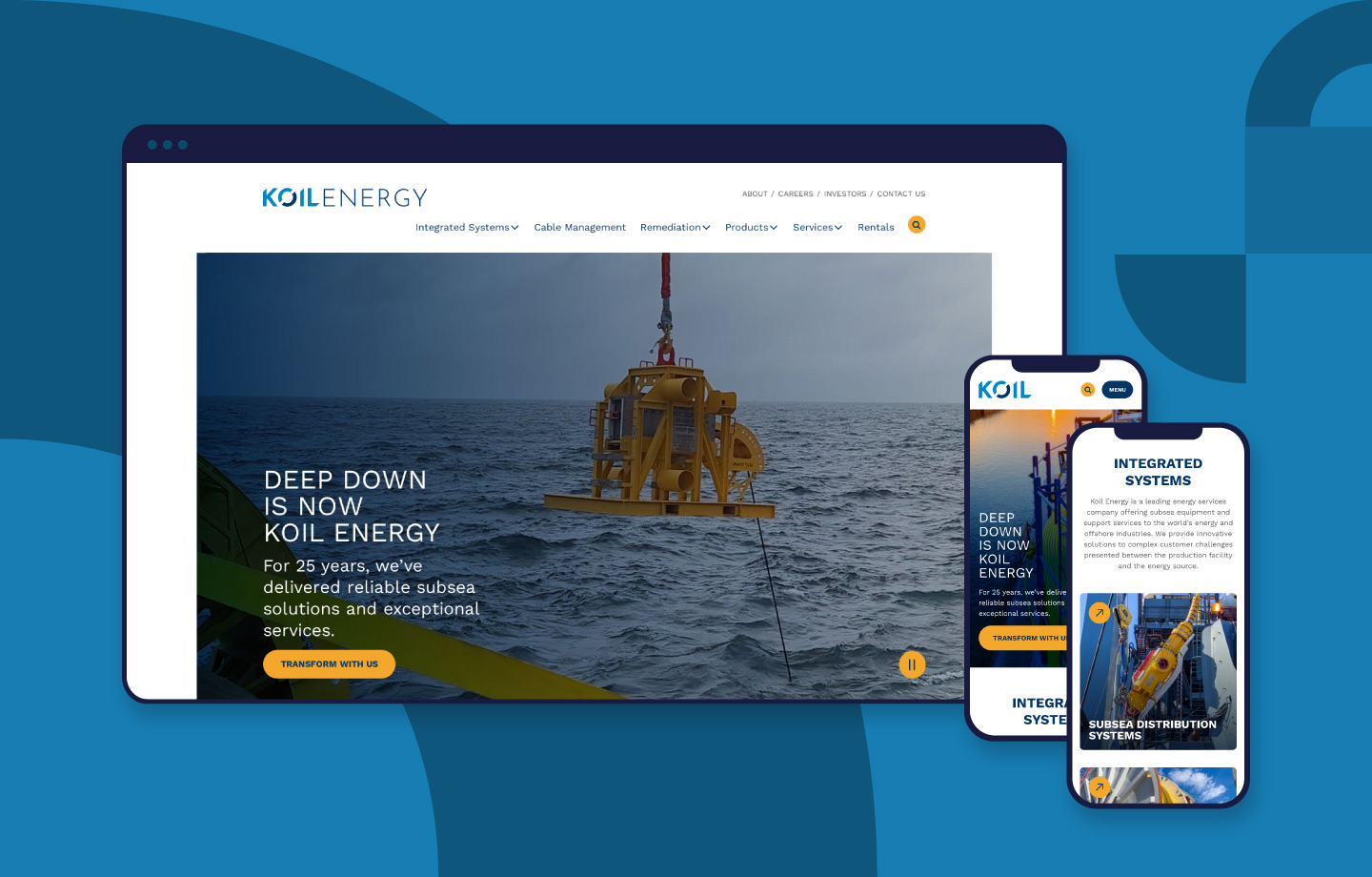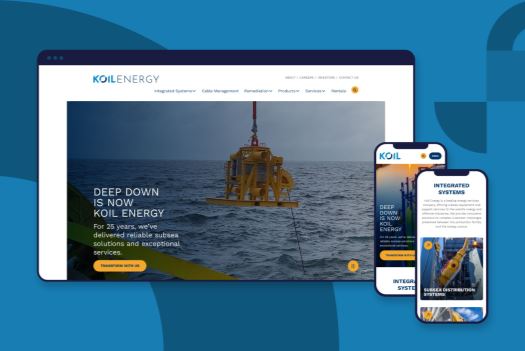 On March 1st, 2022, Koil Energy launched their brand new website, which was developed in partnership with BrandExtract. The subsea energy services company, formerly known as Deep Down, displayed a bold new face with the site, which showcases their expertise in innovative subsea technology.
The new site proudly embraced the company's new name, which references the company's specialization in subsea cable installation and management for the energy industry. Their innovative services in cable spooling, remediation and subsea distribution systems have served clients around the world for over 25 years.
BrandExtract helped Koil Energy along every step of the site's development and launch, from migrating content from their old site to the visual design and storytelling using the new brand. The launch marked the culmination of months of work from strategists, writers, designers and developers to ensure the site made a splash at the 2022 Subsea Tieback Tradeshow.
The new site also uses BrandExtract's custom content management system SAM, which allows Koil Energy to make dynamic updates to their site easily and efficiently. BrandExtract trained the Koil Energy team in SAM, allowing them to have full control over their content and digital presence.
With a shiny new brand refresh and website, Koil Energy positions themselves as leaders in the subsea energy industry. For more information, explore the new site and read about Koil Energy's brand vision.