News
Reinforcing Marathon Pipe Line's Commitment to Safety Through a New Website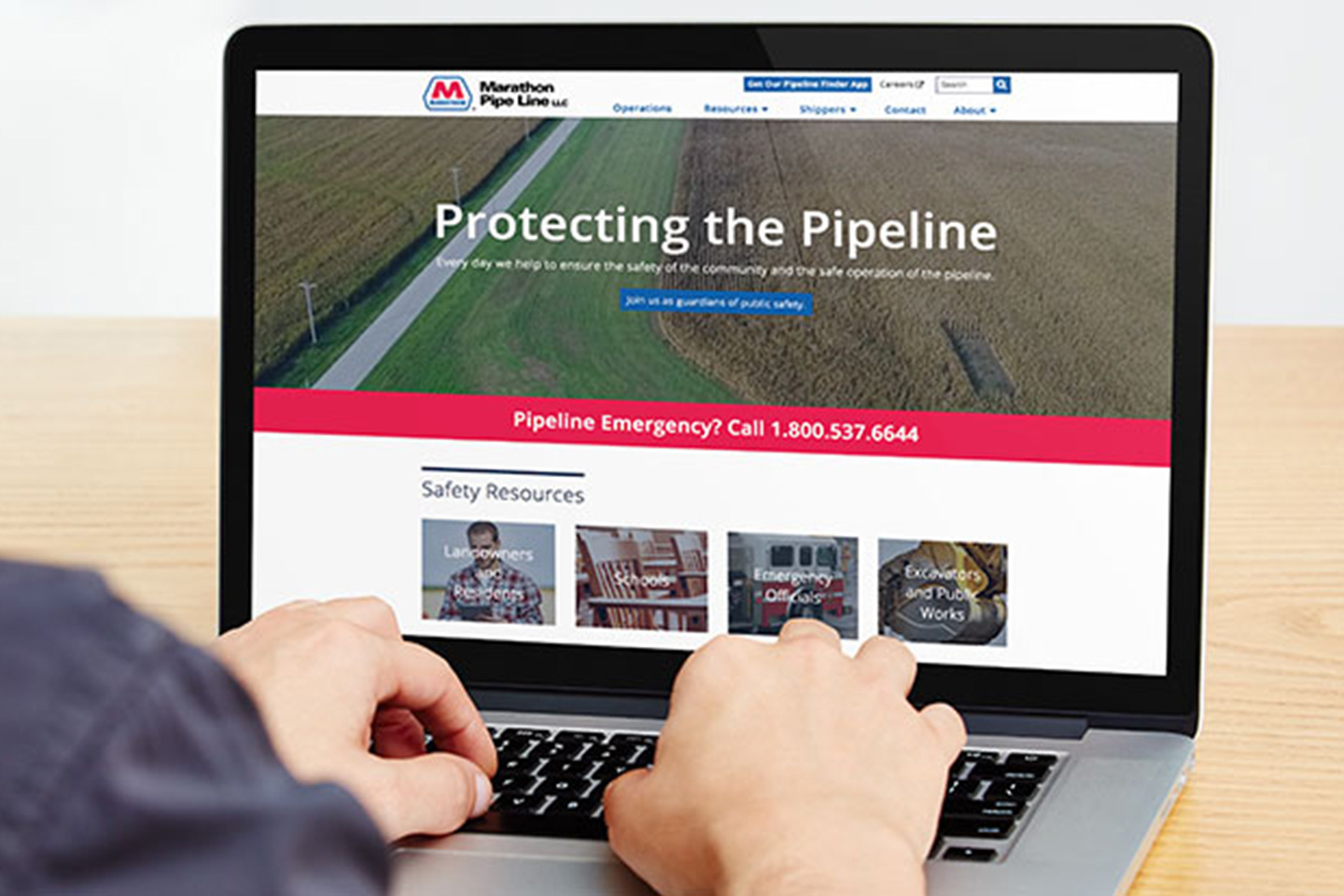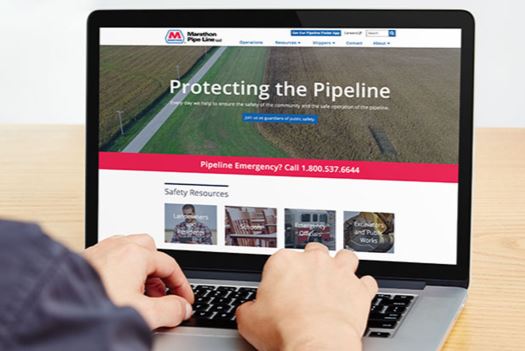 Brand experience firm BrandExtract recently collaborated with Marathon Pipe Line LLC (MPL), a subsidiary of MPLX LP, to refresh its website. The goal of the project was to better communicate MPL's industry leading position of safely and reliably operating pipelines, storage tanks and barge dock facilities. The new website launched at the end of March.
"For nearly two decades we've offered the Marathon Pipe Line team strategic counsel, technical support and UX expertise," said Malcolm Wolter, Partner, VP Digital at BrandExtract. "That relationship, based on trust, allowed us to refresh their site to bring it into alignment with their new vision for the company."
In order to enable MPL to keep its website fresh, updated and aligned with the brand beyond the initial launch, we developed a style guide that contains brand standards and guidelines. "The new website allows landowners, residents, educators, emergency officials and excavators to easily access the vital safety information they need, which helps us achieve our goal of providing superior value to the communities we serve," said Abbey Will, MPL public awareness coordinator.
"By designing a modern, responsive site with a focus on MPL's dedication to safely and reliably operate pipelines, we're helping MPL accomplish their mission and expand their digital footprint," Wolter said. "It's been a pleasure working to enhance MPL's website for almost twenty years."
The new site was built in version 3.1 of BrandExtract's enterprise-ready web content management system, SAM, which allows MPL to manage its new website with ease and flexibility.
Explore the MPL website at marathonpipeline.com.