News
Three Projects We Launched in Q3 2023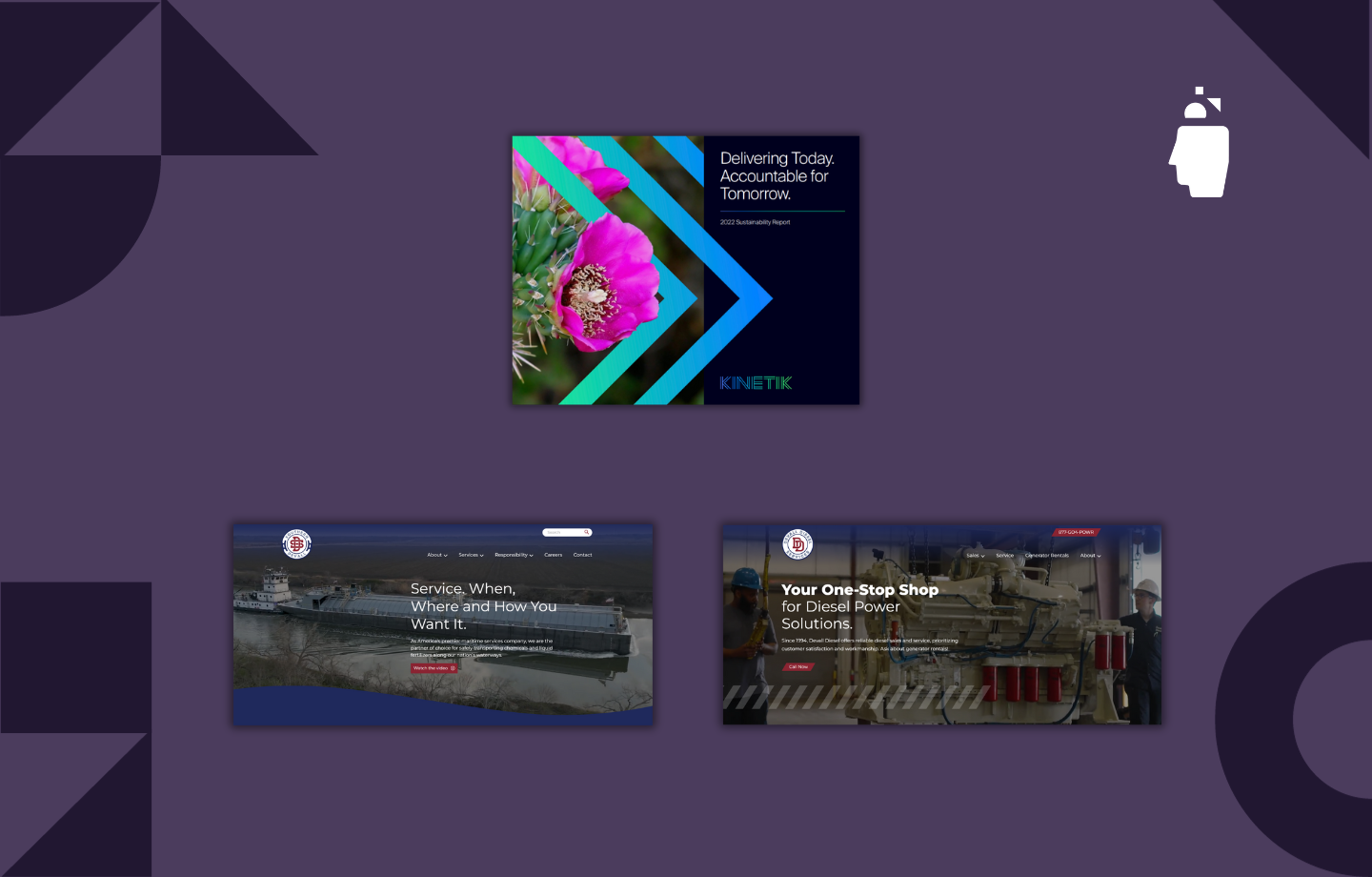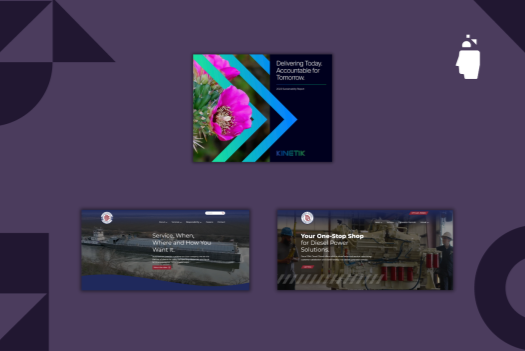 This past quarter, we had the opportunity to produce some standout work for clients new and familiar. This included two websites and a sustainability report that are all creating value for our clients through brilliant brand messaging and a clear corporate vision. Read on to see some of this great work for yourself.
If you're interested in learning how BrandExtract can help your brand create, transform and grow, don't hesitate to reach out to a branding expert.
Kinetik Sustainability Report
This summer, midstream operator Kinetik launched its second ESG report since its 2021 merger. The report highlights the significant amount of new team members and how their qualifications contribute to the overall mission of the company. It also positions Kinetik as an industry leader in reporting standards, emission reduction and renewable energy.
The report's theme, "Delivering Today, Accountable for Tomorrow" emphasized the radical transparency and commitment to accuracy exhibited throughout the report. Another main focus of the report's design was an up-close introduction to the many faces pushing Kinetik forward in its sustainability mission. The report prominently features different leaders throughout the company, from the VP of Sustainability to the Director of Finance, to provide a more personal view of the individuals driving positive change at Kinetik.
Explore the full report by downloading here.
Southern Devall

Southern Devall is a nationwide leader in maritime transportation of chemicals and fertilizers operating across the entire Gulf Intracoastal and U.S. inland waterways systems. To showcase the unmatched expertise and unified identity after a recent merger, BrandExtract developed a brand new website that properly presents this major player in tug and barge services.
The company's new online home incorporates its new brand messaging, identity and strategy to help customers and other stakeholders easily find more information about the company. With updated lead conversion strategies, user experience upgrades and a confident message, Southern Devall has never looked stronger.
Devall Diesel
A subsidiary of Southern Devall, Devall Diesel helps power critical industries, including marine operations and heavy industrial sites. Its generator and engine sales and services lead the industry by producing quality, reliable equipment that its customers can rely on. All they needed was a new website that clearly communicates the company's capable experience.
The new-and-improved Devall Diesel website showcases all the organization has to offer, rolling all of its core offerings and brand messaging into one seamless experience. Explore the site to see all of the great things happening at Devall Diesel.
About BrandExtract
BrandExtract is a brand experience firm that guides growing companies and inspires belief in their brands. Through a team of strategists, creatives and technology specialists, BrandExtract helps clients differentiate themselves, deliver on their brand promise, and outperform their competitors across multiple industries.
To learn more about how we're inspiring belief through our work, check out some of the other brands we've helped build. If you have any branding questions or might need help with a branding project, we'd love to chat.