Article
Getting Started: Google Analytics Guide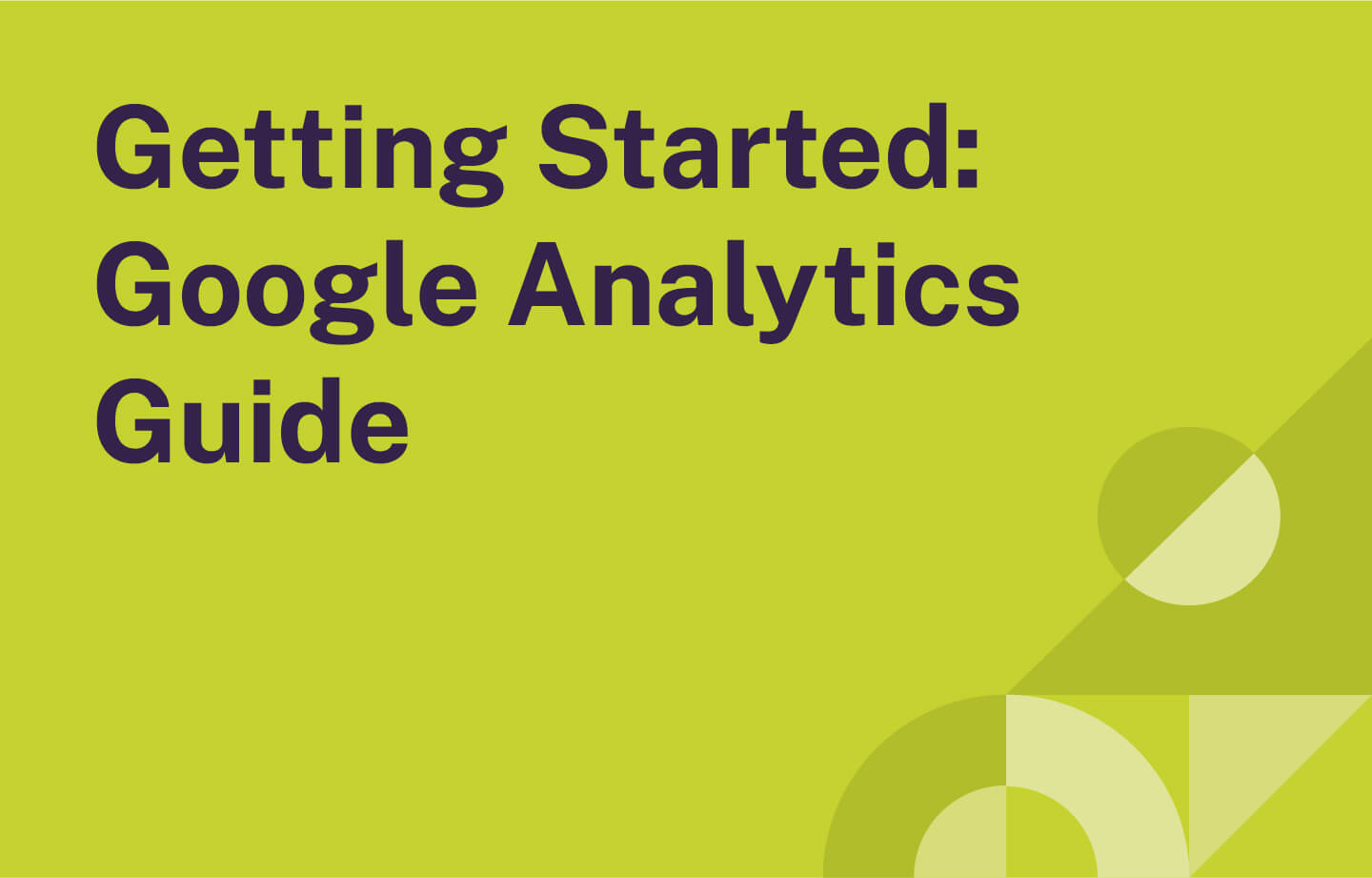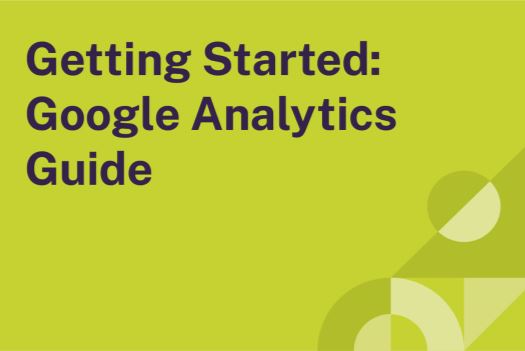 Website data analytics tell you what part of your website is working – and what part isn't.
For marketing teams or sales members, this data is priceless.
You can see which products are most important to your customers, and what messages truly move the needle. And, it shows you where your leads come from, and what brought them there in the first place.
Using a free website analytics tool like Google Analytics gives you these metrics and more. This Google Analytics guide will show you what you can do with the free website analytics software.
Then, I'll share the most important analytics to measure. Hopefully, you'll see how to interpret data to improve your website's lead generation, sales and overall user experience.
So, which analytics are important? Here are the website analytics that I focus on when analyzing websites.

KPIs to Measure Website Analytics
If you're just getting started with Google Analytics, focus on these KPIs.
Average Time On Site – or how long people spend exploring your site, on average – or see how long people spend on each page
Pageviews – total number of pages viewed in a period of timeUsers – total number of individual people who visit your website
Sessions – total number of individual website sessions
Traffic Sources – or where your visitors come from, whether it be Google, social media, paid advertising, or even other websites
Mobile vs. Desktop Visitors – see which device your audience prefers – then sculpt your site to support their preferences
We'll talk about why those web metrics are important later. For now, just know they all help to improve SEO, or Search Engine Optimization. A.k.a. the reason why website rank high in search results.

Analytics Show Which Messages Resonate
The real reason to add web analytics software to your website is to see what messages, products or services resonate with your audience.
Those insights can be used to recreate what's working for your customers. And, avoid recreating unsuccessful strategies.
It's that simple.
Sure, you can dive into greater detail, like where your paying customers are located. Or, you can see the search terms they used to find you on Google, Bing or other search engines.
But . . . what do you do with all this analytics data? And how can you leverage this to increase sales and leads generated through your website? Here's a step by step walkthrough of how to create marketing strategies from Google Analytics Reports.

What to Do With Your Web Data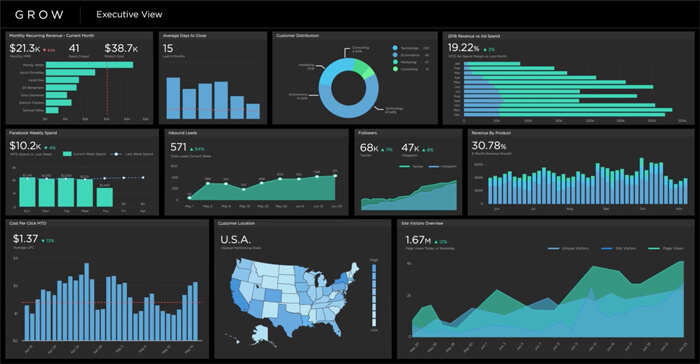 Once I've collected my KPI data, I start thinking about how I can use this to improve my clients' website. At this stage, it's important to remember your goals.
Because without goals, you're not truly measuring success or failure. So let's start there – are we achieving our marketing or business goals? If not, our analytics should help identify any roadblocks between us and our goals.
Yes, this data is quantitative. The trick is to interpret this as qualitative data, revealing reveal the "why" behind audience behavior.
Here are some examples of problems we face, and how we solve them.
Identify Landing Pages Where Goal Conversions Happen
Every website should have goal conversions – or, any actions that you want visitors to make, like requesting a quote for services, downloading product literature, or spending more than two minutes reading your case study.
Google Analytics can tell you which pages these goal conversions happen, the percentage of visitors who convert, how these people found your website and much, much more. Here are a few ways you can use these behavior reports:
Funnel web visitors to this page more often to increase conversions
Repurpose the successful content or website element that leads people to convert, by placing this information on another part of the website
Take another look at low-conversion pages – what is this page missing? What could you add to increase conversion? Can you borrow elements from high-conversion pages to improve the page performance?
Have a high bounce rate? The page may be taking too long to load, causing people to leave your website
Those are just a few examples. You can apply almost any kind of parameters to dive deep into the data. Let's look at what else you can do with all this data.
See the Content Your Audience Cares About
Often, we have blind spots about our own business. We may think people what to hear about our huge service offering, but they may just be interested in one or two things. Google Analytics shows you what your audience is really interested in.
You can analyze which product-pages people spend the most time on, which pages get the most views, and even the last page people visit before they decide they are "done" exploring your website. Using this info, you may learn that you think X, Y, Z is the most important message your audiences want when it's really A, B and C.
Find Your Audience's Geographic Location
Google doesn't know everything, but it does know where your customers come from, right down to the city (thanks to IP addresses). It even creates a heat-map of your most active regions, so you can instantly see which markets truly move the needle.
Why worry about geographic distribution? If you're running ads through Google Adwords, you now know which areas to target or avoid. That's where strategy comes in – do you dial into the market where you're already successful, or tap an entirely new region with search engine marketing?
Learn Which Pages Have Broken Links, Errors or Issues
Know what's annoying? When you're on a website, you click a link, then you see this: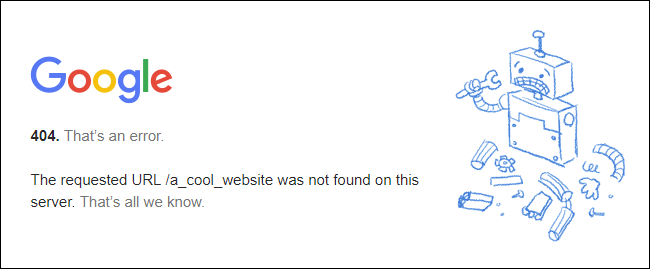 That's a 404 error, also known as a broken link. When this happens, how often do you go back to the previous page? Or, are you like me and immediately close the website.
It's not a malicious behavior – it's just instinct by this point. And true to the theme of this blog, this behavior is backed by data.
Spot Trends, and What Started Them:
Once you start reviewing website analytics, you start to notice trends. And right alongside them are discrepancies. Some discrepancies are bad, like seeing your top-converting page suddenly isn't getting visitors. This could be due to a broken link or other issues, like the ones mentioned above.
Some discrepancies are good, though. Like an unexpected spike in pageviews, conversion rate or inbound leads.
Use Analytics in Your Digital Marketing Strategies
Now that you know how people use your website, and what they're interested in, bring those "ah-ha" insights into your marketing strategy.
Because a marketing strategy is never "done". It can always be improved, right? Apply the same analytical approach to your marketing plan. Then wash, rinse and repeat.
At BrandExtract, we analyze every blog, email or social post we publish. Basically, any type of content we release, we measure.
Other Web Analytics Tools
Google also offers other web tools for measuring your marketing campaigns. In fact, they have a whole suite of data collection resources you can find here.
Search Console shows which search terms people used to find your website.
Google Tag Manager allows you to create custom tags that measure on-page behavior, like contact form submissions, data sheet downloads and more.
Since this is intended to be a basic guide to Google Analytics, I'll leave those topics for another time. For now, let's talk about creating a new Google Account.
How to Create a Google Analytics Account
If you don't have a Google Analytics account, it's easy to create one.
First, head to Google Analytics and follow the prompts for creating a new account.
Once created, your GA account will give you a tracking code. Give this to your web developer, who will insert it into your website theme.
This tracking code lets you monitor user interactions and other marketing efforts.
Wrapping Up Your Analytics
Once you've registered your GA account and set up Google Analytics with your website, you're ready for the next step: Turning that data into marketing decisions.
If you need support turning your analytics into meaningful improvements for your company, don't hesitate to reach out. At BrandExtract, we specialize in bringing your brand to life.