Taylor Dodds
Digital Marketing Strategist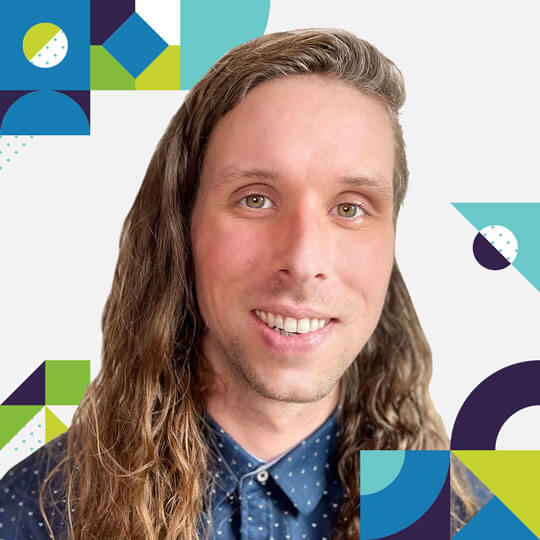 Word Nerd, Data Deep-Diver, Electric Skateboarder
As an avid go-getter driven by data, Taylor is always down to learn another digital marketing niche. He channels his fascination with SEO, analytics and inbound marketing to create data-driven strategies with measurable results. Despite all the data, Taylor's still a fast-talking people-person, and really enjoys learning what makes brands tick, then turning that into a clever, creative strategy. And he knows every great digital strategy is different - each with their own combination of undeniable creative, a data-driven strategy, and an inherent understanding of the brand.
Whether digging into keyword research, or outlining clickable content, you'll often find Taylor neck-deep in data. But his favorite topic – inbound marketing – really gets him gabbing. Talk to him long enough and he'll likely bust out a series of metaphors from atop an inbound marketing soapbox.
Inbound marketing is all about timing. It's the right message, to the right people, at the right time, delivering the answers they're searching for in an engaging way. It's like breadcrumbs leading to the solution, with each breadcrumb being undeniably great content.
Not long after he began his career, this Houston native joined Axiom, a former brand strategy and digital marketing agency in Houston. This self-professed word-nerd started as a copywriter, but soon transitioned into SEO and digital strategy. After five years, he took on the role of Digital Strategy Lead, helping manage all things digital and inbound marketing for Axiom and their clients.
His favorite part of the job? Reading. Luckily for him, digital marketing is always shifting, staying up-to-date on the latest trends involves a lot of reading and researching. Once you sense a trend in data – the kind that informs a creative decision – and it all comes together with measurable results? That's the sweet spot.
Outside of BrandExtract, you'll find Taylor rock climbing, reading from a cozy nook, or zooming around the Heights on his electric skateboard. When in the office, you'll often overhear him debating comic book movies with teammates or dishing out details on the latest restaurant he visited. When working from home, he's joined by his faithful canine co-worker, Moxie, a German Shorthaired Pointer puppy.
Education
BA in Communication, Advertising – The University of Texas at Arlington
Google Analytics certified
Content marketing – HubSpot certified
Reporting – HubSpot certified
Inbound marketing – HubSpot certified
Email marketing – HubSpot certified
Inbound – HubSpot certified
Social media – HubSpot certified
Contextual marketing – HubSpot certified
HubSpot Marketing Software – HubSpot certified