Article
How to Create Engaging (and Converting) Business Websites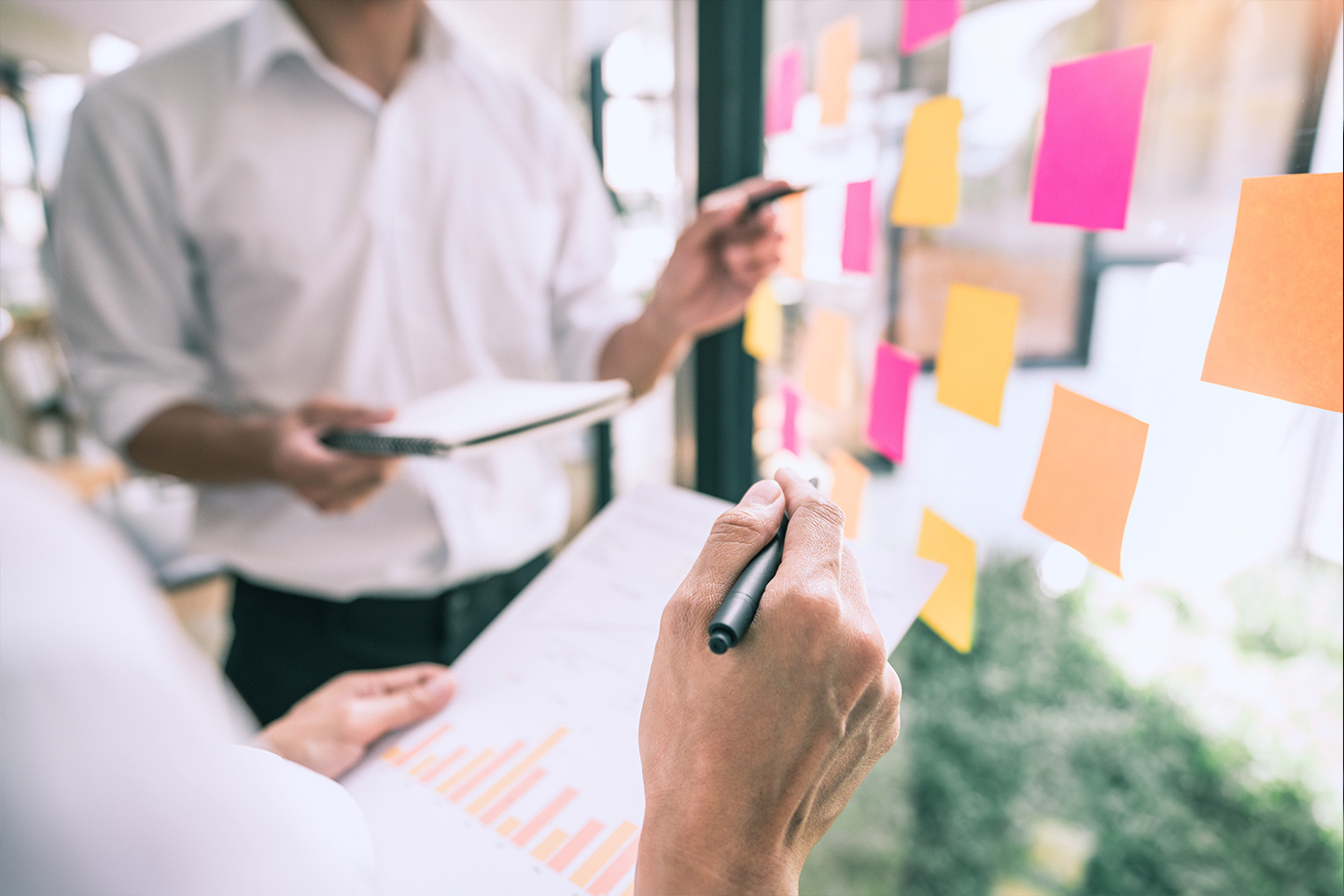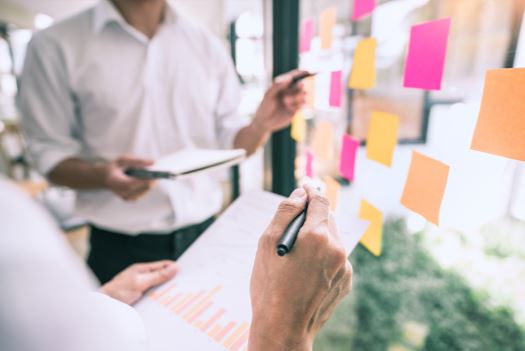 The ability to deliver a seamless experience for users and customers alike has become a key performance driver for companies globally. Renowned business management consultancy Bain & Company notes that companies that outperform in customer experience exceed their market by revenue increases of 4% to 8%.
This statistic underscores another important fact: the quality of your website experience affects your brand position and its ability to inspire belief. Whether it's an in-depth audit or end-to-end redesign, investing in your website can yield returns that range from stronger sales pipelines to increased market share. Not to mention more trust and loyalty among your constituents.
Companies that thrive in the marketplace focus on consistently meeting the needs of their buyers. An intuitive, relevant and informative website is essential to achieving that goal.
So how do you determine whether or not your site is underperforming and needs a transformation? And what can you do to make sure you address the most important elements that make an effective website?
Brand Assessments and Website Projects
Many companies think of their websites as one-off projects rather than a vital component of the wider brand. A short-term approach that only makes it more difficult to define and implement a growth strategy that supports business objectives.
But if you spare the time to assess your brand, you can equip your team with meaningful insights to connect the dots.
For example, say that your site messaging was developed around product features and functions, but an assessment reveals that your target audience is more focused on responsiveness and service.
Already there's a discrepancy between what your site says you stand for and what your ideal buyers value. This can quickly reduce your brand's ability to outperform and outlast your competitors.
But a 360° assessment enables you to identify and resolve this messaging gap.
When you tie your website to your brand, you create a true asset that can enable greater awareness and growth. Without the assessment, the onus is on your team to define the brand and tie it back to the business strategy without data to guide them.
Website Research
The backbone of any successful web development project is research. Many companies opt to forgo the in-depth research needed to create a compelling business website, focusing on products and services rather than user needs and the buying experience.
Websites today are more complicated and savvy users demand more. Effective sites are composed of multiple layers, and tiered research allows you to thoroughly examine and scrutinize the state of each layer.
Take web visibility, for example. Most users don't search very far to find a site. It's up to you to make it easy for them. To ensure visibility and high ranking in search you must research and address:
Your site's technical arrangement – the backend variables that influence your site's rankings in search engine results pages (SERPs)
Your website content – the digital content that enables users and search engines to interpret and navigate your site
Your competitors' websites – the performance rankings of their sites in SERPs and how their content compares to yours
The tagging of content, images and title tag optimization
The visitor bounce rate and performance of landing pages and contact forms
The quality and number of backlinks to your site
Web visibility is just one of many layers from which you can extrapolate important insights. Deep research will ensure you can pull together the most relevant findings and create a clear picture of the state of your website – what you are doing well and what you can improve.
User Experience
Creating a compelling website is not restricted to graphic design. Every aspect of a person's interaction with your website determines the quality of his or her experience – from information architecture to user interface design. User experience (UX) is vital to ensuring your website can effectively support business objectives.
The idea is to deliver a seamless experience across your website, where users can quickly find relevant information. Whether it's related to your offering, your company or your resources center, every user should be able to easily navigate and interact with your site.
Some UX touch points that can influence the outcome of site interactions include:
Information architecture – Structuring, categorizing and designing an intuitive space of information where users can complete tasks and find information efficiently
Interaction design – Designing interactive digital products, services, systems and environments with a focus on behavioral factors
User support – Helping people who use your products or services to ensure they get the most out of your offerings to meet their goals
There are many more UX elements at play that represent the breadth of considerations that should go into creating an engaging and converting website.
Make the journey as frictionless as possible for users. You will be in a much better position to influence their perception of your brand and then simplify purchase decisions.
Website Content
There's a delicate balance your website needs to maintain when it comes to content: the ability to satisfy search engines and users simultaneously. Setting up a page to rank in Google while supporting users' needs and business goals is a complex process. Site content that effectively balances these competing priorities is enlightening, succinct and persuasive.
Storytelling merits recognition as a key to strong branding and business performance. It's a scientific fact that everyone loves a compelling story, which is where voice, tone, brand message and imagery come into play.
Taking a page from experience, we've seen many companies infuse their websites with product- or service-oriented communication. An approach that doesn't solve their target audience's most pressing needs nor deliver meaningful value.
That's why a carefully crafted narrative centered on those needs is so important – a story that demonstrates how your ideal buyers can solve their main challenges and meet their core business goals.
Your website is a vital branding tool and quite possibly your main touch point for customer interactions. So your site content needs to be buyer-focused and accurately reflect your brand promise.
Your Website is Critical to Business Performance
Creating a compelling and effective website is not a once-off or every-now-and-then activity. It's an ongoing effort that fits neatly into the continuous improvement framework. There are pacing items that need to be constantly managed – from data analysis to A/B testing and iterative rollouts.
Website optimization, while a complex process, can more than pay dividends It all ties back to the performance of your brand and its ability to inspire belief – be it in a niche or mainstream marketplace.
Are you considering revamping your existing website or building a new one? Then speak to one of our strategists and discover how we can help your brand digitally deliver on its promise to users.