Room for Growth
For more than 20 years, Belmont Village Senior Living had provided beautiful communities where residents could live healthy, fulfilling lives. The only problem: the company's outdated website failed to reflect the vibrancy of these communities. Our team stepped in to help.
We immediately saw that the task went far beyond a simple website update. We needed to ensure that Belmont Village's refreshed communications conveyed the wealth of experiences made possible
by its communities. The website overhaul was an avenue to doing
much more. This was our opportunity to elevate the brand and position Belmont Village as a leader in luxury living.
Website

Location

Houston, TX

Industry

Senior Living Communities

Services Offered

Marketing
Digital
Strategy
Branding
A Better Story
A primary element of the rebrand was new unifying messaging. The goal was to emphasize that Belmont was not just a place to live, but a place to grow, connect and thrive. Thus, the theme "A Place To..." was born, assuring residents that their futures were in the best hands.
Design with Care
The original Belmont Village website wasn't living up to the company's promise of luxury senior living. It was full of outdated imagery. Each of the 24 locations had its own microsite that felt disconnected from the central Belmont Village brand. The site also lacked responsive design for mobile platforms, making it more difficult to navigate and use — especially for seniors.
We started with research to illuminate the needs of residents and their families. From there we designed a new site with clear navigation and consolidated location information to make it easier for users to explore all the company's offerings. At last, Belmont Village's website reflected its luxury communities and reputation for modern caregiving.



Community Building
Now that Belmont Village's brand was aligned with its vision, it was time to tell the world. In addition to the website, we created brochures, hiring materials, social media graphics and more, all communicating the promise of better living at Belmont Village communities, and positioning the company as a premier provider among its peers.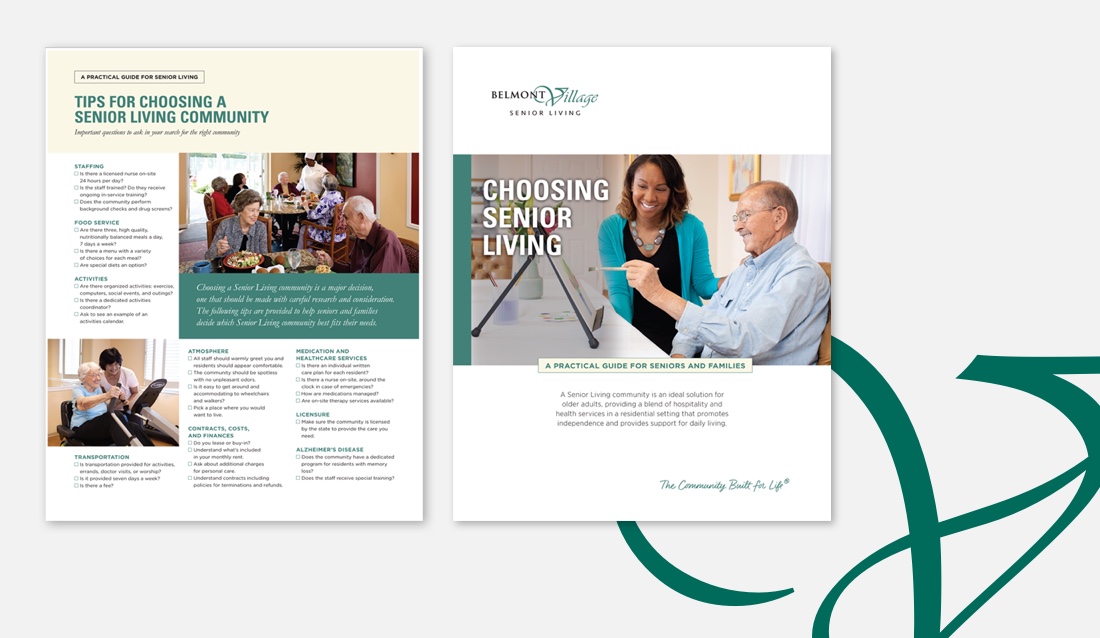 Automatic Growth
To attract future residents to the new face of Belmont Village, we launched a fully-automated HubSpot lead generation campaign, complete with hundreds of landing pages and emails delivering quality offers. These inbound campaigns welcomed prospective residents to Belmont Village, guided them through educational materials, and invited them to schedule a tour or consultation with family advisors. With more engaging marketing, the company started seeing record new resident enrollments.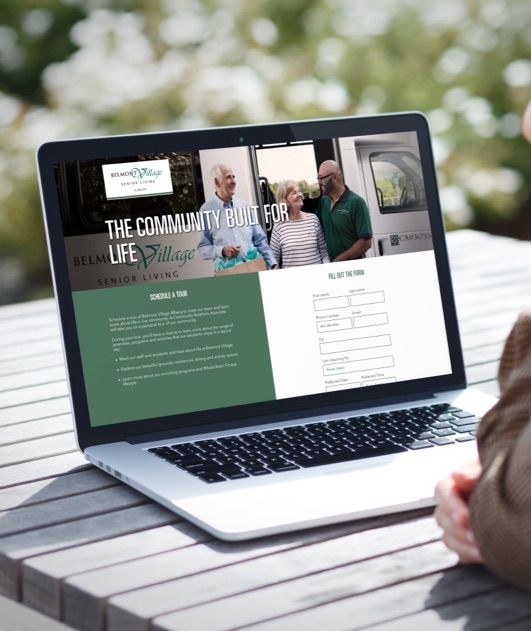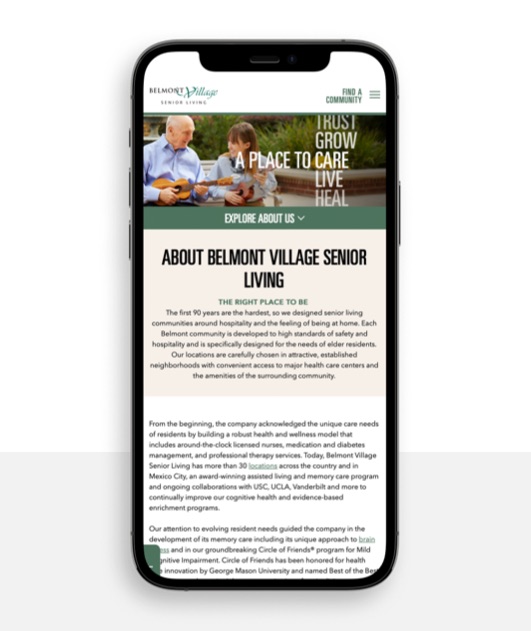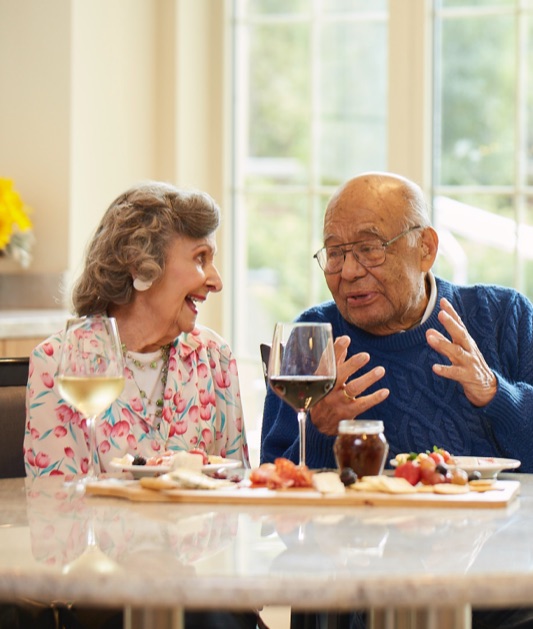 A Place to Thrive
Belmont Village now has branding that lives up to its distinguished offering. The company is positioned to lead the luxury elder living care industry and is equipped with an inbound marketing engine that's driving new leads. BrandExtract continues to support Belmont Village to this day.
Results and Outcomes
69%
increase in contact form submissions YOY
39%
increase in new users
643
marketing qualified leads
168
sales qualified leads
Awards
Best Business-to-Consumer Website Crystal Awards

Marketing Automation Campaign Crystal Award - Judge's Choice
Best Marketing Automation Campaign Crystal Awards

Print Brochure AAF-Houston ADDY Award