Potential Unleashed
Houston International Insurance Group (HIIG) came to BrandExtract with great challenges. The marketplace held firm preconceptions about the company that were no longer valid. HIIG's branding was outdated, mispositioned, uninspiring and even carried some negative baggage. It did not encompass the scope, spirit or immense potential being unleashed by the company's budding evolution. We helped HIIG present its true self to the world with a completely new brand.
Website

Location

Houston, TX, with National Network

Industry

Services Offered

Strategy
Branding
Marketing
Digital
A Clean Slate
From the outset we began to collaborate closely with the company's transformational new CEO, Andrew Robinson. We agreed that it was time to throw everything out and build a new brand from the ground up – a brand that would align leadership with the team and equally represent the company's new capabilities, leadership, energy, culture and vision for the future. A new company name would be at the top of the list of needed changes, but first we had some learning to do.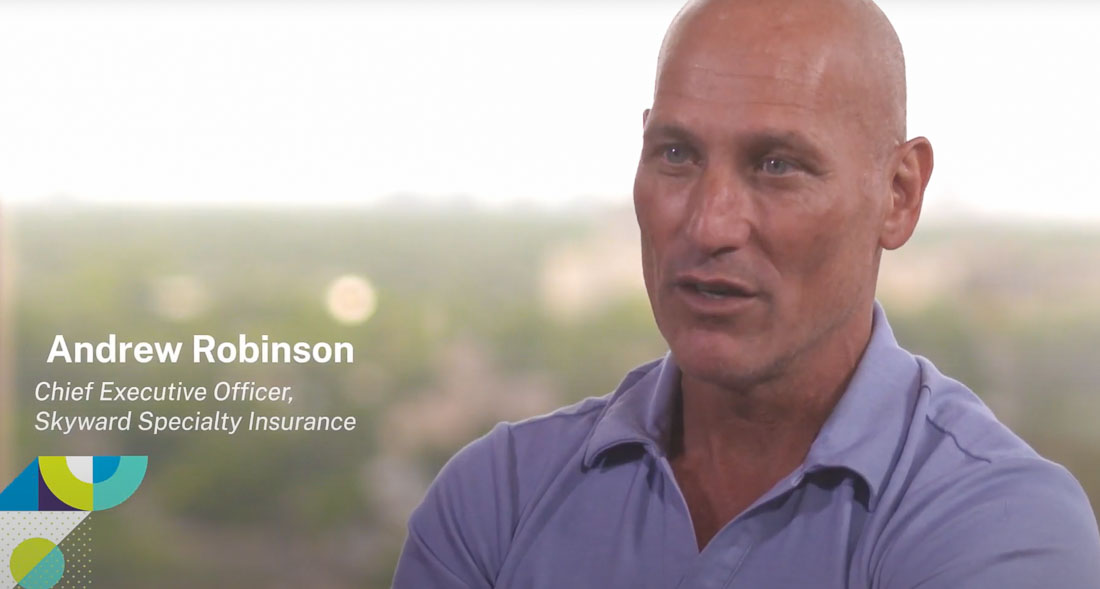 Play video
Going Skyward
BrandExtract conducted a full brand assessment to soundly set our course and uncover HIIG's best competitive advantages. From our findings we helped define the company's mission, vision, values, positioning and brand story – all focusing less on "what we do" and more on "who we are." Then, after an exhaustive exploration, we conceived a new company name – Skyward.
This name sent a clear message that this was no ordinary insurance company. With one evocative word, it conveyed the company's new direction and its promise to clients that they will be elevated to a place where they can see farther, survey the best opportunities, and achieve success beyond convention.
The interdisciplinary nature of the team allowed us to get value across so many dimensions, and the quality of the work just got better and better because of the different perspectives.
Build It, Launch It
With the name in place, we then set to work creating all brand elements around it – including identity, color palette, type and photography style, marketing collateral, brand standards, and a full range of electronic assets from web to social to an extensive video series. We then helped Skyward introduce its new brand to the world. An internal microsite was built to support a town-hall launch and help Skyward team members understand and embrace the brand. Simultaneously we developed a new corporate website from scratch and took it live in record time.
Slider animation demonstrating physical designs to be used after the company's rebrand.
Play video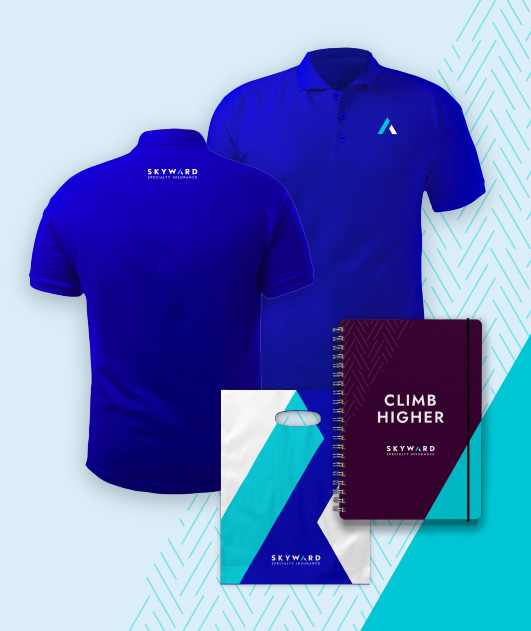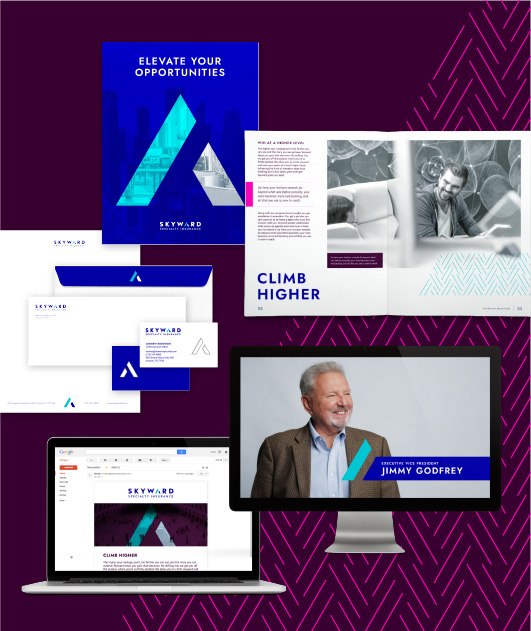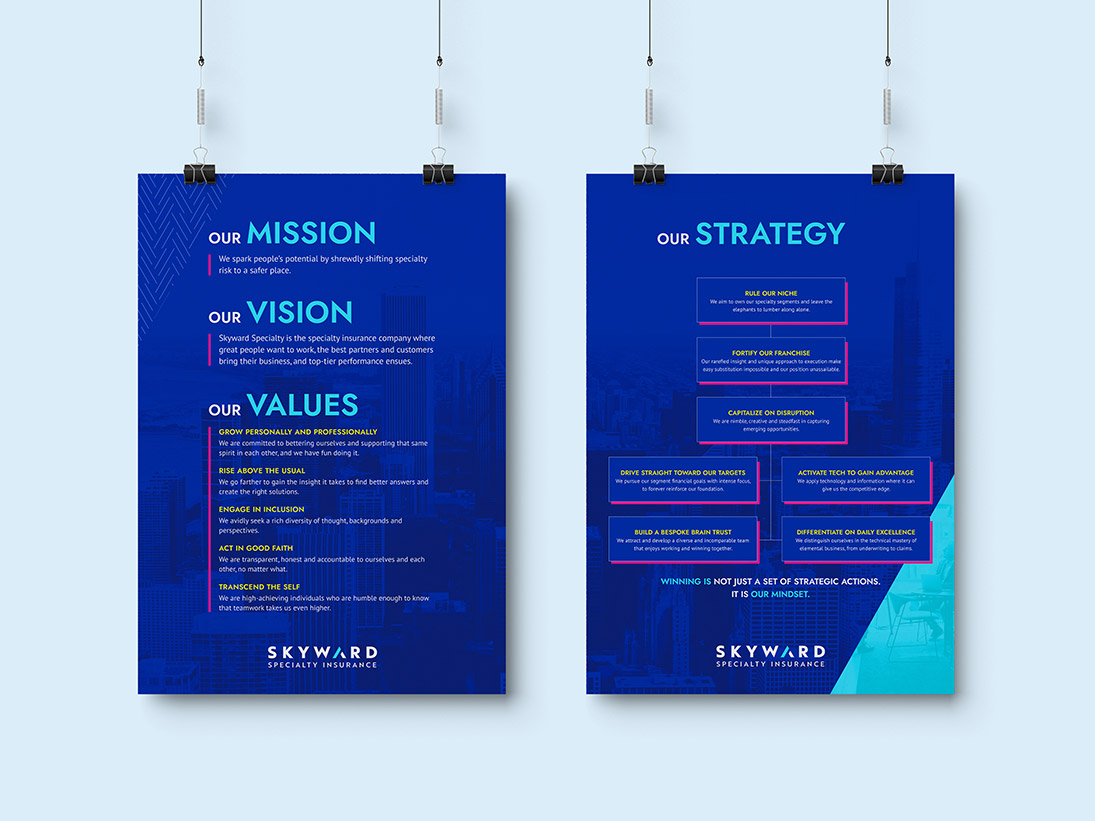 Perfect Alignment
The success we achieved on this branding journey sprung from the early collaboration and trust we built with Skyward leadership. We aligned on objectives, approach and values, and in turn we were able to align the company's brand with its new goals across the entire team. The past was gone. Skyward had arrived. Our clients acknowledged that we had pushed them out of their comfort zone, and we emerged with something truly different, together.
Results and Outcomes
Redefined
and energized a culture that was stagnant and languishing
Transformed
Skyward into an employer of choice in the industry
More than 1,000
website users to the new site in first month following launch